[Written by Dale Butler]
When popular DJ, Flava opened his February 1st radio show asking for information for Black History Month, he was sorely disappointed with the poor response. which reinforced the sad fact that some people in Bermuda are yet to take advantage of reading the many books now available about the contributions of Black Bermudians or their counterparts overseas. With so much technology and content in the school curriculum, there is no magic bullet for people to know their own roots.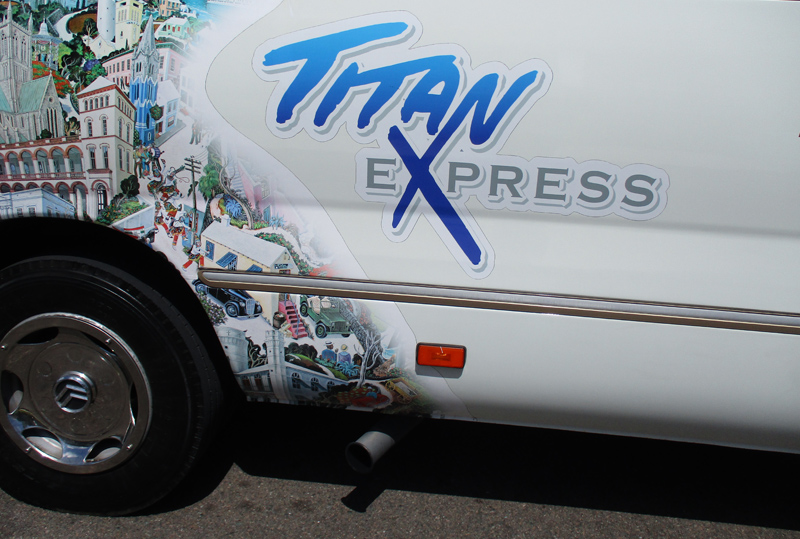 One key resource in our community that has a first class, factual, thought-provoking plan is Titan Tours. On Sunday, March 20th, I joined a group of about 15 and did the 'Freedom Tour of the City' from 1 p.m. to 3.15 p.m. It was punctual, friendly, stimulating and factual, using video and court testimony to highlight the impact of slavery on this island and the guides gave us frequent references to sources [books].
Tour guides Winston Godwin and Rashida Godwin are to be commended for the details they gave starting with the naming of the City of Hamilton, the Anglican Church's involvement in slavery, Sarah "Sally" Bassett, the Enterprise ship and the 1959 Theatre Boycott.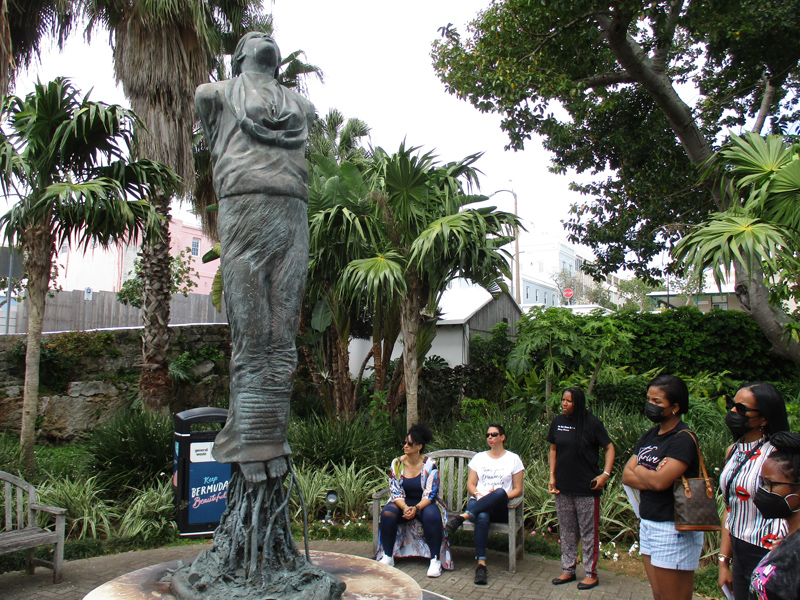 Their research was thorough and genuine and did not ignore reality when they quoted, "until the lions have their own historians, the history of the hunt will always glorify the hunter."
The questionnaire they handed out will force you to think and change your perception based on current detailed research they brought to the fore from Cyril Packwood, Dr. Clarence Maxwell, and the autobiography of Mary Prince.
A number of people on the tour were impressed with the British hit play "Sold," which they had seen that week at St. Paul A.M.E. which highlighted Mary Prince as its central figure and decided to take the tour because they were hungry/eager for more knowledge. Titan Tours did not disappoint any of us.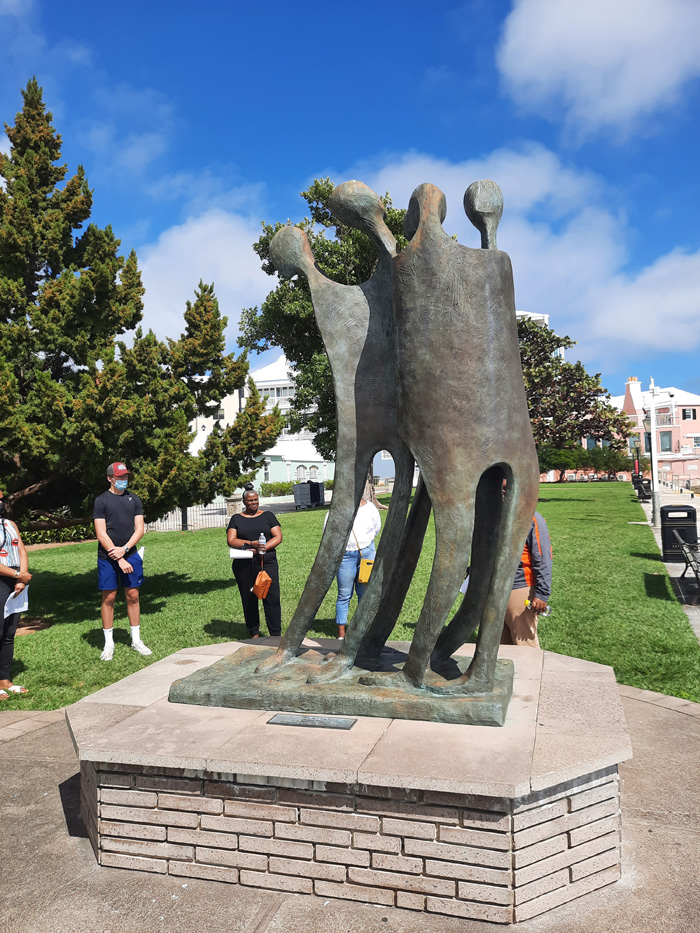 Our tour guides did not give burdensome explanations. They got right to the point and kept our interest along the way and allowed questions. The details given indicated that Black people had a vibrant history in Bermuda with the development of Friendly Societies, businesses, churches, etc, in spite of racism and discrimination.
They reminded us that we do not know enough about African history when they gave one example of Queen Nzinga who was "one of the great women rulers and great African Abolitionist and Emancipators of Africa [1581-1663]."
Issues like the use of the "N" word, critical race theory, and the role of the church during slavery were not ignored. Reading about the treatment given to the enslaved people is not as painful as hearing how they were not viewed as human beings but as property with a price on their heads. Painful.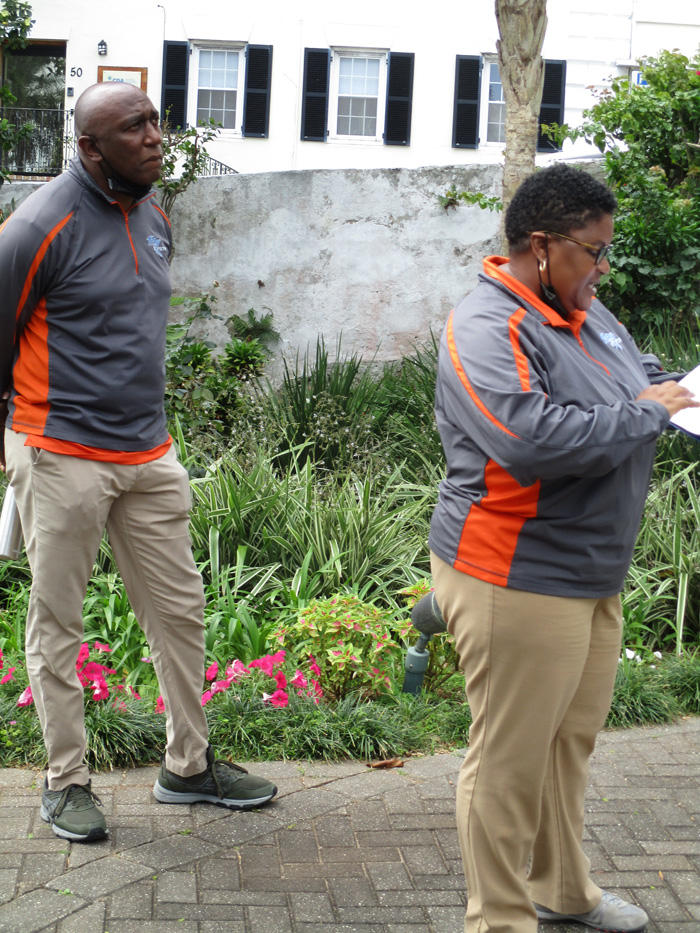 Before we knew it, the tour was over, much to the regret of so many because we had locked in to so many interesting and thought-provoking facts and questions.
In addition to this tour, I would advise you to check their website to find additional tours before the seats disappear. With an excellent handout of facts, I have no doubt that they will whet your appetite to read and discover more on their additional tours.
The $15 tour price is extremely generous and it would be fantastic if all of our schools contacted them to ensure that the history of Black people in Bermuda becomes a part of their search for knowledge because in this day and age there are no longer any excuses.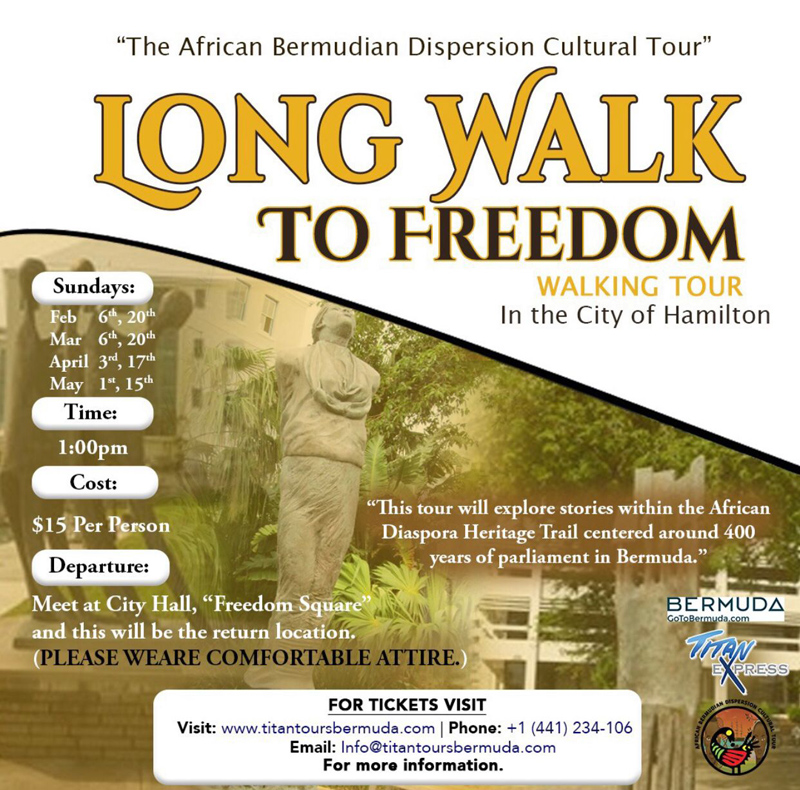 As we closed, Rashida stated, "In everlasting memory of the anguish of our ancestors. May those who died rest in peace. May those who return find their roots and may humanity never again perpetuate such injustice against humanity and we the living vow to uphold this! Never again, never again, never again! Thank you."
There was dead silence similar to what I, and many Bermudians, have experienced at the "Door of no Return" in Ghana. Take the Titan Tour. You will not be disappointed. Contact info@titantoursbermuda.com or call 1-441-234-1096.
- Dale Butler, writes music and restaurant reviews for Bernews but in his own right is an educator, historian, researcher and author.
Read More About