[Written by Stephen Wright]
Bermudian motorcycle racer Jediah Cumbermack is ready to "make my country proud" as he gears up for the opening race of the North America Talent Cup in Austin, Texas, this coming weekend [April 8 to 10].
The 16-year-old is racing overseas for the first time against talented young riders from the United States, Canada and Mexico in the seven-race series.
He was among 20 riders aged 13 to 16 from more than 2,000 applicants chosen to compete in the US-based series, a pathway to the MotoGP – the biggest championship in the sport.
Cumbermack, who started racing four years ago, will compete under the banner of 2B MotorSports, a local team founded by Billy Dunn and Brandon Collins.
"I was a bit nervous when I found out I'd be racing [in the North America Talent Cup]," Cumbermack told Bernews.
"I live in a small country, and there are more opportunities to race and train for the overseas riders.
"I'm confident, though, and think I'll do well. I'm pushing myself to come first in every single race. I train hard and put in the work.
Taken by Joshua Barnett/Apex Pro Photo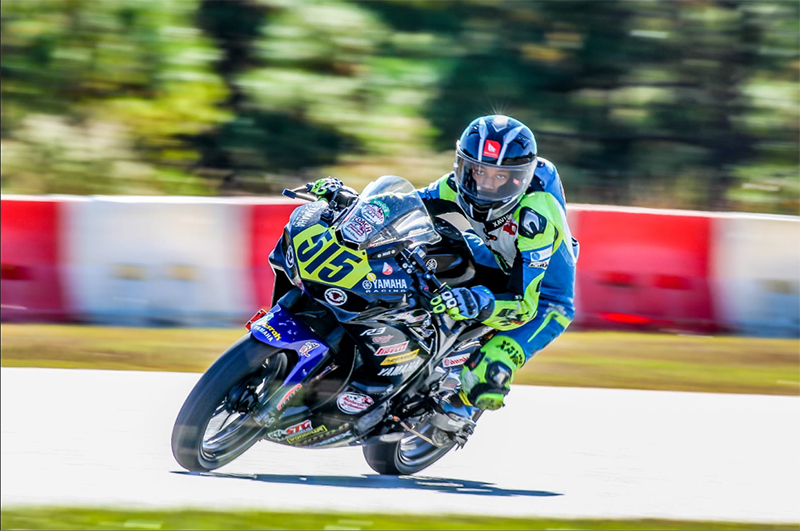 "It would mean a lot to get a podium. I'm sure that would make everyone proud of me."
All riders will race on identical Aprilia RS 250 SP2 bikes throughout the inaugural series, sanctioned by the American Motorcyclist Association and the Fédération Internationale dé Motocyclisme North America.
Cumbermack headed to Austin on Friday and will spend this week practising at the Circuit of the Americas, the race venue, on the Aprilia RS 400 before switching to the 250 on race day.
Mastering a more powerful bike on an unfamiliar track against riders superior to those he faces in Bermuda promises to be a steep learning curve for Cumbermack.
"I only ride a 110 two-stroke in Bermuda, and there's a major power difference between the 250 and the 110," said Cumbermack, who has travelled to Austin with Dunn and Collins.
"I'm going to have to get used to the 250 bikes. The organisers have said the 250s won't be at the track until the warm-up; that will be the first time I get to ride it.
"Another thing I'll have to get used to is riding in jammed packs. In the KTM class in Bermuda, there are only five riders, so you're often racing by yourself."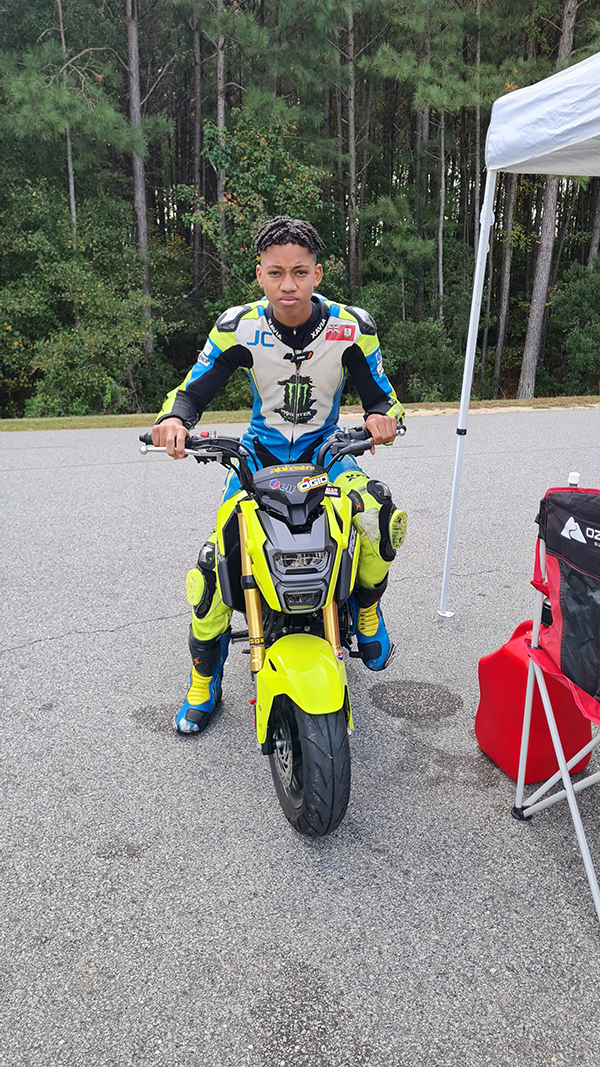 Cumbermack will have extra incentive to impress during the series, with the top-two riders in each round invited to race in the selection event for the Red Bull MotoGP Rookies Cup next season.
"I hope to get good enough to become a pro one day," said Cumbermack, who was the Bermuda Motorcycle Racing Association Minibike Junior champion in 2018.
"If I don't make it, though, I want to be a mechanic. I want to learn how to fix stuff."
The CedarBridge Academy pupil said he is also racing in the memory of his late father, Jereme Cumbermack, a motorcycle enthusiast and mechanic who died when his son was eight years old.
"My daddy inspired me to take up the sport," Cumbermack said.
"He was a mechanic and had bikes in the shed which he used to ride and fix. I used to get up early morning to help him fix them.
"I remember one day he took me for a ride on the back of his bike and I told him to go fast.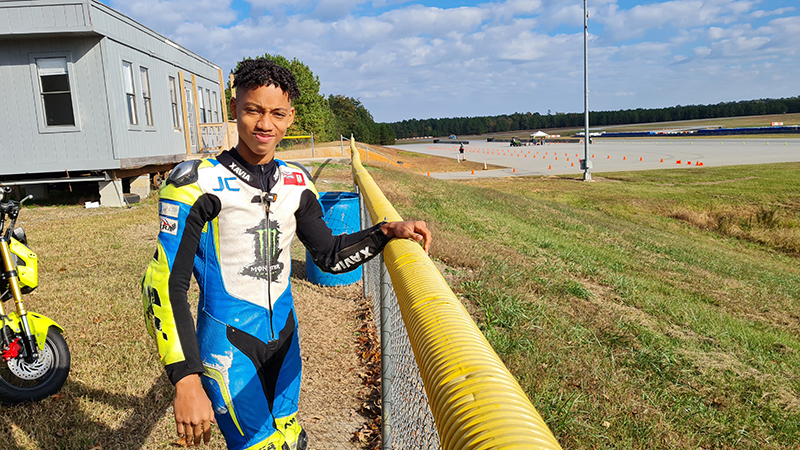 "When he went fast – well, I've loved bikes ever since!"
Cumbermack's love for motorcycles initially led him to motocross, but after crashing his bike, he decided to quit the sport because he feared hurting himself.
He, therefore, believes his late father would be shocked and exhilarated to see him chasing his racing dreams and riding powerful machines on circuits throughout the US.
"I think he would be surprised to see me now," Cumbermack added.
"I remember he took me to motocross, and one day I crashed and got scared.
"He asked me, 'Do you want to stay in this programme?' and I said, 'no'.
"I think he would be excited about me chasing all of these goals and getting on these fast bikes, especially after being scared of motocross!"

Read More About