[Written by Stephen Wright]
Jeff Mayweather believes it is "now or never" for Nikki Bascome to realise his true potential as a boxer.
Bascome is preparing for his upcoming bout against Jamaican Kevin Hylton at The Shed in Dockyard by training in Las Vegas under Jeff Mayweather, the uncle of Floyd, the five-division world champion.
The pair have worked together intermittently for the past four years, and Mayweather has long maintained that Bascome has all the ingredients to be successful outside the comfortable confines of Bermuda.
Bascome's career has sometimes been characterised by inactivity, further compounded by the Covid-19 pandemic, which forced him into a two-hiatus from the sport.
Having returned to the ring in January with a unanimous points win over Canadian Dylan Rushton, Mayweather believes it is now imperative that Bascome has regular fights, whether on the island or in the United States.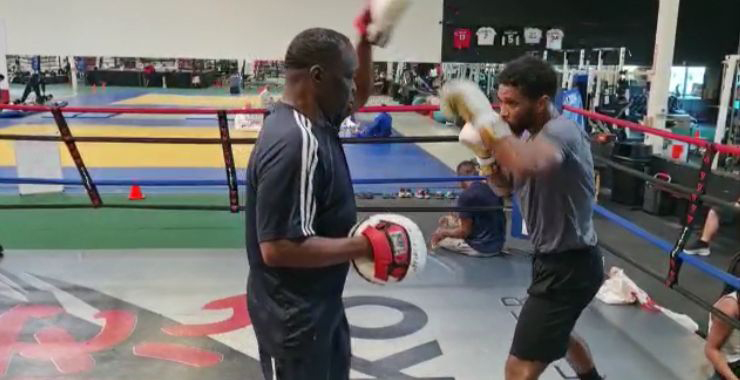 "Nikki is still young enough to make his mark, but he does need to fight more regularly because he's been inactive," Mayweather told Bernews.
"How will you get ranked if you don't fight? That's the key to success in anyone's career. You can't just fight once or twice a year. Right now, it's now or never.
"He's a really talented young man, and if he had stayed active and fought four or five times a year, he would probably be ranked in the top ten."
As part of the "first family of boxing", Mayweather's tentacles reach far and wide, and he is prepared to wield his influence to help Bascome achieve his ambitions should he make the necessary sacrifices.
"Nikki is the guy everyone looks up to [in Bermuda] because he has achieved something," Mayweather said.
"He's the face of boxing in Bermuda, and that's great. But he hasn't achieved anything at a world-class level yet. Hopefully, it's not too late.
"Of course, I'll look to do all I can. I really like Nikki. He's a good human being, and I want the best for him. I want to see him excel.
"I'm working with a promoter, and I'll look to get Nikki as many fights as possible if he wants them. You can't just fight in Bermuda."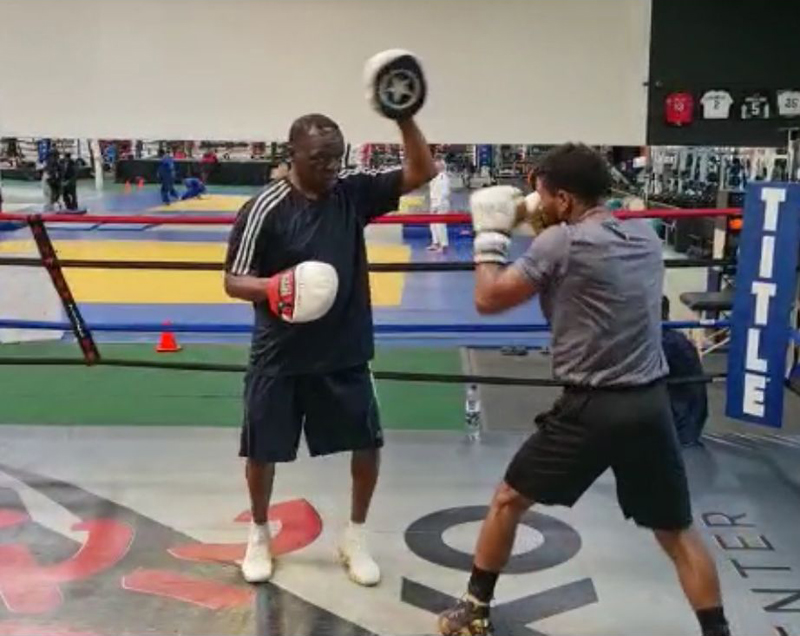 Mayweather does not doubt that Bascome can challenge for a version of a world title and, at the age of 31, believes the window of opportunity has not yet closed.
"Nikki's still young enough to get something done in his career that he can be really proud of," added Mayweather, the former IBO super-featherweight champion.
"It's still possible for Nikki to win a belt. But he can't wait another six months until his next fight after this one. He needs to be fighting again in two months in Bermuda or the US. "
While Mayweather has been impressed by Bascome's work ethic and efforts in sparring, he said he would like him to add an element of unpredictability to his punching combinations.
"He's been looking impressive, and he's listening," said Mayweather, who opened the Jeff Mayweather Training Centre in Las Vegas last summer. "He has some habits that are hard to break. I told him yesterday that he needs to loosen up and have some fun.
"Every punch he throws doesn't need to be executed in a certain way.
"Sometimes it's an unexpected punch, a punch you haven't been practising that will knock someone out."
Mayweather, who will assist head coach Anthony Stoneham in the corner when Bascome faces Hylton on May 28, insists he has never desired to control the welterweight's career path and is merely happy offering support and guidance.
"I've already trained multiple world champions," he added. "I don't care who is in the corner. It doesn't matter if I'm the head coach or the backup coach. I'm going to respect everybody [in the team].
"I won't give up on Nikki. He will give up on himself before I give up on him. I want the best for Nikki with me or without me."

Read More About