News that Carlita Lodge earned the PSEA Excellence Award, Dame Flora Duffy wo in Germany, Cecilia's Care Residency home opened, Nicholas Narraway earned a bronze medal at the Caribbean Games in Guadeloupe, and Jaaziah Van-Lowe was named the Basildon Footballer of the Year were all some of the positive news stories from the past week.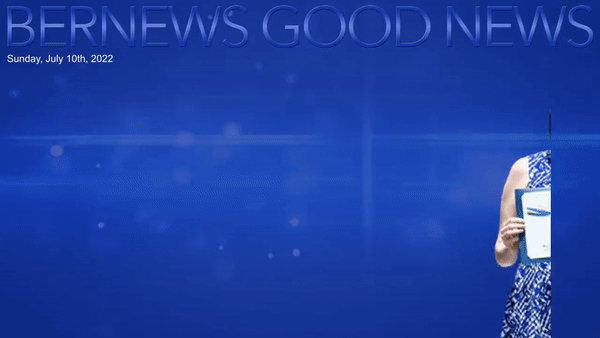 In additional good news, Kamau Leverock helped the World XI defeat the Michigan Cheetahs to claim the 2022 Diversity Cup in Detroit, Dage Minors won the BHCS Elite Athlete Award, and Adriana Penruddocke qualified Bermuda for the Pan American Games.
Other good news stories included 28 students completing the Peerfoward Programme, the Christmas Boat Parade will be held on December 10th, and Appleby welcoming Bermudian university students for their 2022 summer internship programme.
We also posted various community photo galleries, including coverage of the superyacht 'Lady May' visiting Bermuda, the the Bermuda International Day event, the Canada Day Beach Party, and the Family Fun Fest at City Hall.
In an effort to highlight some of positive news happening in our community, we supplement our standard morning and evening email newsletters with a special Sunday "Good News" email newsletter edition, and also produce a highlight video and article which strictly focuses on the positive news about Bermuda and Bermudians from the past week. You can sign up to have the free newsletter delivered via email here, and/or access the links below.
For more positive coverage, you can also visit other websites in the Bernews Network; ForeverBermuda.com showcases uplifting Bermuda news and the tourism genre, BermudaCovers.com offers free Bermuda themed Facebook covers and phone wallpapers; and you can view over 200 'Good News' summary videos spanning back to 2017 here on Bernews.TV.
Links to some of the 'good news' from the past week are below:

Read More About