[Opinion column written by Chris Famous]
"In the fear and alarm. You did not desert me. My brothers in arms" - Dire Straits
There is something to be said about family bonds. You know those bonds that, despite time, distance, differences of opinions, and or internal disputes, can never be broken.
Whether it be one's immediate family, extended family, church family, or those you grew up with, there are simply some people who will always be your kin and kith.
In the Bermudian context, one of the largest and most diverse organizations is the Bermuda Regiment, or as it is now known, the Royal Bermuda Regiment. First formed in 1965 of two originally voluntary units, the mostly black Bermuda Militia Artillery [BMA] and the almost entirely white Bermuda Rifles.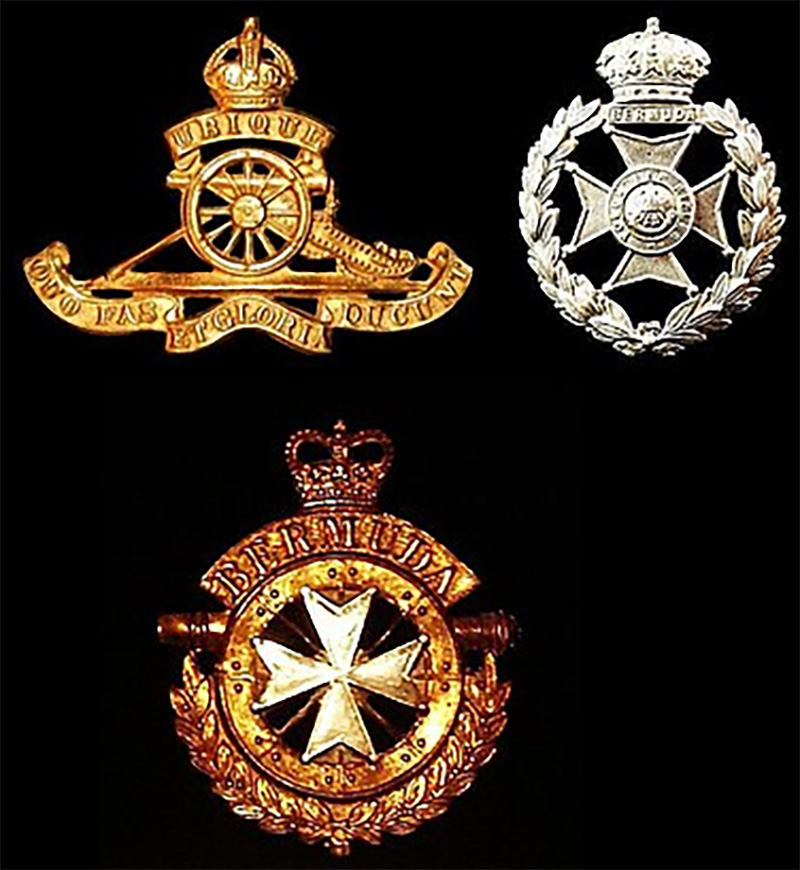 Equal Rights
With no need to sugarcoat history, it was one of the first times that black and white Bermudian males were in the same space on somewhat equal footing. We know that the realities of our social and economic divisions never allowed for much interaction between these two ethnic groups. Yet, once inside the gates of Warwick Camp, every last private got the same treatment from their Corporals and Sergeants.
Every last one.
Ironically, persons living on a small island who somehow never interacted prior now had to put their lives in the hands of those who were previously complete strangers. Whether you served as an infantryman, medic, motor transport, cook, or Colonel, you were now tied at the hip with that person. Whether serving together at ceremonial parades, post-hurricane clean-ups, or during overseas training, the men and women of the Regiment work as one unit.
More often than not, those bonds continued, with many persons becoming lifelong friends, business partners, and Godparents to each other's children. Essentially, becoming family.
Family Ties
With any family, some members you see often, others you see once in a while, and some you don't see in years. Yet, still they remain family.
On the clear, cool, and calm morning of Friday, November 11th, 2022 there was a family gathering on Front Street. The occasion being the Remembrance Day Parade.
One by one they strolled through the gate.
With grey pants, white shirts, blue blazers, shiny black shoes, and regimental ties, one could be hard-pressed not to think that they were witnessing an event similar to the first day of school when everyone was excited to see each other.
This was the gathering of the Royal Bermuda Regiment Association, made up of those no longer on active duty, but soldiers and family forever. Persons of various; ages, ranks, and life experiences stood around greetings, hugging and conversing with each other. Needless to say, endless service stories were told, some taller than others.
Well, that was until it came time to form up.
With some having started the Regiment over 50 years ago it was, as they say, "pretty to watch" the seamless ability to instantaneously form two lines, stand at attention, move to the right in a file, and march on the left.
And march they did.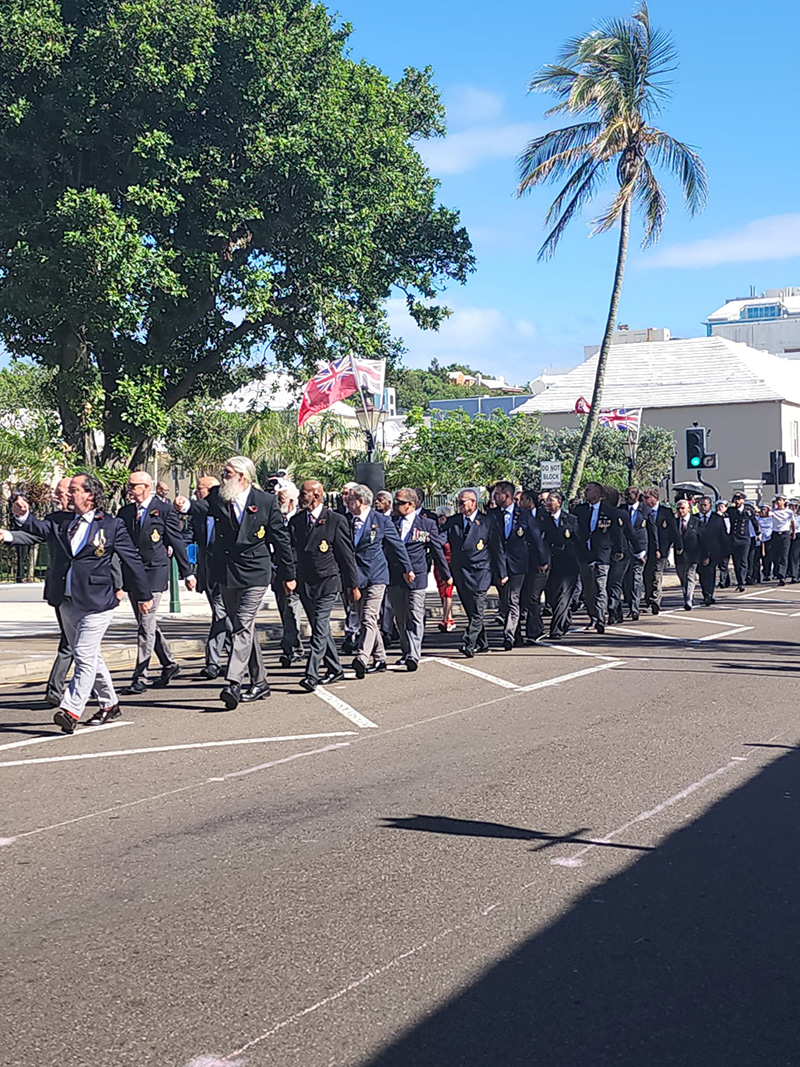 The route of the parade was a straight path along Front Street from the Birdcage to the Cenotaph. There various dignitaries placed reefs to pay homage to those who perished during two world conflicts.
After about 25 minutes of standing at ease, the parade was brought to attention, turned to the right, and circled back to give an eyes right salute as they marched by the Cenotaph back to the Bird Cage. There the Parade Commander, Captain Emmerson gave the command that every soldier loves to hear, Fall out.
Like any family reunion it never really ends, people; renew relationships, take pictures, exchange numbers, and promise to stay in touch. Indeed they are and will remain brothers and sisters in arms.
- Chris Famous

Read More About
Category: All