After eight years of service with Hamilton Rotary's Interact Youth Division, Veronica Swan-Degraff will soon be officially welcomed into Rotary as a Rotarian.
A spokesperson said, "Rotary prides itself in grooming youth to take their roles in local and global arenas to serve humanity. The Rotary motto is 'service above self.'
"Veronica Swan-Degraff, former Bermuda Institute student, has soared since joining Hamilton Rotary's Interact Youth Division eight years ago while studying at the Bermuda Institute.
"Veronica is co-owner of Bermuda Youth Connect, a service group aimed to bring about community awareness and stewardship through participation of youth in the community, and has completed her second phase of schooling, earning her Baccalaureate degree in Biomedical Sciences at 22-years-old.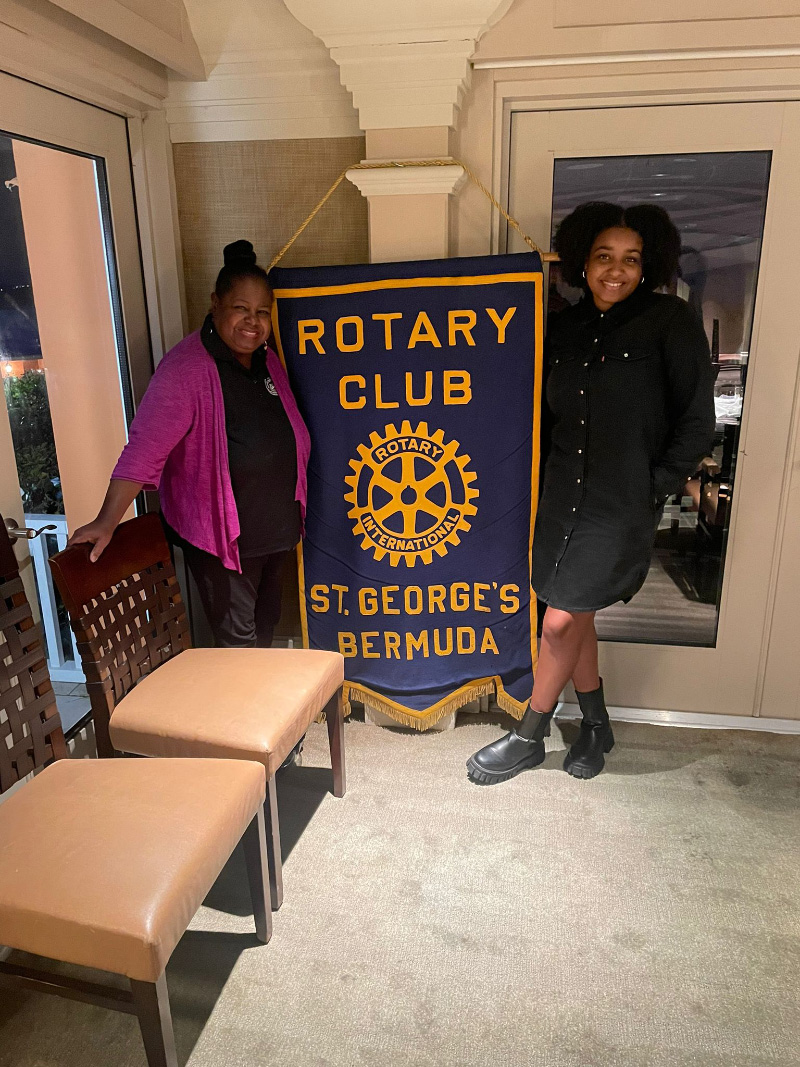 "She is determined to enter medical school in the fall. During her gap year, she is working to save funds for her post graduate schooling and has joined the advisory board of Hamilton Rotary Club as an Interact Youth Adviser.
"She contributed hundreds of hours at the government lab, sharing her medical knowledge and skills during the global pandemic .
"Veronica has attended the Rotary International Convention in Atlanta, Georgia as an Interactor and represented Bermuda as a Rotary Youth delegate where she delivered an address with Rotary Interactor Nadhiri Simons at the District 7230 Convention in New York. Their topic was 'Mentorship for Leadership.'
"Both girls were mentored by Past District Governor Barbara Edwards, advisor and friend of Rotary, and Glenda Edwards, former Director at Child and Family Services. She continues to be mentored by Director Cathy Bassett, Youth Director at Hamilton Rotary Club and Rotary Advisers Darmell Jones, Denoris Armstrong, Dr. Taka Mubbarak, and Shammara Simmons.
"She is currently working with Adviser Dr. Taka and Interact Director Diamond DeShield, International Affairs Committee, who are spearheading the raising of funds to enable a school in Zimbabwe to have running water.
"Presently the students at the school have to walk for distances to get water from other villages to bring back in buckets to their school. Sanitation is dangerously compromised.
"Veronica will soon be officially welcomed into Rotary as a Rotarian.
"Her commitment to Rotary is commendable. She will use both her affiliation with Rotary and her knowledge in medicine to serve humanity both locally and globally.
Read More About
Category: All