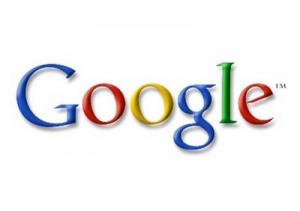 Google has become one of the worst global corporate citizens after deciding to funnel profits through Bermuda to avoid taxes rather than reinvesting in countries where it does business, says the former head of a British TV network.
Luke  Johnson, one of Britain's best known businessman and the former chairman of that country's Channel 4, said Google "pays for no content whatsoever, but parasitically lives off the back of all those organisations that actually commission writers, actors, directors, producers to make original material.
"All those film-makers, journalists and others who are being thrown out of work can blame Google: they have ransacked the UK media industry, and are not even paying reasonable levels of tax on their usurious gains," he said.
Mr. Johnson said Britain is Google's second-largest market, generating approximately £5.7 billion in revenues in the last three years — most of it profit.
"It exploits tax havens such as Bermuda to legally avoid taxation," he said, describing the multinational's actions as "profoundly unethical". " … Effectively, Google invests negligible amounts in Britain, pays negligible amounts of tax on its underlying surplus to contribute to civil society, and yet extracts vast sums in advertising revenues.
"The tragedy is that those advertising revenues siphoned off to California should be used to help fund high-quality content –- TV programmes, radio shows, newspaper and magazine articles.
"… Britain punches way above its weight in the entertainment and culture industries – but we are also easily the biggest loser from Google's assault, since none of the cash it extracts is recycled in any serious way in creative content."
Since Bloomberg revealed in October how Google diverts profits from non-US operations to Ireland and then onward to tax-free Bermuda, the California-based Internet giant has been the subject of intense media criticism.
Google's use of Bermuda for tax avoidance is being blamed, in part, for President Obama's deep reluctance to grant US multinationals a "tax holiday" and repatriate  profits deposited in off-shore jurisidictions like Bermuda.
Read More About
Category: All, Business, technology