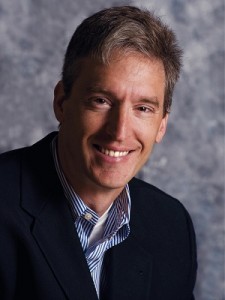 Esteemed U.S. economist, Steve D. Levitt, bestselling author of FREAKONOMICS (2005) and its sequel, SUPERFREAKONOMICS (2009), will be the keynote speaker at the 2nd Annual Capital G Private Wealth Conference to be held on May 4th, 2011, at the Tuckers Point Hotel & Spa in Tucker's Town, Bermuda.
Mr. Levitt is the recipient of the American Economic Association's prestigious John Bates Clark Medal which is awarded to the country's best economist under the age of 40. He is a tenured professor in the University of Chicago's economics department. He was named one of Time Magazine's '100 People Who Shape Our World' in 2006.
Well-known for his work in the field of crime, the Wall Street Journal said, "If Indiana Jones were an economist, he'd be Steven Levitt."
Mr. Levitt will share his unique view of our world in his keynote address at the 2nd Annual Capital G Private Wealth Conference on Wednesday, May 4th.
President and CEO of Capital G Bank Limited, Ian Truran, said, "Following our very successful inaugural Private Wealth Conference held in 2010, we are pleased to host the conference again with a newly structured programme for 2011. We are delighted that we are able to confirm such an esteemed economist as Mr. Levitt as our Keynote speaker. We look forward to hearing his insightful views on the world economic situation."
Mr. Truran said that hosting the conference was a natural progression in Capital G Bank's development. "Our intention is that attendees should gain a new perspective on the opportunities and challenges brought about by market shifts and economic developments that impact them as industry professionals and private clients," he said.
The 2nd Annual Capital G Private Wealth Conference agenda will be comprised of interactive panel discussions and seminars led by industry leaders, and will offer the opportunity for valuable dialogue on the issues currently affecting Wealth Management professionals and private investors.
The agenda will include a diverse range of topics of interest such as Structuring portfolios in the current economic environment; Succession plans for family businesses; Retirement planning including estate and Trust issues, and multi-jurisdictional tax issues including the impact of the new FATCA issues.
For more information on the Conference agenda visit Capitalgpwc.com, or to be notified when registration opens online, email enquiries to conference@capitalg.bm.
Read More About