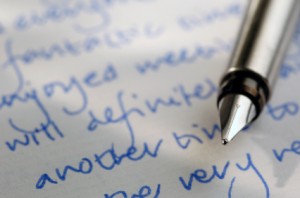 Bermuda Environmental Sustainability Taskforce [BEST] joined the anti-racism group CURB in calling for residents to contact Senators to speak out against the Tucker's Point SDO which will be debated in the Senate this coming Wednesday [Mar.16].
A spokesperson said, "Unfortunately there will NOT be a letter-writing session at the B.E.S.T. office on Sunday as was originally planned."
"We have attached a comprehensive list of points (in 4 relevant categories) that can assist you in crafting your own letter/email, depending on what your personal concerns are.
BEST provided tips for writing effective letters/emails saying, "Start by saying who you are, why you care and what expertise you may have. For example, feel free to mention if you are a concerned parent, voter, Tucker's Town resident, bank customer, educator, etc. Choose up to 3 of your strongest points (see samples) and express them as best as you can using your own words as much as possible. It is important that your letters are respectful and as factual as possible."
"Making disparaging comments about individuals, companies or political parties is often counter-productive and is not something that we advocate."
Saying "They next meet on March 16th and will almost certainly debate the SDO then," BEST said "The opinions and votes of non-government Senators will be pivotal in stalling the passage of the Tucker's Point SDO. Please contact these Senators with your views concerning the proposed Tucker's Point SDO."
BEST's arguments against the Tucker's Point SDO follow below:
A. Environmental Arguments

1. By developing land zoned for conservation, we are destroying the island's critical (and already scarce) "green lung" acreage that is so vital for sustaining the health and wellbeing of our people

2. Our precious remaining open spaces are the very amenities that draw visitors to our unique island and the loss of any open space degrades our tourism product

3. If TPC get this SDO, it rezones the land and takes from all Bermudians, residents and tourists, present and future, the monetary value of that land in terms of open space, rare woodlands and birds, endangered species, cave ecosystems, view, etc.

4. The entire proposed development relative to Bermuda's land area would represent a loss of open space equivalent to Yellowstone National Park or the Everglades National Park on the continental scale

5. An independent, comprehensive Environmental Impact Assessment should have been carried out prior to any House of Assembly or Senate debate on the SDO.

6. The vast majority of these lots will be located on what is presently steep and densely- wooded hillsides, guaranteeing that it will be impossible to develop them without deforestation and rock excavation to create level terraces for house foundations

7. This is saturation development which, not allowing for the open space of the golf course fairways, would represent a development density equivalent to most medium-density residential two developments on the rest of Bermuda.

8. A good portion of the land proposed for subdivision and sale or hotel expansion, specifically Paynter's Hill and Quarry Hill, lies within the ancient Walsingham geologic formation which is riddled with caves and sink-holes and beautiful pinnacle-rock formations on the surface.

9. The caves and sinks pose major development restraints, vastly increasing the costs of building but, more importantly, they are the repository of most of our remaining endangered endemic and native upland flora, including 17 of the 19 surviving yellow wood trees from Bermuda's original virgin forest.

10. The caves underlying Paynter's and Quarry Hill have been shown by cave researcher Dr. Tom Iliffe (currently in Bermuda on sabbatical to write a book on Bermuda's caves) to support more than 60 species of native and endemic marine invertebrates in their drowned sections.

11. Why would a five-star upscale hotel such as Tucker's Point be in the business of obliterating this unique Bermudian heritage when so many other hotels worldwide are learning to capitalise on eco- and cultural tourism.

12. "The bottom line is that no amount of compliance with stringent Planning conditions, short of not building at all, would avoid massive environmental damage on those virgin hills at the density proposed with this new SDO" – David Wingate.

13. An estimated 90% of Bermuda caves occur in 10% of the island's land area.

14. On a small island like Bermuda, caves are not evenly distributed; most of the 150 known caves are located in the narrow strip of land separating Harrington Sound from Castle Harbour where the island's oldest limestone, the Walsingham Formation, is exposed.

15. The Tucker's Point area is the richest lode of caves in Bermuda. These caves, in addition to their own incredible beauty, feature species of plants and animals that are not found anywhere else in the world!

16. Paynter's Hill and Quarry Hill in particular have some of the highest elevation cave entrances in Bermuda and yet many of these caves extend down to sea level and below, literally honeycombing these hills with a maze of passageways and collapse chambers.

17. Bermuda's marine caves readily qualify as a biodiversity hotspot of global significance due to their remarkably rich and diverse community of cave-limited animals.

18. Per unit of land area, Bermuda has more caves and more cave animals than any country in the world.

19. Due to their limited distribution, the fragile nature of the marine cave habitat, and severe water pollution and/or development threats, 25 of the species found in these caves are currently listed as critically endangered.

20. Considering the global importance of Bermuda caves and the critically endangered species that inhabit them, it is essential for a thorough and complete evaluation of caves on the whole of the Tucker's Point property to be conducted as soon as possible by recognized and qualified experts.

21. Even with all due care and diligence by the developers, destruction of caves and potential extinction of cave-limited species is a very real threat.

22. To risk losing Bermuda's most precious natural resources would diminish Bermuda's attraction to tourists.

B. Economic Arguments

1. TPC is insolvent. Its lenders are on the verge of putting it in receivership, so TPC desperately needs to restructure its asset/debt ratio (i.e., increase its assets or decrease its debt) else it will be put out of business.

2. If there is a sound financial plan, it ought to be made public. If there are business reasons for keeping the plan confidential, it ought to be reviewed by an independent auditor, whose reputation for integrity is generally accepted.

3. We need a public accounting/explanation of why this is the best option, among alternatives, balancing the interests of Bermuda/Bermudians (present and future) against the interests of the owners/developers/investors.

4. The financial troubles of TPC have NOT been solved by the granting of SDOs on two previous occasions.

5. The granting of a further SDO will bail-out TPC to the exclusive benefit of its investors at Bermuda's expense.

6. The debt burden of TPC is significant and while the proposed housing developments might reduce the financial loss to Tucker's Point, it will not save the hotel

7. Receivership could save the hotel and is likely to be a better option for Bermuda as the hotel could be purchased for significantly less than it cost to build, reducing debt repayments for the new owners and enabling the hotel to charge more competitive prices and become profitable in its own right.

8. If the hotel goes into receivership, it is possible that no jobs will be lost.

9. It makes no sense to be building more and more housing stock and hotel rooms on virgin land in an already over-developed and urbanised Island while existing ones remain empty and fall into ruin.

10. Even though TPC has already received two prior SDOs that were intended to make it economically viable, it is again insolvent with negative net worth of at least $60 million and its outstanding debt is growing $1 million larger every month. It is a failed business.

11. Even with the most optimistic projections, the profit from building the new homes proposed under the SDO can only make a tiny dent in TPC's massive debt outstanding

12. TPC's bankruptcy is inevitable. The only thing that the granting of the SDO will do is delay TPC's bankruptcy, probably by a year or two. That being the case, it makes little sense to even consider granting an SDO, particularly when you consider the economic and environmental harm that will flow from such an act.

13. TPC has a reported 56% occupancy rate. What's the plan for increasing the occupancy rate if they have more rooms to fill? They can't fill the ones they have.

14. If we want to help tourism and the workers at TPC, then we should do the exact opposite of what TPC and its lenders have asked government to do. We should kill the SDO and allow the market to function exactly as it is intended to function: allow new buyers to purchase the hotel on terms that make the hotel economically viable, and provide the Bermuda tourism market with a renewed vitality that will both help our economy and increase job security.

15. By granting an SDO that facilitates the addition of another 78 homes to the supply of houses for sale in a falling real estate market, government will cause house prices to fall even further, which means that not only will the houses built by TPR attract a lower price than similar houses presently on the market, but it also means that this increase in the supply of housing will likely cause a large number of other houses in Bermuda to fall in value.

16. The addition of 78 new houses/condos to the supply of houses available in the market will hurt many Bermudians who are presently trying to sell their homes or merely hoping to keep their house prices above their mortgage debt so that the bank won't force them into foreclosure.

17. Landlords struggling to find tenants should also be warned that the granting of this SDO will make it that much harder for them to find tenants and will lower the rents they will ultimately receive from tenants, which may result in even more foreclosures for struggling Bermudians.

18. The Bermuda government by granting this SDO is actively facilitating the increase in the supply of housing in its falling market, thereby increasing the likelihood of Bermuda foreclosures and personal bankruptcies and indirectly causing further deterioration to Bermuda's fragile economy.

19. One of the biggest reasons for turning down TPC's request for an SDO to build more houses and condos is that the entire plan is based on a failed tourism model that once worked for Bermuda but now adds little value.

20. When you consider the limited amount of land in Bermuda and the little value that this type of tourism adds to our economy, it becomes clear that an SDO to build more of these houses will only add to an already inefficient and wasteful use of Bermuda's land.

21. Bermuda doesn't need more empty houses. It needs a cost-efficient hotel that attracts more tourists, which is exactly what it will get if it says no to the SDO.

22. The granting of the SDO to facilitate development on these lands will significantly decrease the value of the land to the people of Bermuda so that TPC can significantly increase the value of its interest in the land.

23. TPC will then use the increased profits from the use of that land to pay down part of its debt. In other words, the SDO causes the people of Bermuda to lose so that TPC can gain.

24. Why should the people of Bermuda be asked to suffer economically in so many different ways just so that TPC can buy an extra year or two before going bankrupt?

25. If the previous SDO enabling the developer to build on Ship's Hill has not had the predicted economic effect, what confidence can there be that this SDO will prove any different?

C. Social/Historical Arguments

1. The history of this land requires that the many concerns are satisfied.

2. Ninety years ago, the Bermuda government made the very controversial decision to launch high-end tourism by confiscating the property of black Bermudians and building a brand new community for the wealthy elite of America.

3. The TPC property is a visible and poignant reminder of the forcible relocation of hundreds of people, generations of whom had been there for over 125 years.

4. Hundreds of families, almost all of them black, poor, and unrepresented were forced to disband their long-established community and give up their land for below-market prices

5. Black Bermudians were forced to give up their lands for the "betterment of Bermuda" and "for tourism". A string of broken promises and two SDOs later (so far)… Bermudians are yet again being asked to give up their heritage for the very same reason.

6. This historic property should continue to be protected in its current state as a memorial to those Bermudians displaced by this tragedy, and as a tribute to their achievements.

7. The current redevelopment plans are one more attempt to 'make money' off the loss of this land to the Black community. Like the Native Americans, Black Bermudians and Tuckers Town descendants view this as one more broken promise in a string of broken promises since their land was first taken.

8. This proposed SDO is a slap in the face to the original residents and their descendants. They were made to give up their land and homes all those years ago so someone else could make money and exploit their property and they (and all Bermudians, in fact) are being told it will have to be given up once again for the same reason.

9. Once again, for short-term gains for the few, there will be long-term permanent loss for all the people of Bermuda, our children, our history and our environment.

10. The strongest authority here, though, is the moral one; the legacy of the original inhabitants who were forced to make a huge sacrifice with the explanation that the whole of Bermuda would benefit. It is incumbent upon us to ensure that what happens to this land would be right in the eyes of those who were forced to leave it.

11. Currently the land is owned by TPC but the rights to develop it are not. At the moment these rare large tracts of quality native woodland, caves and coastal areas are preserved for the benefit of all Bermuda. As everything does, this has a monetary value that indirectly we all have a share in. Not only would the SDO take the value of that natural land from the Bermuda people, it would be taking it from the descendants of the original inhabitants, taking it from them without their consent.

12. Further, not only would this SDO be taking monetarily from all those hurt by the injustice of the 1920′s it will be removing the potential that is there now to see how the course of this land might be directed to help repair the past. The publicity around the proposed SDO has brought a new wave of awareness and concern about the painful unfairness of the history Tucker's Town. It is all very preliminary, like a young shoot of a fern, but there is a potential here to see if some good can be done to help repair the past. I have heard ideas about a national park dedicated to the previous inhabitants. Who knows what might transpire from continued conversation but if this land is released for development by the hotel then that potential is one more thing that would be lost.

D. Combined Arguments

1. Without all of the relevant information, how can legislators expect to meaningfully discuss the economic merits of a) the assurances that the decimation of the environmentally protected land is worth the hoped-for revival of TPC, and b) the assurances that the development, as it is phased will revive TPC as a tourism facility and benefit Bermuda's economy as a whole?

2. Need the criteria against which the decision is to be made clearly laid out for the public to see.

3. If they get the SDO they are permanently taking something irreplaceable from all of us.

4. Remember that TPC have already taken from Bermuda twice before having been granted two SDOs previously. If you keep doing the same bad things in the same ways, you will keep getting the same bad results.

5. "The road we are presently on is the road to environmental and economic suicide" – David Wingate.

6. SDOs were designed to permit developments deemed to be of national importance, they were never intended to enable speculative construction of residential units.

7. As this is a housing development that will, as we understand, encroach on possibly four conservation areas (nature conservation, woodland conservation, coastal conservation and cave conservation) there is every reason for the Bermuda public to have its rightful opportunity to view, comment and or object to the development. The issuance of an SDO effectively cuts out the plans from public scrutiny until after a decision is made. Such a process on major tracts of protected lands is anti-transparent and unjust.

8. It increasingly appears that tourism facilities are morphing into real estate speculators and selling off Bermuda land, some of which is zoned specifically for tourism purposes. The Bermuda government should be using its powers to prevent rather than assist such behaviour.

9. The proposed SDO is NOT in the interests of Bermuda or Bermudians.

10. The proposed SDO creates double standards by: Preventing the proposal from being submitted to the same process and public scrutiny that the plans of any average Bermudian homeowner would be; Allowing TPC to sell to non-Bermudians when Bermudians cannot.

11. The proposed SDO, by being debated in isolation, does not allow for comparison with decision-making on other developments. No consistency or explanation of inconsistencies.

12. By developing residential properties on land zoned for tourism, actual hotel development can never take place on that land

13. Once the SDO is granted, TPC will have permission to build on every area where the zoning restrictions have been removed by the SDO.

14. The public should also be aware that in the same way the SDO can overturn existing conservation protections, the Minister could, on appeal, overturn any decision issued by the DAB for the final approval of building development

15. To take the necessary care here we can demand more than the assertion that "this is in the country's best interest". Assertion is not proof.

16. For instance, what kind of jobs will be created and how many will realistically be filled by Bermudians? Exactly how will the influx of money move through the economy? How will rents and home prices be affected?

17. In the mid-'90s, large tracts of Ship's Hill were granted subdivision approval when Marriott said they needed it to stay in Bermuda. Marriott left anyway.

18. We, the public, are looking for examples of how the government is exercising leadership in open and transparent decision-making with respect to this SDO.
Minister of Environment, Planning and Infrastructure Strategy Walter Roban and the Minister of Business Development and Tourism Patrice Minors both appeared on CITV to address public concerns regarding the SDO. The Ministers said Government recognised "the delicate balance a society must have to maintain quality environmentally enriched open spaces and sustainable economic viability." A statement from Tucker's Point released last month said the SDO was "critical to the financial viability" of the property.
The Ministry of Environment, Planning and Infrastructure Strategy said they went to "great lengths to ensure the protection of Bermuda's environment through the stringent conditions attached to this SDO, under the consultation of the Department of Conservation Services, the Sustainable Development Unit and the Department of Planning."
"And, secondly, that the Order grants in-principal approval only and that any applications for final approval will be subject to the conditions outlined in the Order and the regular planning approval process. This includes the normal public notification, public review, comment and appropriate objection."
Read More About
Category: All, Environment, News, Politics