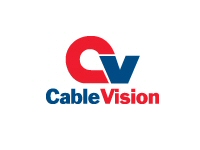 [Updated] Bermuda CableVision released a statement today [Aug.2] saying the Bermuda Broadcasting Company has requested that CableVision pay to include local channels 7 and 9, which include the popular nightly news programme.
The company said if they have to pay they no longer want to include the channels in its lineup.
CableVision General Manager Terry Roberson said, "Our primary concern is our customers. Why should our customers pay for a service that is provided free to non-cable customers who use an antenna?"
"We believe that this amounts to a 'cable broadcast tax.' We have found that the vast majority of our customers are not prepared to pay for a service which has been offered to them for free for so many years, and which would continue to be accessible for free by antenna," explained Mr Roberson.
CableVision said they will be advising customers of this decision via a personal mailing to each subscriber, and also said those who wish to watch channels 7 and 9 can continue to do so by using an antenna. Channel 11 [VSB] is not affected. We have asked the Bermuda Broadcasting Company for a response, and will update as able.
Update 7:28pm: BBC CEO Rick Richardson released a statement on this evening's ZBM news, saying the statement from CableVision is "an exercise we say in deception."
"In fact the statement comes on the heels of an attempt by CableVision to bypass the Bermuda Broadcasting Company completely and somehow get the ABC and CBS network programming by a distant signal."
"These efforts we say were thwarted by the networks and their lawyers who wrote CableVision and telecommunications pointing out that we, the BBC, have exclusive licence agreements dating back several decades."
Mr Richardson said they will be releasing further information, and also invited CableVision boss Terry Roberson to appear with him on a open forum on television to discuss the matter.
The full statement made by Mr Richardson on tonight's news is below, and we extend our thanks to the BBC for the permission to carry their audio:
The full statement from CableVision is below:
The Bermuda Broadcasting Company has demanded that CableVision pay to include local channels 7 and 9 on its cable system.

In response, and out of concern for its customers, CableVision has told the Bermuda Broadcasting Company that, if this is the case, CableVision no longer wants to include its channels.

It is now up to the Telecommunications Commission to decide when the two channels should be removed from CableVision's cable system. This is expected to take place on or around November 1, 2011.

Local channels are all free-to-air, meaning that any member of the public can watch them for free by using an antenna. Local broadcasters earn money from their channels by selling advertising. Local channels have historically been included in Cablevision's cable system under "must carry" rules.

These rules meant that CableVision was obliged to carry all local channels but was not charged for doing so. New legislation was, however, introduced three years ago to allow local broadcasters to choose between "must carry" and "retransmission consent."

If a local broadcaster elected "must carry," CableVision would continue carrying the channels at no charge. If, however, a local broadcaster elected "retransmission consent," CableVision could only carry the channels if it paid license fees, a cost which CableVision would then pass on to customers.

Terry Roberson, general manager, explains: "Our primary concern is our customers. Why should our customers pay for a service that is provided free to non-cable customers who use an antenna? We believe that this amounts to a 'cable broadcast tax.'

"We have found that the vast majority of our customers are not prepared to pay for a service which has been offered to them for free for so many years, and which would continue to be accessible for free by antenna.

For this reason, we no longer wish to include local broadcast channels 7 (ZFB) and 9 (ZBM) on our system."

"It goes without saying that this is not a pleasant decision for us to have to make; however, after much consultation and review of events that transpired in the past, we believe this is the only logical solution."

"We will be advising customers of this decision via a personal mailing to each subscriber. The Telecommunications Commission will then need to decide when we can remove the channels."

Terry Roberson points out that historically the "must carry" arrangements benefited everyone. "CableVision has invested more than $19 million in its cable and fiber optic infrastructure," says Terry Roberson.

"We have always been happy for the Bermuda Broadcasting Company to use our infrastructure to reach a greater audience and earn greater advertising revenue. This was a 'win win' for everyone."

"The Bermuda Broadcasting Company however now wants our customers to pay for channels which are free for everyone else. We do not think this is right, especially in these economic times."

"We hope our customers will understand our decision not to carry channels 7 and 9 on this basis and we thank them for their understanding. Channel 11 (VSB) is unaffected. Those who wish to watch channels 7 and 9 can continue to do so by using an antenna."
Read More About
Category: All, News, technology