Bermuda's Nicole Mitchell bested her third place performance of 2010 with a silver medal in today's women's time trial at the 2012 Caribbean Cycling Championships in Antigua.
Covering the 12 mile course in a time of 31:15, Mitchell was 2.5 seconds behind winner Shalini Zabaneh of Belize and 12 seconds faster than the defending champion Tamiko Butler of Antigua.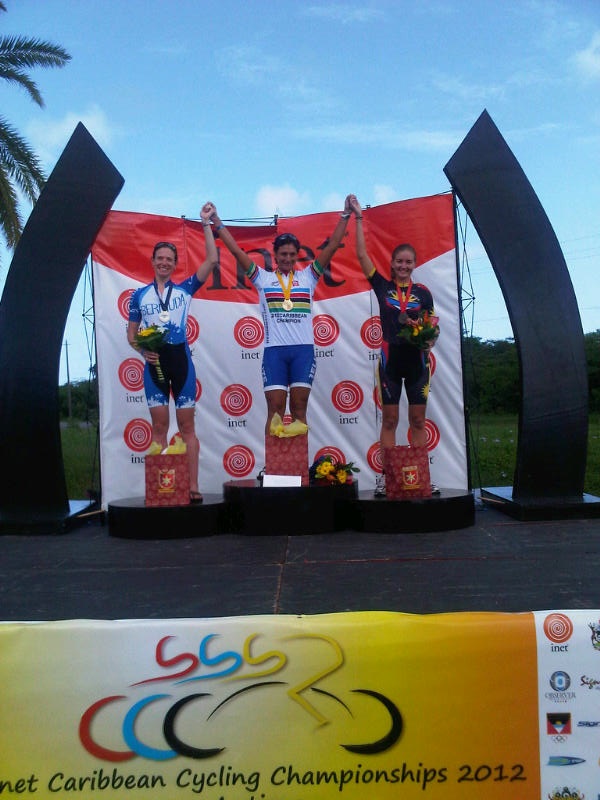 In the men's competition, Bermudians Dominique Mayho and Mark Hatherley finished 15th and 20th with times of 1:00:08 and 1:01:44, respectively. The men's podium was lead by Carene Boris of Guadeloupe in 53:43, Cedric Eustache of Martinique in 55:08 and Hilard Cjintje of Curacao in 55:17. The men's time trial was over a 24 mile course.
Sunday the racing continues with the road race in which all five of Bermuda's team members will be participating. Team captain Geri Mewett and Darren Glasford will join Hatherley and Mayho in the men's race of 84 miles while Mitchell will look to add to her medal total in her 42 mile contest.
Related Posts