Last year Bermuda sent an estimated $2.6 million abroad to pay for cannabis, according to the report from the Cannabis Reform Collaborative [CRC] which was tabled in the House of Assembly last Friday.
The report recommended that Government should "decriminalize personal possession and personal cultivation immediately," and "develop a phased approach to cannabis reform…"
The 137-report covers a wide range of topics relating to the possible ramifications of decriminalizing cannabis, and speaking on the economic impact, the report said the illegal status of cannabis deprives the government of tax revenues as well as causes Government to spend millions on supply reduction efforts.
The report said there is an estimated revenue of $6 million annually with cannabis, and if it was legalized, a 15% sales tax on the estimated market would translate to an annual income of $932,696.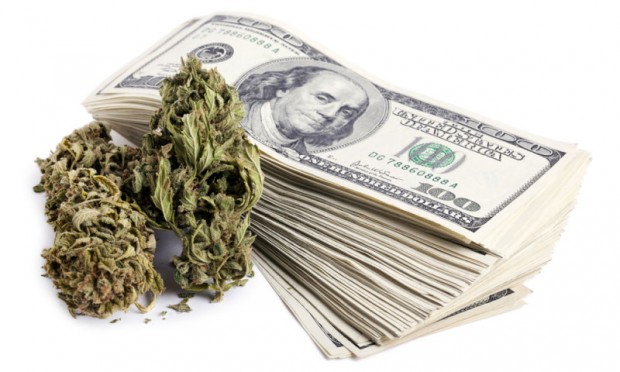 The report said, "The majority of all cannabis consumed in Bermuda is imported. This creates a large outflow of funds from Bermuda to supplier countries as payment for the drugs.
"As a result, cannabis like many imported goods, offers a diminished benefit to the local economy and by extension funds available to stimulate economic activity.
"In 2013 based on the average wholesale price per pound from Canada, United Kingdom and US, Bermuda sent an estimated $2.6 million abroad to pay for cannabis.
"Unlike some other important goods, cost effective local production of cannabis appears to be viable. At the current stated police prices of $50 per gram or $600 per ounce there is significant potential to grow cannabis locally at a competitive price.
"This would drive down and possibly eliminate competition from importation, without compromising supply and quality, creating a self-sustaining closed loop and entirely local market, where all related funds remain on island.
"The impact of cannabis prohibition on government finances is most obvious in supply reduction efforts. With cannabis offences representing 68.8% of all offences in 2012 and a total budget of $7.4 million allocated to supply reduction, approximately $5.1 million could be applicable to reducing cannabis supply. The supply reduction costs are split between the police service and an inter-agency border control unit.
"There were 1,205 persons tried for cannabis related offences from 2006 – 2011; on average 200 per year. This contributed to total cannabis law enforcement cost related to the courts and prosecutors office.
"Based on an estimate to the order of $10,000 per trial total and 1205 trials, costs over this time period were roughly $2 million annually. More money is spent incarcerating people convicted of cannabis offences.
"Furthermore, the illegal status of cannabis deprives the government of the tax revenues it would have received if cannabis were legal. If legalized cannabis could be could be charged a sin tax, like tobacco and alcohol. There is also the lost revenue for licensing, permits, payroll tax and any other taxes applicable to the trade.
"If there were a 15% sales tax on the $6.2 million market that would translate to income of $932,696. The current prohibition of cannabis leave the government to spend money enforcing the laws while it is deprived of the possible income had the cannabis trade been legal.
"The illegal status of cannabis creates a black market economy with upwards of 3,000 users and roughly estimated revenue of $6 million annually."
The full report from the Cannabis Reform Collaborative follows below [PDF here]:
Read More About