[Updated] Due to the impending weather that Subtropical Storm Fay is expected to bring, American Airlines has cancelled this evening's [Oct 11] in-bound flight #308 from Miami and flight #1416 from New York, as well as tomorrow morning's outbound flight #1325 to Miami and and fight #1443 to New York.
Earlier today the Ministry of National Security issued an advisory in advance of the storm, and as it pertained to flights, it said: "Due to the winds effects, there may be an impact on flights coming into the L.F. Wade International Airport this evening. Residents are encouraged to call their respective airlines to get latest updates on this evening's flight arrivals and departures."
For the latest updates on Subtropical Storm Fay please see our live blog here, and for automated flight data for all arriving and departing Bermuda flights see our flight section here, however if you are traveling it is always advisable to check directly with the airline.
Update 9.17pm: According to online flight data, Delta flight #1773 to New York tomorrow morning is also cancelled….however it appears [?] that it may be leaving this evening. If you are supposed to travel tomorrow, it's obviously best to check directly with the airlines.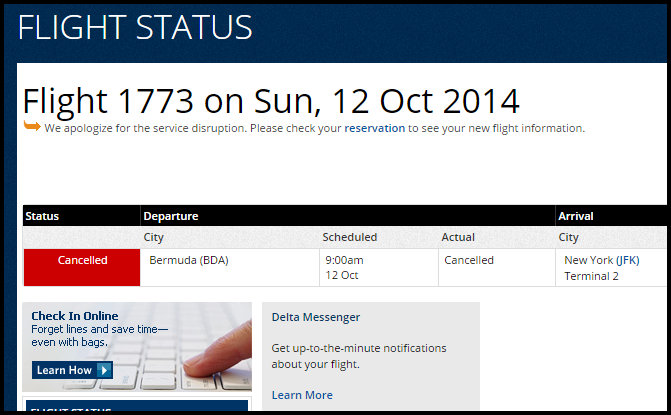 Read More About