[Updated] Triathlete Magazine — the leading international triathlete magazine — was recently on the island to shoot their 2015 swimsuit issue, with behind the scenes action of the Grotto Bay Resort shoot location being revealed by the magazine on social media.
In a post on photo sharing website Instagram, the magazine said, "Behind the scenes at day one of our 2015 swimsuit shoot at the Grotto Bay Resort in Bermuda. Look for the feature from photographer Jeff Clark in our July issue!"
Triathlete Magazine is known for embracing not only Bermuda's beautiful scenery, but also its athletes, with Flora Duffy and Tyler Butterfield, as well as his wife Nikki, gracing the publication's pages over the years.
In 2012, the Butterfields covered the magazine's April offering, as the issue asked, "Juggling with parenthood? How the pros [like Nikki and Tyler Butterfield] make it work."
In early 2014, Tyler Butterfield was again featured by the magazine, with the international publication spotlighting his second place showing at the Ironman Cozumel in Mexico in late 2013.
Finally, in 2014, Bermuda's Flora Duffy was featured twice by the magazine, including a look at her resurgence after she claimed a string of XTERRA victories in Utah, South Africa, Nevada, Australia and Alabama, and an official nod as "Most Impressive Crossover" in the publication's Best of 2014 Awards.
Update 11.18am: The BTA's Glenn Jones said, "The Tourism Authority team in New York and Bermuda worked with Triathlete Magazine to secure this opportunity, and the successful photo shoot was due in large part to the support from Grotto Bay Beach Resort and other local partners on the planning and execution.
"We're all looking forward to July when the magazine's readers and social media community will get in-depth exposure to the island's breathtaking scenery.
"We anticipate a multi-page feature of photography and behind-the-scenes video across social channels that will complement our marketing to adventure and sports-seeking travelers."
Update 1.41pm: Additional 'behind the scenes' photos are below, courtesy of Bermuda's Method Media and one of the models Kristen Palmer.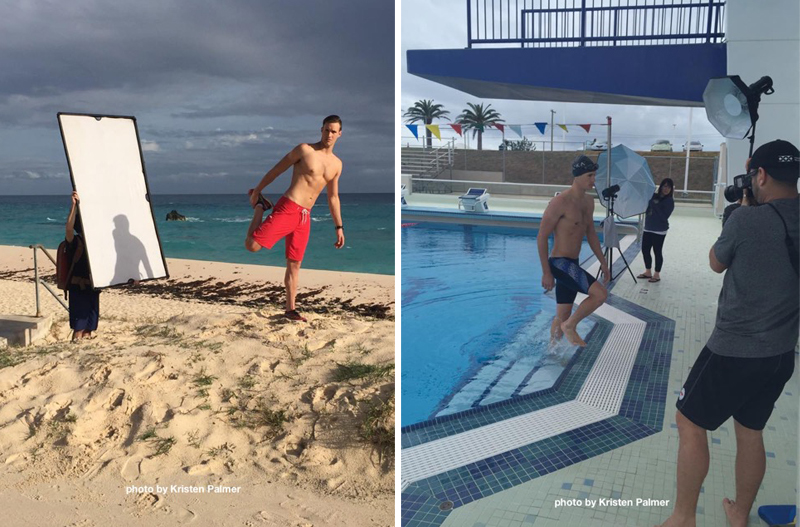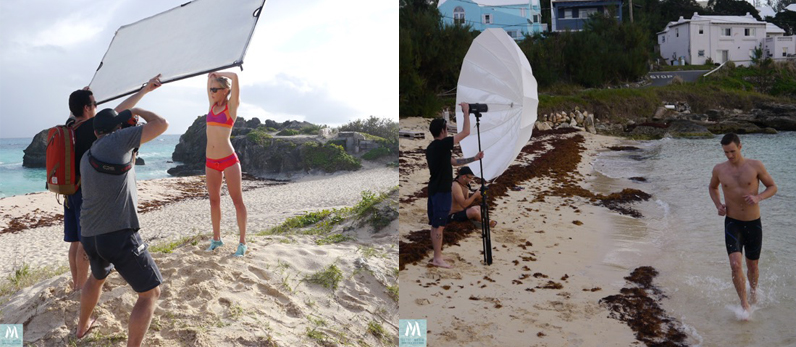 Read More About
Category: All, Entertainment, News, Sports, Style & Beauty