Some of the cast of Up With People visited Premier Michael Dunkley and Minister of Community, Culture & Sports Patricia Gordon-Pamplin at the Cabinet Office yesterday [April 21], wearing international costumes as the Premier and Minister welcomed the group of international performers to the island.
Up with People is a non-profit international global education and community leadership program for young people ranging in age from 17 to 29. While traveling in the six-month program, cast members visit three different regions of the world and stay with host families.
They participate in relevant community service projects in places they visit and perform a stage show.
The international cast arrived in Bermuda earlier this month, with some 100 people from 20 different countries arriving on the island. A warm welcome was held for the group at CedarBridge Academy, where they were treated to a performance by the Gombeys.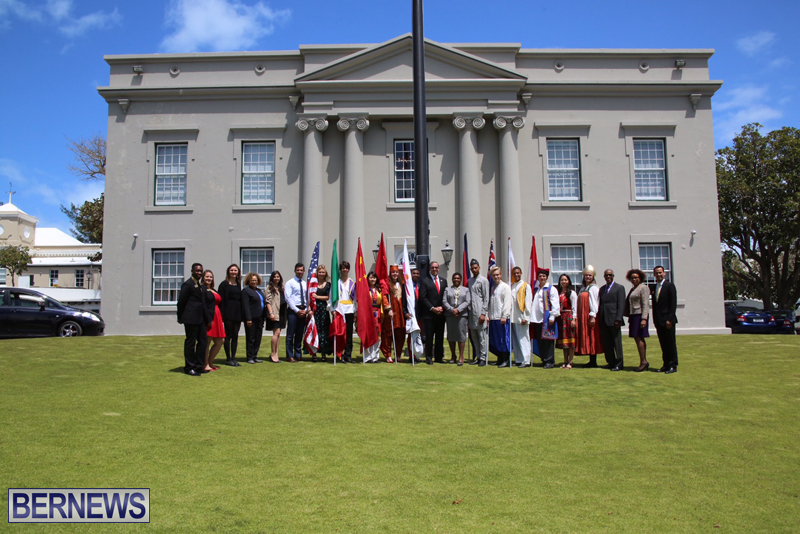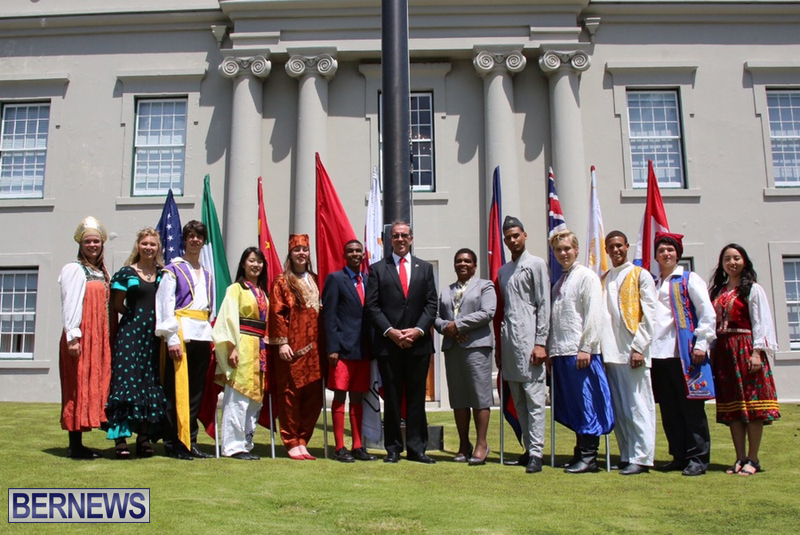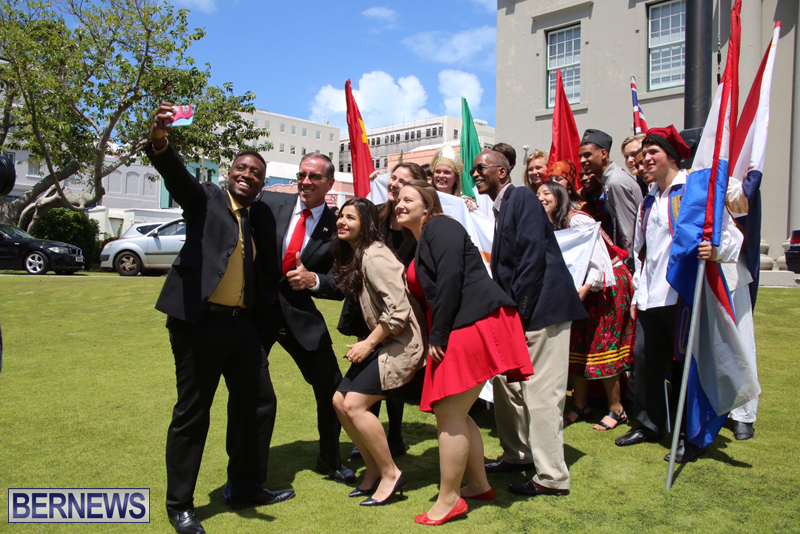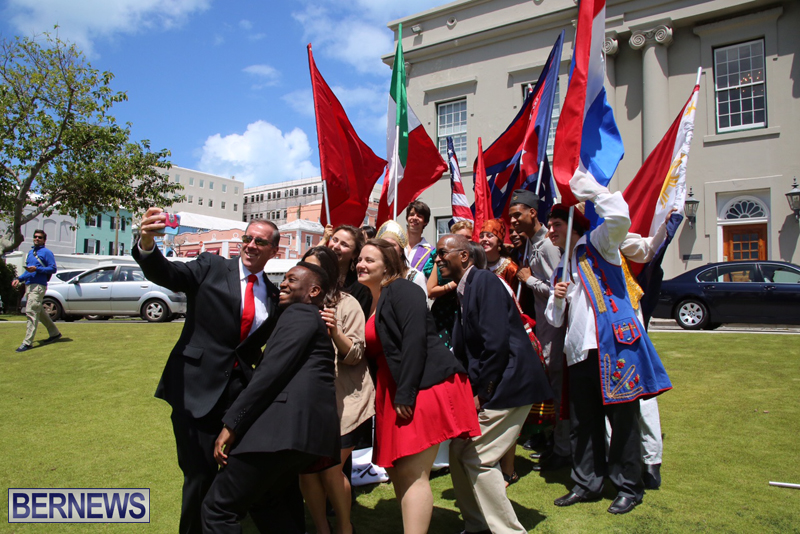 Read More About