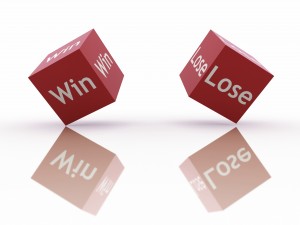 [Written by Larry Burchall] The vote came in. There was a winner and there were losers. That's the rough side of the democratic process and one candidate summed it up when he said that "politics is a nasty game". Post victory, on a nasty cold winter night, discussing his just announced victory, Mr Bean also said that the BDA and UBP should not consider this By Election contest as a litmus test for their parties.
With 460 voters turning out and casting 458 good votes, Mr Bean won handily with 310 votes; the UBP's sick-in-bed Mr Noel Devrae-Simmons came second with 78 votes; and the BDA's Sylvan Richards was third with 70 votes. But in Bermuda's first-past-the post system there is only a winner and that was Mr Marc Bean. So it is Mr Bean who will sit in that seat in the House of Assembly.
There was however a very interesting development in this By Election.
At 460 out of 1,149 registered voters, turnout was only 40 percent. This means that six out of every ten voters stayed home. Though voter turnout in a By Election is historically less than in a General Election, this 40 percent turnout might be a historic low.
Low turnout might be explained by a combination of bitterly cold and wet windy weather which equally affected all voters; but there was also the "apathy" mentioned by BDA Candidate Mr Sylvan Richards. Mr Marc Bean had no comment on the low voter turnout saying only that it "was not for him to say why some people chose not to vote."
Overall, with two spoiled ballots, only an actual 458 votes were counted. Of these, 67 percent went to the PLP. This means that the PLP held their vote. In 2003 they had 66 percent; in 2007, they had 69 percent. So for the PLP, this By Election saw a diminution in their actual vote count, but no change in their vote share. At their 67 percent they were smack in the middle of where they have been – in that Constituency – since 1993. No change there.
Not so with the UBP. The UBP got 78 votes, or 17 percent of the total 458 votes counted. This was just over half their previous average percentage of 2003 (34%) and 2007 (31%). Since the PLP simply held their old position, this percentage drop means that it was the UBP that lost position. Where did those UBP votes – that missing 15 percent – go?
To the new and upstart BDA. The BDA came out of the proverbial nowhere to take 70 votes and 15 percent of the total votes counted. And all seventy of these votes seem to have been stripped from the UBP.
Strategically and nationally, the outcome is that the PLP held their vote and won the seat; the BDA were validated as a viable political party; and the UBP have clearly lost some of their old voter base.
There is a next step. That step is for the BDA. Clearly this next step means a ramp-up in political activity and an aggressive battle to gain more than the toe-hold that they've just gained. The BDA must now spread themselves across the country.
For the UBP the next step is some serious soul-searching. Has the UBP lost its national voter base? If the UBP has, does it make sense for them to continue as a 'legacy' party – according to the description used by Craig Cannonier of the BDA. What strategic decisions does the UBP need to take?
The Honourable Kim Swan, standing in for the convalescing Mr Noel Devrae-Simmons said that all politicians had a lot of work to do, needed to show that they were committed to their constituents, and could not afford to just 'turn up' six weeks before an election and try to win a seat. He said that in order to succeed, politicians needed lots of determination, heart, and discipline.
Nationally and strategically, it looks like a win for the PLP – they got the seat; a win to a lesser extent for the BDA – they proved that they have a voter base and were thus validated; a loss for the UBP – they lost voter base.
"Politics is a nasty game". It's also a hard game, played to win. On Wednesday night the PLP's Mr Marc Bean won the seat.
Read More About