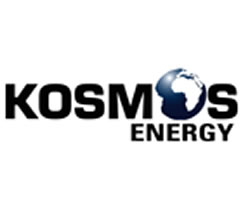 Bermuda-headquartered international law firm Conyers advised energy giant Kosmos Energy Ltd. on its $594 million IPO on the New York Stock Exchange this week, saying the success of the launch underscores the island's "attractiveness for large public transactions of this kind."
Kosmos Energy Ltd. said it had priced its initial public offering of common shares at $18 per share, the high end of its expected range.
The oil exploration and production company said last month it expected to offer 30 million shares for between $16 and $18 per share. But this week's offering was so well received by investors that Kosmos increased the number of shares offered from 30,000,000 to 33,000,000.
The transaction involved the coordinated advice of lawyers in two Conyers' jurisdictions, with Conyers' Bermuda and Cayman Islands offices advising on complex legal matters in the lead-up to the IPO, which was completed by way of a corporate reorganisation immediately prior to the closing of the offering.
The reorganisation involved a series of internal transactions and changes followed by an exchange of common and preferred units in Kosmos Energy Holdings — a Cayman company limited by guarantee — for shares in Kosmos Energy Ltd., a Bermuda company formed for the purpose of the IPO.
Marcello Ausenda, director in Conyers' Bermuda office, advised Kosmos Energy Ltd. on Bermuda law aspects of the transaction along with a number of associates led by Jason Piney.
Richard Finlay, managing partner of the firm's Cayman Islands office, advised Kosmos Energy Holdings, assisted by Cayman Islands associate Tara Rivers.
Davis Polk & Wardwell acted as US counsel to Kosmos and Credit Suisse, Barclays Capital and Citi were the underwriters.
Mr. Ausenda commented: "With leading practices in both Cayman and Bermuda, Conyers was ideally placed to advise Kosmos on this transaction.
"Our Cayman and Bermuda offices worked together to provide integrated advice that facilitated the exchange of units by the Cayman company stakeholders for shares in the Bermuda IPO company.
"Kosmos' decision to use Bermuda for the IPO company underscores Bermuda's attractiveness for large public transactions of this kind. We were pleased to provide legal advice alongside Cayman in this innovative, and ultimately, very successful, transaction."
Mr. Finlay said: "This transaction is a landmark due to the high profile nature of Kosmos' African oil assets and the strong investor appetite for the IPO shares. It was complex as it involved a Cayman company limited by guarantee and required us to address unique issues of Cayman Islands law.
"It is another demonstration of the growing strength of Conyers Cayman Islands office, where we are currently being instructed in several similar transactions as the IPO market revives."
Conyers has extensive experience in corporate law in Cayman and Bermuda and is recognised for fielding one of the most accomplished, responsive corporate practices across multiple jurisdictions including Cayman, Bermuda, British Virgin Islands and Mauritius. Conyers occupies a lead position in the market for its ability to deal with innovative and complex matters.
Kosmos is an international oil and gas exploration and production company with major oil discoveries offshore West Africa including the giant Jubilee Field in offshore Ghana. Kosmos shares commenced trading earlier today [May 12] on the New York Stock Exchange under the symbol KOS.
Read More About