In Magistrates Court yesterday [Mar.23], 34-year-old Tokio Russell pleaded guilty to driving whilst impaired. Last year, Mr Russell was involved in a three car collision in which his new BMW Cabriolet smashed into two other cars.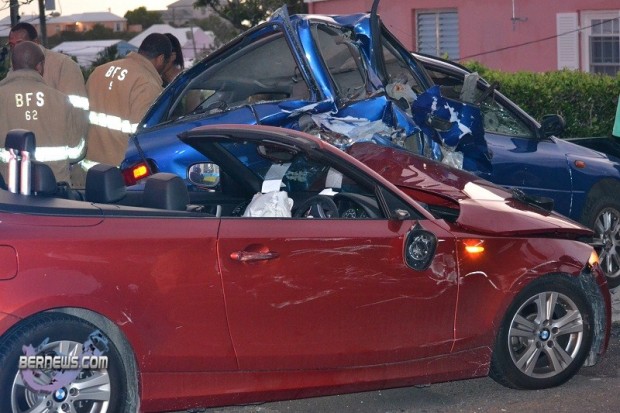 Evidence read out in Court was that when questioned by attending police who had been called to the accident, Mr Russell had exclaimed to them: "I've just crashed my $100,000 car!"
Police noticed also that his breath smelt of alcohol and they took him into custody and into Hamilton Police Station and subsequently charged him.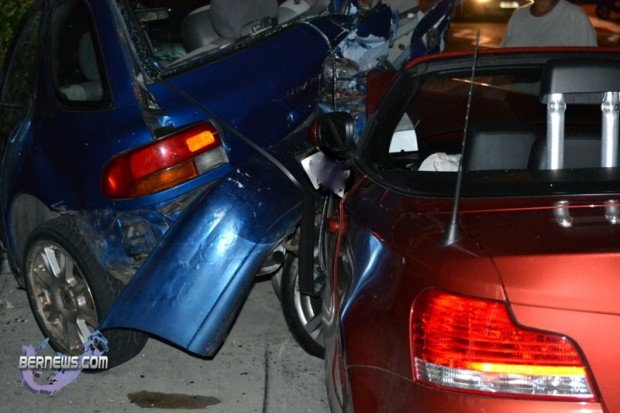 Accepting his guilty plea, Magistrate Khamisi Tokunbo questioned Mr Russell, asking if he had been driving a 'Beemer' and what make and model it was. Mr Russell said it was the canvas-topped Cabriolet model.
Magistrate Tokunbo said: "I feel your pain" and fined him $800 and disqualified him from driving all motor vehicles for twelve months. Mr Russell, a W&E employee, asked for time to pay the $800 fine and was given until 30th April 2012.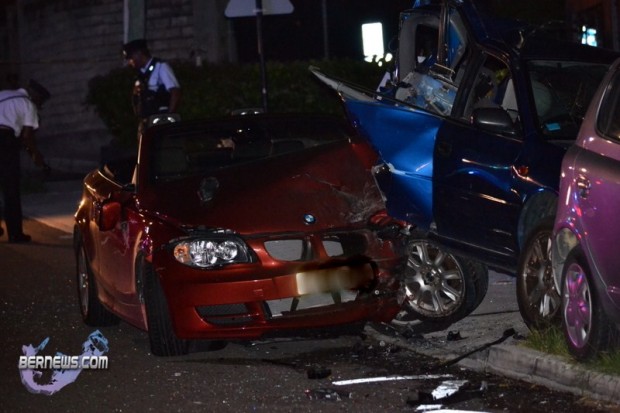 After the incident last year, a police statement said the car was travelling along Frog Lane when it collided with two other cars in the area; one parked and one stationary. Five people suffered minor injuries and were treated in hospital, and a 34 year old man was arrested on suspicion of impaired driving, failed an alco-analyser test and was detained.
Read More About
Category: Accidents and fires, All, Court Reports, Crime, News