[Updated] The police are continuing to try and locate 36-year-old Shane Todd who recently failed to return to the Prison Farm while out on work release and remains "unlawfully at large." The police have received calls with people reporting have Mr Todd, however have not been able to apprehend him as of yet.
Acting Chief Inspector Andy Morgan said: "We are grateful to the public for the number of calls with sightings of Mr Todd within the last 24 hours. Unfortunately on each occasion the information has been received too late and Mr Todd has moved on prior to Police arrival.
"If Mr Todd is seen, the public are urged to call the main police number of 295-0011 without delay, so he can be brought into custody and this matter brought to a conclusion at the earliest opportunity. I would like to thank the public for their on-going assistance in this matter".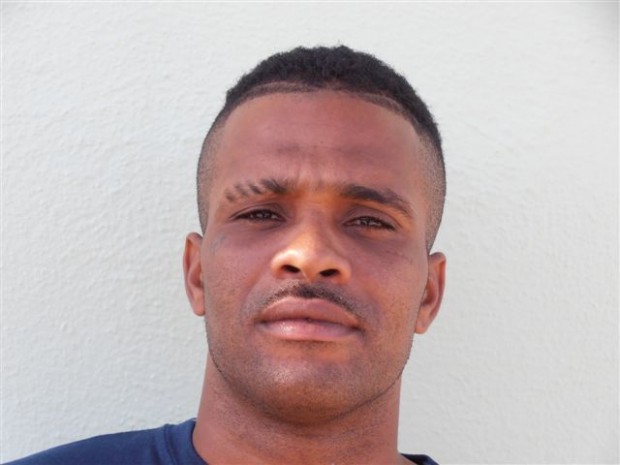 Mr Todd is described as brown skinned, approximately 5'8" tall weighing around 150 pounds. He was last seen wearing a blue T-shirt, blue pants and white high-top sneakers.
"The Bermuda Police Service would again like to remind the public that assisting or harbouring a fugitive is an arrestable offence, punishable under law," a police spokesperson said.
Anyone with any information on the whereabouts of Mr Todd is asked to contact police directly on 295-0011.
Update: Mr Todd was coming to the end of an prison sentence for a sexual assault crime committed in 2004, according to reports at that time by The Royal Gazette. In 2005, Mr Todd was sentenced to fifteen years, with the newspaper reporting that the Court heard he was mentally ill and addicted to drugs.
He was convicted of attacking a 17 year-old girl and her two adult companions, one of whom was disabled, in Paget on June 10th 2004. Later that same day, Mr Todd is reported to have attacked and robbed three women at Morgan's Rd in Warwick.
On sentencing Mr Todd, then-Chief Justice Richard Ground ordered that he should undergo psychiatric treatment whilst incarcerated, newspaper reports said.
Read More About