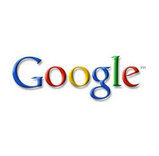 Google's use of a Bermuda subsidiary has hit the headlines again, with today's [Sept 30] news that the internet powerhouse paid $55 million in UK tax last year following sales worth some $5.5 billion to British customers
Reuters reports: "Google, which has been grilled twice in the past year by a UK parliamentary committee over its tax practices, had a UK tax bill of 35 million pounds [$55 million] in 2012, on sales of $5.5 billion to British customers, its accounts showed.
"The Internet search giant paid a tax rate of 2.6 percent on $8.1 billion in non-U.S. income in 2012, because it channelled almost all of its overseas profits to a subsidiary in Bermuda which levies no corporate income tax, the group's accounts show."
Google has been one of the companies at the centre of an international row over multinationals' tax planning, provoking criticism from politicians in several major countries.
Google's executive chairman Eric Schmidt previously denied there was anything unethical about their operations, and argued it was up to governments to create unambiguous laws and regulations and for businesses to abide by.
Defending the arrangement whereby most of Google's profits from its British operations are funneled through Ireland and the Netherlands to Bermuda — with the company paying an effective rate of less than one per cent — he said: "Virtually all of the American companies have tax structures like this.
"And there are analogous structures for European companies in America. But governments have a lot more power than we do. We have to follow the law and if the law changes we will absolutely follow it."
Read More About
Category: All, Business, technology