A bat, identified as a "Hoary Bat", was spotted sleeping in a tree in Sandys yesterday morning [Dec 1].
Dr David Wingate said this is the largest of four species of highly migratory bats of eastern north America which are migratory by virtue of their tree roosting — as opposed to cave hibernating habit — thus forcing them to fly south for the winter.
Dr Wingate said it during their migrations that they regularly get blown off course out to Bermuda in storms.
Photo by Mel Musson: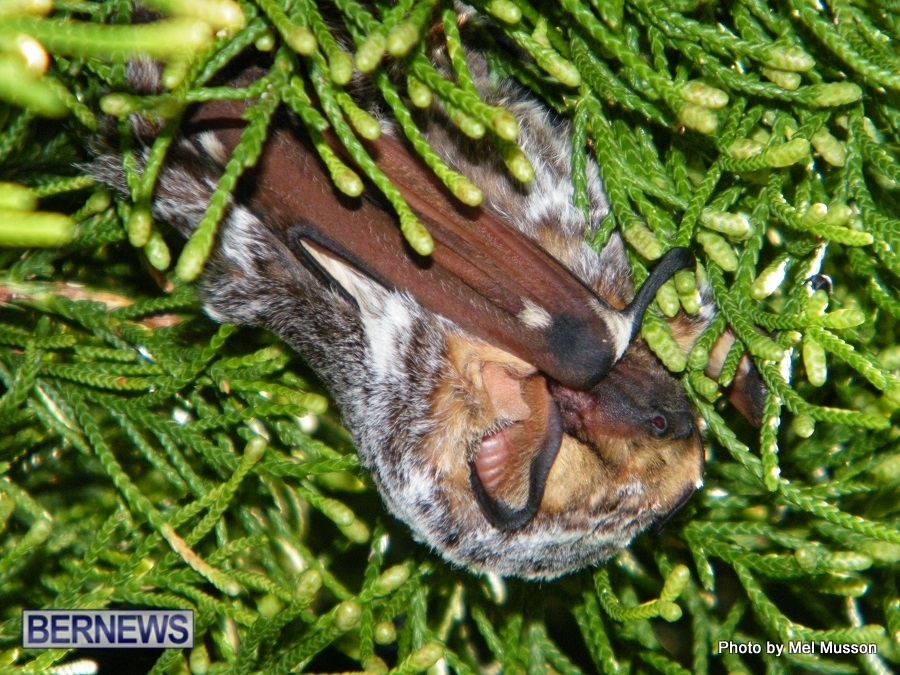 "All four species occur regularly in small numbers in both fall and spring and there are, in fact, records for every month of the year because they often try to winter over. They are best looked for at early dusk over open fields or marshes in sheltered inland valleys such as Devonshire Marsh," said Dr Wingate.
"A little known fact is that bats mate in the summer and give birth in early spring. Thus some of the bats that try to winter over in Bermuda arrive pregnant and actually give birth here, but owing to our small land area and windy winters that blow flying insects out to sea they rarely survive."
Read More About
Category: All, Environment, News