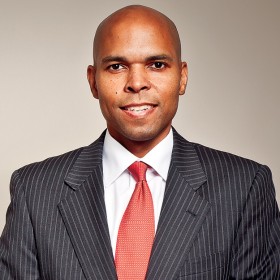 Minister of Tourism Development and Transport Shawn Crockwell today commented on his recent trip to Singapore to examine their gaming industry.
Minister Crockwell was joined by Attorney-General Mark Pettingill and a technical officer from the A-G's chambers.
On the way to Singapore the delegation stopped in London where they met with 2 Hare Court, leading law chambers with expertise in advice pertaining to legislative and regulatory structures of casino gaming jurisdictions.
Minister Crockwell said: "We had a valuable exchange concerning how detailed Bermuda's statutory regime should be taking into account our jurisdiction's size and how best to pursue casino industry development while safeguarding and augmenting Bermuda's reputation as a leading insurance/reinsurance destination."
Once in Singapore the delegation met with Stamford Law Corporation, another highly respected law firm which represented Stephen Wynn in his company's Request for Proposal process for Singapore.
During this meeting an appraisal was given as to the legal backdrop to the introduction of casino gaming to Singapore and the importance of doing our due diligence on prospective operators and the jurisdictions in which they operate to ensure there is compliance with best practice regulations.
The delegation also met with former General Counsel for Marina Bay Sands Pte Ltd. Lim Seok Hui.
Minister Crockwell said: "We discussed compliance matters between casino operators and regulatory bodies and the various challenges that both entities are confronted with. We were also given advice on a course of action to ensure a healthy and beneficial relationship between casino resort operators and Government.
"This meeting confirmed that we are on the right track with the Integrated Resort model for Bermuda. What is crucial is that we emphasize to prospective developers the importance of the other amenities like convention facilities, quality dining and entertainment. Casinos are the smallest component of an Integrated Resort."
The delegation met with Singapore Attorney General, Steven Chong Horng Sionc, S.C. and Chief Prosecutor Criminal Justice Division, Aedit Abdullah, S.C.
Minister Crockwell said: "The meeting was positive with invaluable information exchanged regarding legal issues pertaining to the gaming industry. An undertaking was also given to provide comprehensive information to the delegation regarding relevant legal statutes and judicial rulings".
They also met with Casino Operators including President and CEO of Marina Bay Sands, Ken Davie and Senior VP of Casino Operations, George Tanasijevich.
Minister Crockwell said: "Insight was provided as to the process to establish the casino resort industry in Singapore from the pre-RFP stage to the building and operation of the resort. This meeting highlighted the steps taken by the Singaporean Government and how they ensured the industry would be successful.
"Valuable advice was received as to what should be offered to prospective developers to ensure mutual success between them and Government. Additionally, the meeting again confirmed that Bermuda is on the right track with the Integrated Resort model and that it is crucial to emphasize to prospective developers the importance of amenities aside from the casino component.
"It was revealed to us that in the Marina Bay Sands' model the casinos account for less than three percent (3%) of the facilities' space. In that sense it is the smallest component of the casino Resort concept."
To assess the social impact of gaming, the delegation met with Ministry of Social and Family Development Permanent Secretary, Chan Heng Kee. An overview was provided as to the role of the Ministry in ensuring that gaming is conducted responsibly within Singapore and the challenges and successes encountered to date.
National Council on Problem Gaming (NCPG) Director Yognathan Ammayappan provided information regarding the successes achieved by the NCPG and ongoing challenges to date in combating issues of problem gaming. Casino Regulatory Authority (CRA) General Counsel, Tan Teck Wong and CRA Senior Assistant Director of the Inspection and Compliance Division, Benny Wong jointly offered insight into the complexities of the regulatory framework of the industry.
A meeting was also held with the Inland Revenue Authority of Singapore Manager Corporate Tax Division, Iris Lam and Senior Tax Officer, Yeak Wong Peng. At the meeting insight was offered as to the complexities of the taxing regime, the fees levied against the industry; and methods of collecting taxes and ensuring compliance with taxation measures.
Minister Crockwell stated "it is important to note that everyone we met with in Singapore has confirmed their willingness to assist with ongoing cooperation with Bermuda".
A final meeting was held with the special enforcement division of the Singapore police force responsible for gaming law violations [Casino Crime Investigation Branch]. They are willing to collaborate with Bermuda Police Service and to assist with specialized training to effectively police casino gaming.
Minister Crockwell said: "The fact finding trip to Singapore couldn't have gone any better. The information and insight provided was absolutely invaluable and will help ensure Bermuda avoids many of the mistakes made in other jurisdictions as we move forward with the Integrated Casino Resort model.
"During the next few weeks we will be hosting public meetings and disseminating information on gaming. I trust that when the public hear the details of what we are proposing, and our plans to mitigate the negative effects of gaming, they will support us as we seek to provide opportunities and jobs for Bermudians and revitalize our tourism industry."
Read More About