Today BELCO and the Bermuda Cricket Board [BCB] announced the 2014 BELCO Cup schedule. This year will see the top two teams from the 2013 season, St. David's and Southampton Rangers, seeded straight to the semi-finals on Saturday, 17 May.
The next eight teams will compete for the remaining semi-final spots starting Sunday, 4 May. The other teams include: Willow Cuts, Somerset Bridge, Cleveland, Devonshire Rec., St. George's, Western Stars, Bailey's Bay and Somerset.
Left to Right: Noel Woods, Somerset Bridge Captain, Del Hollis, St. David's Captain, Denton Williams, BELCO Chief Operating Officer, Nyon Steede, BCB 1st Vice President, Dion Stovell, Southampton Rangers Captain, Stephen Outerbridge, Bailey's Bay Captain and Dennis Williams, Devonshire Rec. Coach.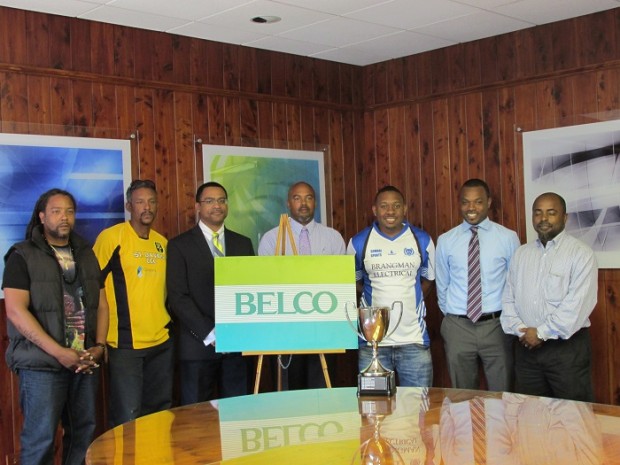 The new format is the brainchild of BELCO Chief Operating Officer, Denton Williams, who wanted to include more of the community in the event and make the format closer to international standards. The competition will continue to be a knock-out format with eight teams competing over two weekends to secure a semi-final berth against either St. David's or Southampton Rangers.
The semi-final matches will take place in Somerset and St. David's on Saturday with play beginning at 11a.m., admission is free. On Sunday, the winners of the semi-finals will compete for the 2014 BELCO Cup championship in St. David's at 11a.m [admission is $5.00 for adults, 18 or older].
Lloyd Fray, President of the BCB said, "I am looking forward to the stimulating expansion of this major competition. The addition of the extra teams has embraced more players and fans across the complete cricket community. I thank Denton and BELCO for their outstanding partnership with cricket and wish all the teams the best of luck in the 2014 BELCO Cup."
Denton Williams, BELCO Chief Operating Officer said, "I am very pleased with the new format that we are implementing for the 2014 season. This year's BELCO Cup should prove to be the best ever as we revert to coloured clothing and white cricket balls alongside having a record 10 teams vying for this prestigious trophy. We encourage fans to come out and support their teams and look forward to an exciting and successful BELCO Cup."
BCB's National Youth Academy will be the 2014 recipient of all entry fees and any additional donations that fans may wish to make. The National Youth Academy provides Bermuda's talented young cricket players with a comprehensive programme to develop their skills while also providing them with the tools they need to become well-rounded members of the community.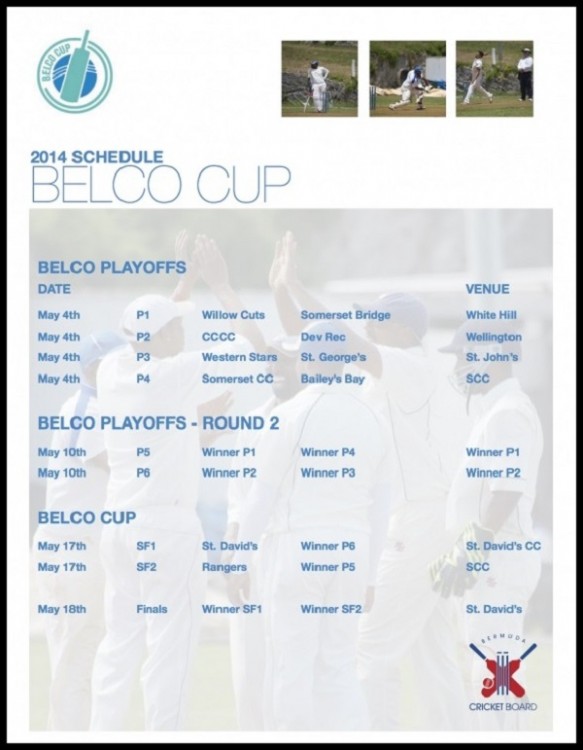 Read More About