Photographs recently captured in the Challenger Banks area offer a stark reminder of the perils that whales can face in the ocean, with the whale spotted harbouring a slash across its back that whale researcher Andrew Stevenson said appears to have been caused by the prop of a small boat, lopping off its dorsal fin.
Mr Stevenson said, "The North Atlantic humpback whale population is increasing rapidly thanks to the moratorium on whaling, but entanglements and ship/boat strikes are threatening humpbacks more than ever before."
The photo by Mr Stevenson shows the injured whale in the Challenger Banks area: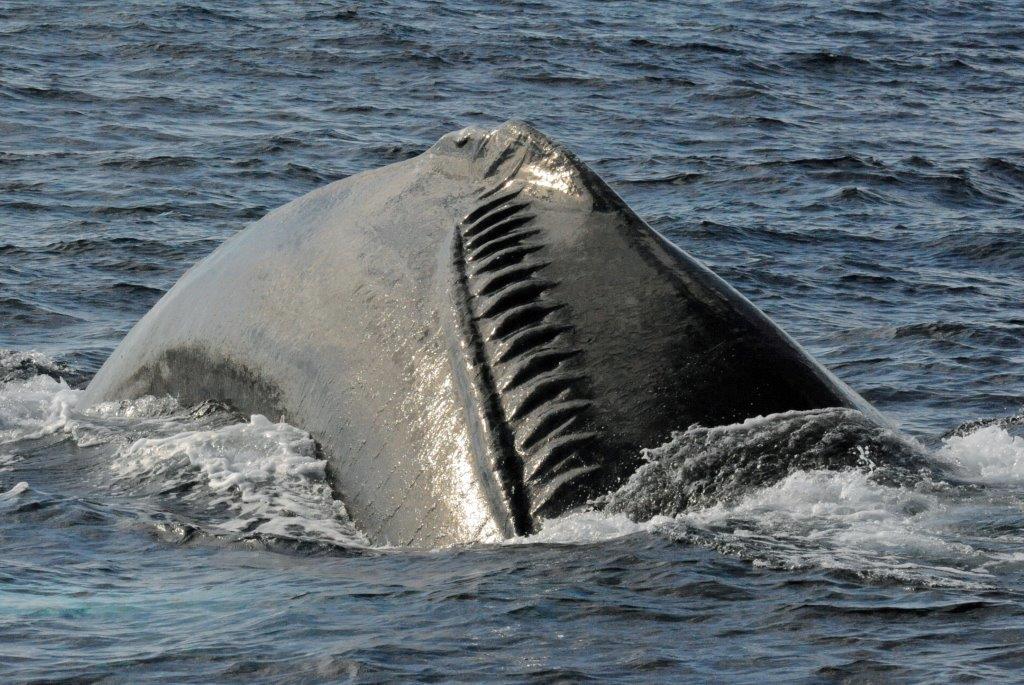 "Well over 65 percent of our humpbacks have entanglement scars or propeller scars on their bodies. Whales cannot always get out of the way of a ship or fast-approaching boat," Mr Stevenson explained.
"We have now identified over one thousand individual humpback whales in Bermuda waters in the last nine seasons. This year looks like it will be a bumper crop for whale IDs and we are aiming to identify over 200 this year alone."
The same whale showing an injury to the right side of the fluke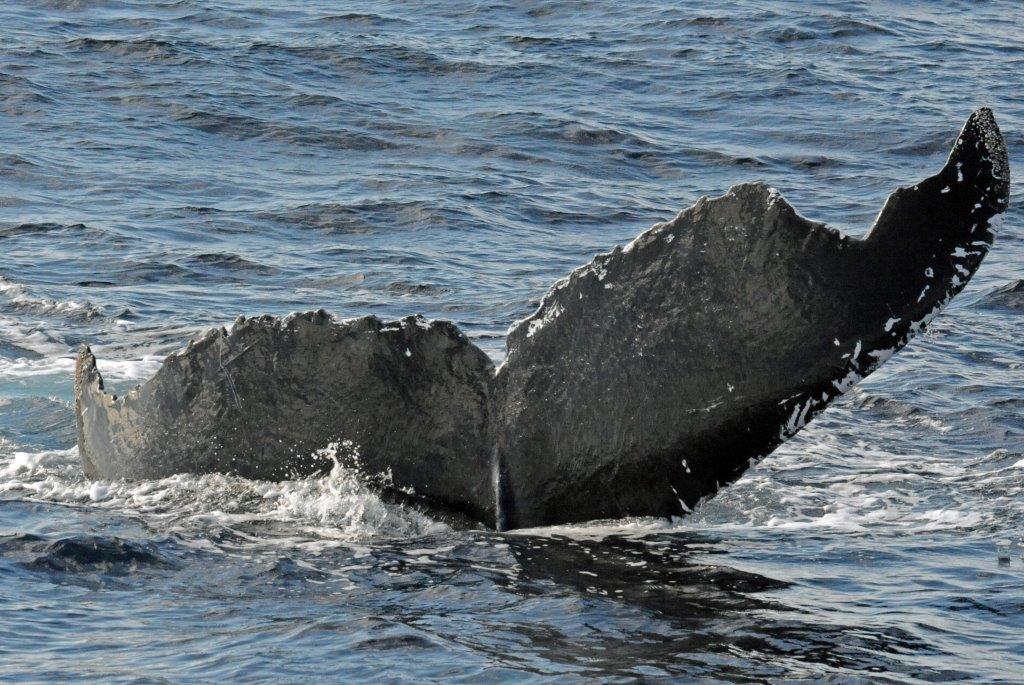 "This is one of the biggest, if not the biggest catalogue of humpback whale fluke IDs obtained in one place anywhere in the world and what makes it unique is that it has been done in the middle of the ocean.
"The fact that we have done this in only nine years is an indication that we have large numbers of whales passing through our waters as they migrate from their breeding grounds in the West Indies to their feeding grounds up north."
Read More About
Category: All, Environment, News