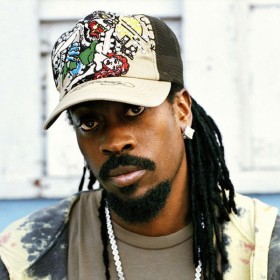 The SVR Organizing Committee said they would like to acknowledge the concerns over the recently publicized travel restrictions on reggae artist Beenie Man, saying they are "working assiduously" to get Beenie Man to Bermuda for their Cup Match event and are "very much prepared to present a stellar experience in the event that Beenie Man's restrictions prove insurmountable."
Last month the Jamaica Star reported, "Dancehall artiste Beenie Man who was booked to perform a Best of The Best recently in Miami was denied entry to the United States. According to the promoter of the event, Jabba, Beenie Man was paid his deposit, however, he called on the day of the event to say he was denied entry to the US."
The organisers of the event said, "The SVR Organizing Committee would like to acknowledge the concerns of many of our supporters regarding the recently publicized travel restrictions placed on our headline artist Beenie Man.
"Rest assured that we are working assiduously to get Beenie Man to Bermuda for our signature Cup Match event.
"Also, we are very much prepared to present a stellar experience in the event that Beenie Man's restrictions prove insurmountable for this summer.
"SVR is a celebration of all things Caribbean and spectacular; as such, we guarantee that the SVR experience will not be dampened in any way if Beenie Man is unable to travel to Bermuda.
"Finally, the focus this year is the Cloud Nine VIP, which will be even better than last year, and features an open bar and catered cuisine. If you've been to an SVR event in the past, expect that level of sheer delight and more!"
The Soca Versus Reggae Cup Match After Party will take place at Tiger Bay in St. George's on Friday, July 31st. For more information please see their website.
Read More About
Category: All, Entertainment, Music, News