Reggae star Gyptian arrived in Bermuda this evening [July 29], set to perform at the upcoming Soca vs Reggae event at Tiger Bay in St. George's on Friday, July 31st
Gyptian's biography on Facebook says, "Born Windel Beneto Edwards on October 25, 1983, Gyptian was raised in the rural King Weston district in the parish of St. Andrew by his Christian mother Pauline and his Rastafarian father, Basil.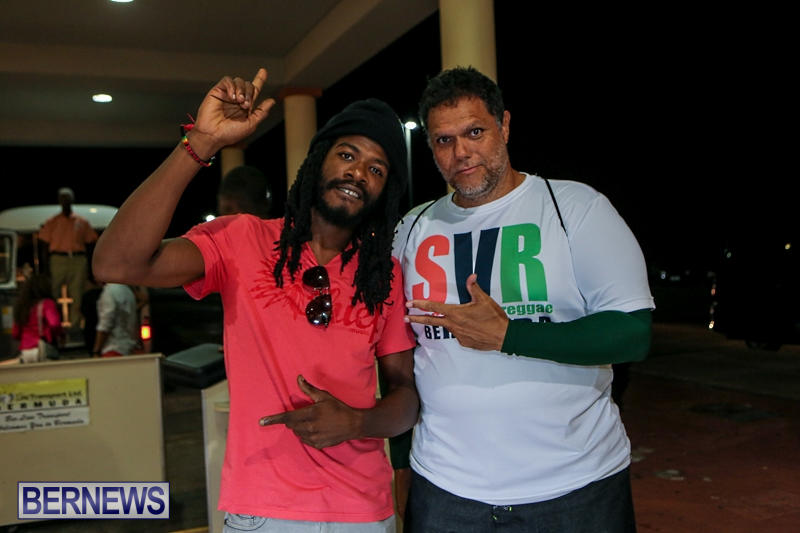 "Neither parent dictated their son's spiritual path but both encouraged his musical talent; thus Gyptian, who earned his nickname because he often wrapped shirts around his head in the style of an Egyptian pharaoh, sang at his mother's Sunday morning church services and at the Saturday night dances promoted by his father who owned the Sugar Stone sound system."
"It's all about putting spice in your life," notes Gyptian. "With music you can't just stick to one sound you have to pick and choose to satisfy the largest fan base and that's what I have done because right now it is all about advancing my career."
The July 31 event will see local sound system King Jyrus handle the DJ battle for the Reggae Team, while D'General, DJ Rusty G, and Giselle will team up to deliver the energy for Soca. The Soca Team will be led by international artists Shal Marshall and 5 Star Akil.
The Soca Versus Reggae Cup Match After Party will take place at Tiger Bay in St. George's on Friday, July 31st. For more information please see their website.
Read More About
Category: All, Entertainment, Music, News, Videos