A Brown Pelican — a rare visitor to Bermuda — has been spotted around the island for the past few weeks, having been seen in locations ranging from the west to the east, and even stopping by the Non-Mariners event to enjoy him/herself.
The bird was most recently spotted in Coot Pond, St. Georges, where it has apparently been making itself at home.
"Brown Pelicans are rare visitors to Bermuda," Bermuda Audubon Society President Andrew Dobson told Bernews. "This immature bird was first reported on 16 July when it came aboard the Atlantic Explorer research vessel off Bermuda.
"It has been seen in various locations in Bermuda since then, including sitting on a buoy in Mangrove Bay and preening itself during the Non-Mariners event!"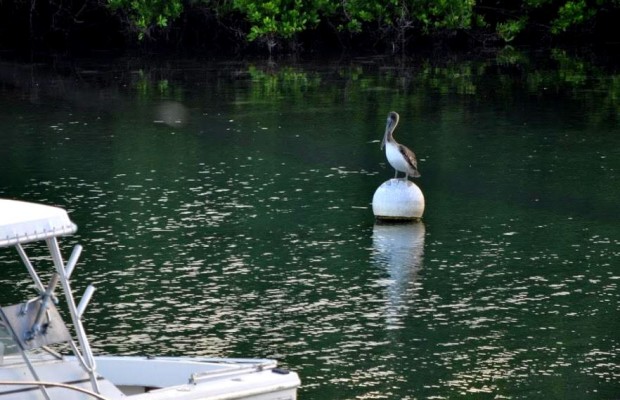 - Photo by Tammy Smith
Read More About
Category: All, Environment