The Centre on Philanthropy successfully hosted its seventh annual 'Give Back Games' beach-style Olympics on Horseshoe Bay on Tuesday [Sept 15] which saw over over $66,000 raised for various charities.
The event saw 11 leading international companies compete to raise money for 11 of their chosen local charities. It was a fun-filled day of team building for the companies who competed in games such as flipper and shark relays, blindfolded water relay, a sand sculpting competition and other games aimed at testing the competitors' athleticism.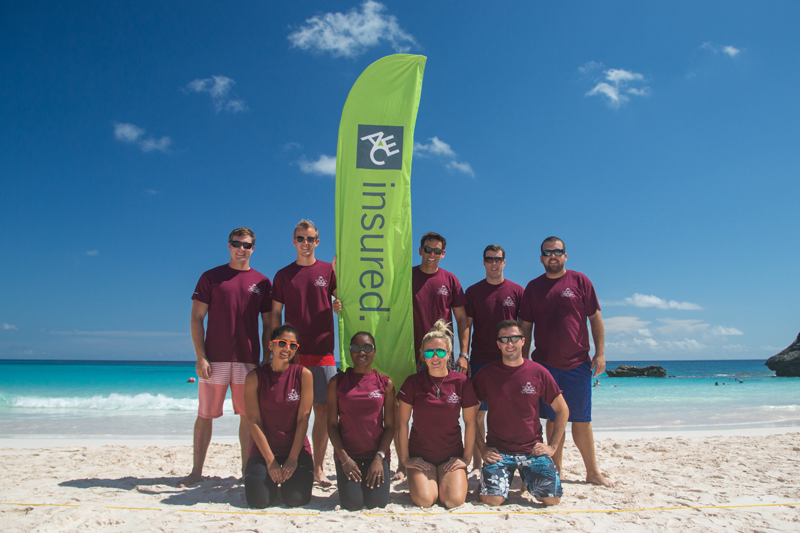 Ace Tempest Re won the day and $10,000 for their charity, Ocean Support Foundation, as they swept to the finish gaining the best scores over some eight games. Ace Tempest Re also won the Give Back Games Facebook Challenge, winning an extra 5 points towards their final score for the day and also an additional $500 for their charity.
At the end of the event, over $66,000 was shared between the teams for their charities: 2nd place saw Tokio Millennium Re win $9,000 for Bermuda Sloop Foundation and 3rd place for $8,000 was won by Guy Carpenter on behalf of Youth Net. All other companies were able to contribute $4,750 each to their chosen charities.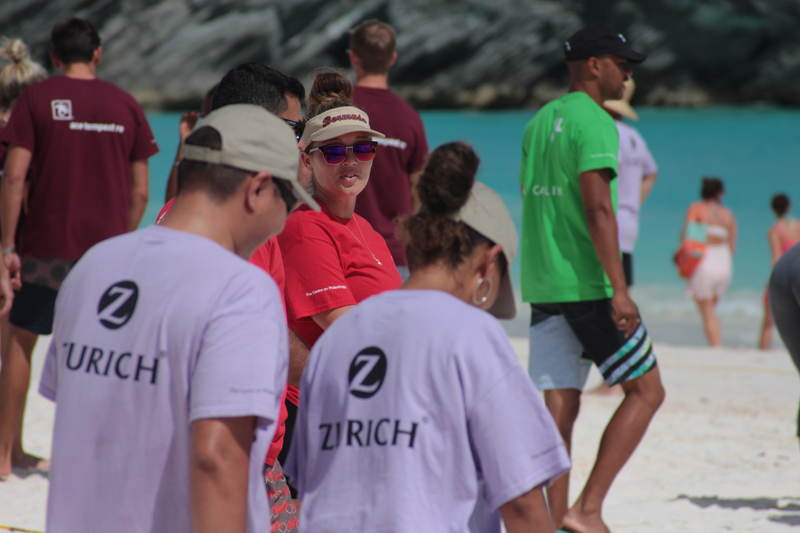 Other participating companies and charities included:
Company – Charity
Appleby -The Coalition for The Protection of Children
Arch Re – PALS Bermuda
Argo Re – Bermuda SPCA
Axis Specialty – Big Brothers Big Sisters
Valid us Holdings Ltd. – The Eliza Doolittle Society
Hamilton Re – BSMART Development Foundation
Partner Re – Bermuda SPCA
Zurich Bermuda – Action on Alzheimer's & Dementia
XL Catlin – Age Concern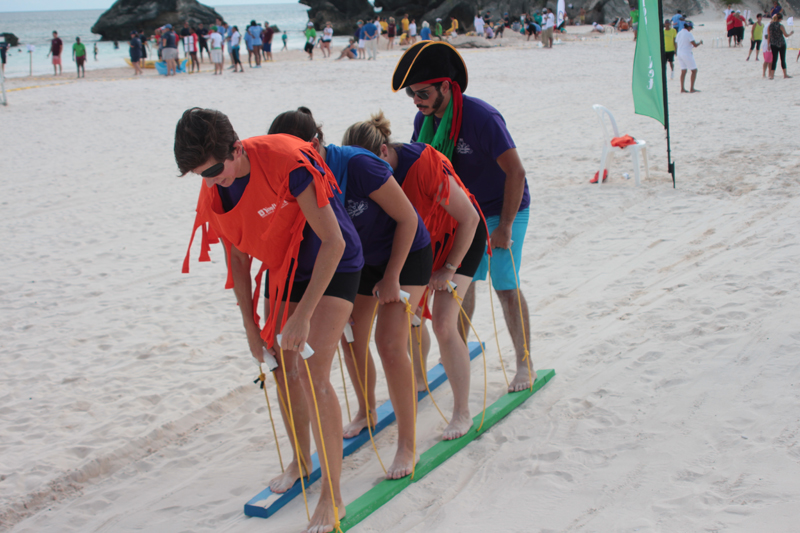 Jenice Germain [Team Leader], Volunteer Coordinator at The Centre on Philanthropy described the day's fun, 'We are delighted to have hosted our 7th annual fundraising event, especially when our charities are experiencing financial constraints and increased demand for services.
"Everyone was a winner and the nonprofit organizations and our volunteers did a fabulous job of facilitating the games. The day was a big hit with everyone involved!"
Read More About