The Board of Governors of the Berkeley Institute announced the introduction of a new honours programmes at its Prizegiving Ceremony recently.
Qualifying students will be awarded the Berkeley Institute Honours Certificate or the Berkeley Institute Advanced Honours Certificate upon achieving academic success in international standardized exams or the Bermuda College Dual Enrolment Program.
In order to earn The Berkeley Institute Honours Certificate graduates must attain A* – C grades in IGCSE exams in at least five subjects. The Berkeley Institute Advanced Honours Certificate requires graduates to pass two Advanced Placement examinations or complete a minimum of 26 credits in the Bermuda College Dual Enrolment programme.
The school said the Advanced Placement Programme [AP] at the School represents a significant collaboration between colleges, universities and secondary schools internationally and provides for the incorporation of an international standard for graduation from the Berkeley Institute.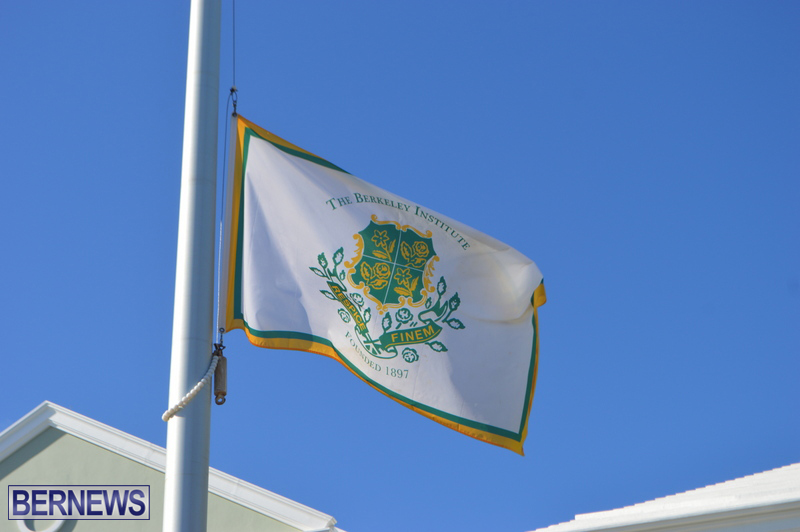 Chairman of The Berkeley Board of Governors Mr. Craig Bridgewater said, "The introduction of the Berkeley Institute Honours and Advanced Honours Certificates will help to recognise the achievements of our students in a sustainable way and also distinguish them in the eyes of employers, scholarship committees and the high performing colleges and universities.
"The opportunity to better position our students through the establishment of the new honours criteria was identified through strategic planning and consultation with key stakeholders."
Scott Pearman, chairman of the Board's Education and Programme Excellence Committee said, "The Berkeley Institute is committed to providing a number of pathways to academic success.
"As a comprehensive School these pathways must consider all skill levels and we are pleased with the recent programmatic emphasis on international exams or the attainment of Bermuda College credits which has been designed to promote direct entry and advanced standing in leading institutions of higher learning overseas for those that have the ability to attain it."
School Principal Dr. Phyllis Curtis-Tweed said, "The establishment of the new honours system is commensurate with the increased opportunities for higher academic achievement that have been implemented at The Berkeley Institute.
"It provides our graduates with the opportunity to have certification that appropriately documents and celebrates their accomplishments."

Read More About