The City of Hamilton said that "at the suggestion of the Bermuda Police Service" and "due to unforeseen circumstances," City Hall will be "closing at 4pm today for access by the general public."
The City also noted they have a "policy that does not allow for events of a political nature to be held at City Hall" and said they "regret the fact that one of its tenants was unaware of this policy."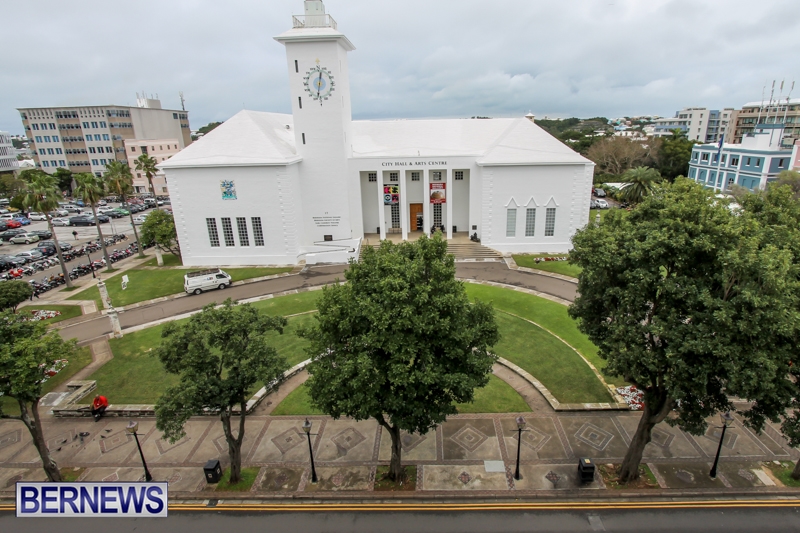 The statement from the City comes on the heels of a planned protest and presentation on the airport development, with both the protest and presentation set to be held at City Hall.
Minister of Finance Bob Richards is scheduled to be hosting a meeting at 5.30pm today at the Bermuda National Gallery at City Hall for OBA Members to hear "his presentation of the new terminal at the LF Wade International Airport."
In addition, the MOVE group has been calling for concerned residents to protest outside City Hall in advance of the meeting, saying "we want to appear vigilant that we oppose the redevelopment in numbers."
The statement from the City said, "At the suggestion of the Bermuda Police Service, the City of Hamilton is advising the public that due to unforeseen circumstances, City Hall will be closing at 4pm today for access by the general public.
"Access will be granted for attendees of a private event as well as for those rehearsing in the Earl Cameron Theatre.
"The City of Hamilton has a policy that does not allow for events of a political nature to be held at City Hall or on/in any other City-owned property.
"The City regrets the fact that one of its tenants was unaware of this policy. We have taken steps to ensure that they are fully informed.
"City Hall continues to adhere to said policy and looks forward to receiving its tenants' support moving forward."
Read More About