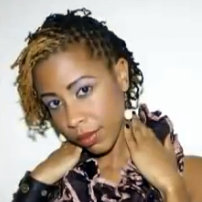 [A reflection on surviving a 2013 mass shooting in Kenya that left 67 people dead, written by Bermudian Joanne Ball Burgess]
Three years ago, I woke up ready to practice yoga and take part in my afternoon jazz dance class. It was an exciting day. I was invited to the set of a television show to make a guest celebrity appearance.
Hours later I would find myself hiding in a bathroom stall for 4 hours along with several other people, wondering whether or not this was the end of my life.
All of the points of those hours in Westgate have been recounted again and again in numerous interviews. One can Google them if they like. Some items that did not make it into the interviews that I think of every now and again that I'd like to share here:
1. Being close to death didn't make me nicer
As I walked into Westgate the female askari [guard] checked my bags and waved her [magic] wand over my head. I've always felt this to be a useless exercise for a number of reasons and rolled my eyes as this weak display of a security attempt took place.
Later on, while gunshots hailed outside the bathroom door, I heard painful wailing in the stall next to me. As I peered over the stall I recognized this same askari holding her wand over her head while crouching and shuddering.
"How is it that you were outside checking my bags with that wand and now here you are crouching and crying like a baby? You couldn't help anyone with that thing!" I shouted over the bathroom stall while standing on top of the toilet.
I was there because I was trying to see if I could crawl up into the bathroom ceiling to hide in case the terrorists came into the bathroom shooting. Nevertheless, I wasn't nicer than usual in this situation.
2. My children gave me inspiration
Crouching in a bathroom for four hours listening to raining bullets gives someone a lot of time to think. My thoughts swayed back and forth between huge courageous to thoughts of hopelessness. What gave me the energy to know that I had to survive was my children. The thought of not being around to raise my children or someone else raising my children was not a good picture in my head.
I knew that I had to get out of there somehow, for them. This was three years ago. I had no idea at that point that I would have another child who grasps for every moment in life like a magical moment. When I was envisioning my children to be able to get out of Westgate I had no idea that if I made it out, another little one would come into our family. Rainn is our miracle baby for more than one reason.
3. Interviews are a great distraction from trauma healing
My father is Bermudian and my mother is Canadian. I was born and raised in Bermuda and would visit my Canadian family every year. My Canadian heritage hails all the way back from freed enslaved Blacks who fought with the British, against the war for Independence and were given land in Canada as a reward.
Where they were given land was right on the doorstep of three First Nation Tribes. Needless to say, my family history is colourful. Literally.
So when the attack happened, Bermudian and Canadian newspapers wanted interviews from me. For about a week and a half, I recounted my ordeal like a well-rehearsed play. Each time feeling more and more detached from the actual happenings.
Then suddenly, everything came to a crashing halt. There were no more interviews. Other happenings in the world took precedence over those of us who had survived Westgate. It was time to face the reality of what really happened, which meant time for self-care and self-healing. It was time to remove the distractions so that I could begin to truly live again.
- Republished with permission from Joanne Ball Burgess

20 Most Recent Opinion Columns

Opinion columns reflect the views of the writer, and not those of Bernews Ltd. To submit an Opinion Column/Letter to the Editor, please email info@bernews.com. Bernews welcomes submissions, and while there are no length restrictions, all columns must be signed by the writer's real name.
-
Read More About