A major technological overhaul at Bermuda Broadcasting is greatly enhancing the station's radio output, the broadcaster said this evening,  explaining that decades-old analogue equipment has been replaced by an all-digital workflow that brings heightened clarity.
All the old radio boards and mics – along with miles of copper cabling – have been ripped out of the studios and productions booths and replaced with cutting edge gear, the BBC said.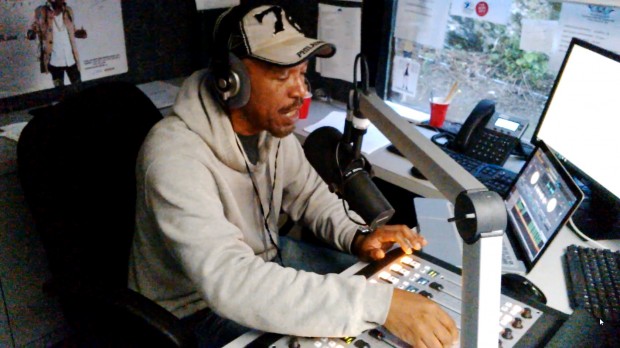 Patrick Singleton, Bermuda Broadcasting's CEO, said, "We have tossed out the old and brought in the new, to provide listeners with the highest quality sound.
"This is Phase One of our technical makeover, and next we'll focus on upgrading our television output and broadening the reach of our transmitters. We're changing and innovating to meet the needs of a 21st century audience."
"This is the way forward for Bermuda Broadcasting," Mr Singleton said, "and we encourage viewers to watch this space as we continue to roll out major improvements."
Keevil 'The Captain' Burgess, said of the new radio gear: "I love it. It's been a long time coming and in terms of quality, this is some beautiful equipment. I do at least two interviews a day and [now] the client is relaxed, they are able to come into the studio and be comfortable."
The company added that the "station's owner is making substantial investments to help transform the company and underscore its key role in Bermuda as a national broadcaster."

Read More About
Category: All, Business, technology