News that Bermuda's Youth America's Cup team qualified for the finals, Hospitals Auxiliary of Bermuda honoured Candy Stripers for their service, 19 teachers completed the two-year Bermuda Teacher Induction Programme, and Antoine Jackson was awarded the 2017 Deloitte Scholarship were all some of the positive news stories from the past week.
In additional good news, locals were honoured in the Queen's Birthday List,Lamont Marshall broke the 3000 steeplechase record, Bermuda's football team defeated Grenada 2-1, Bermuda's Davis Cup tennis team defeated Antigua, and Flora Duffy won the World Triathlon Leeds in the United Kingdom.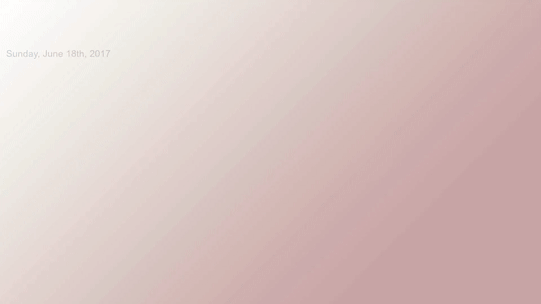 Other good news stories included the Bermuda Equestrian Federation holding its 2016/17 Championship Awards Ceremony, the Church Girl's Brigade celebrating their 25th anniversary, and musician Aalai Wolffe opening up about her musical journey.
We also posted various community photo galleries, including the netball summer league action, America's Cup Superyacht Regatta, BNAA National Championships, YAO baseball action, Youth America's Cup, Bermuda Heroes Weekend and more.
In an effort to highlight some of positive news happening in our community, we supplement our standard morning and evening email newsletters with a special Sunday "Good News" email newsletter edition, and also produce a highlight video and article which strictly focuses on the positive news about Bermuda and Bermudians from the past week.
You can sign up to have the free newsletter delivered via email here, and/or access the links below. In addition, for those who like positive news, please feel free to visit our sister site ForeverBermuda.com, which seeks to showcase the best of Bermuda as well as provide information and listings for visitor related services.
Links to some of the 'good news' from the past week are below:

Read More About