The Ministry of National Security announced senior promotions within the Department of Customs, with Mr. Richard Amos appointed as an Assistant Collector of Customs, and Ms. Melody Lightbourne appointed as a Principal Customs Officer.
The Minister of National Security Wayne Caines recently visited the Department of Customs' headquarters in Hamilton, where he formally congratulated Mr. Amos and Ms. Lightbourne on their achievement.
During the visit Minister Caines took the opportunity to thank Mr. Amos and Ms. Lightbourne for their service and dedication, and he stressed his "great appreciation for the important work that Customs does in border protection and safeguarding government revenues".
The photos below show Minister Caines with Assistant Collector of Customs Richard Amos, Principal Customs Officer Melody Lightbourne and the Collector of Customs Cindy Pearman.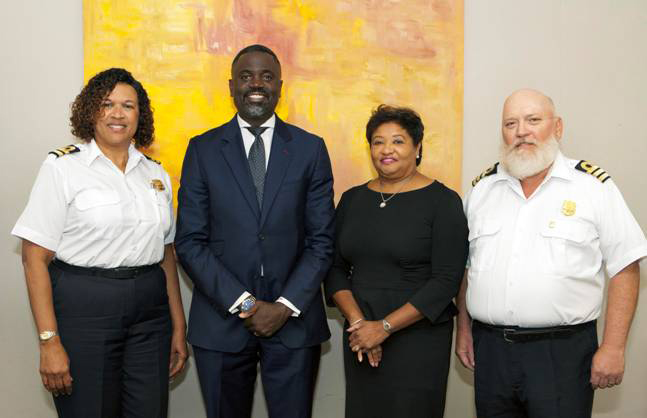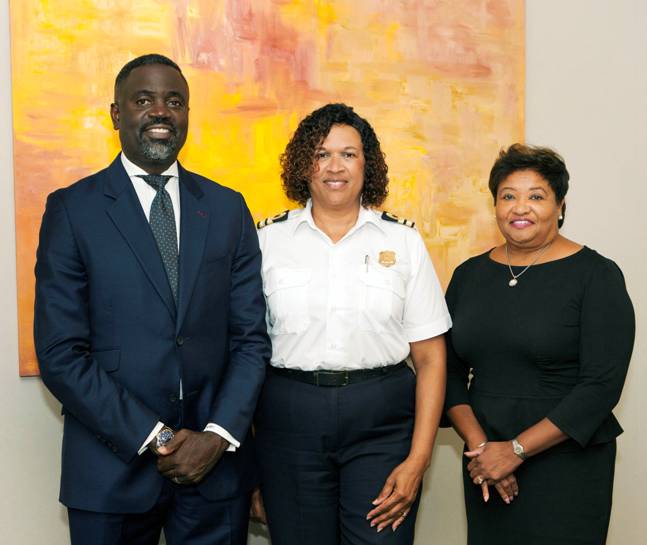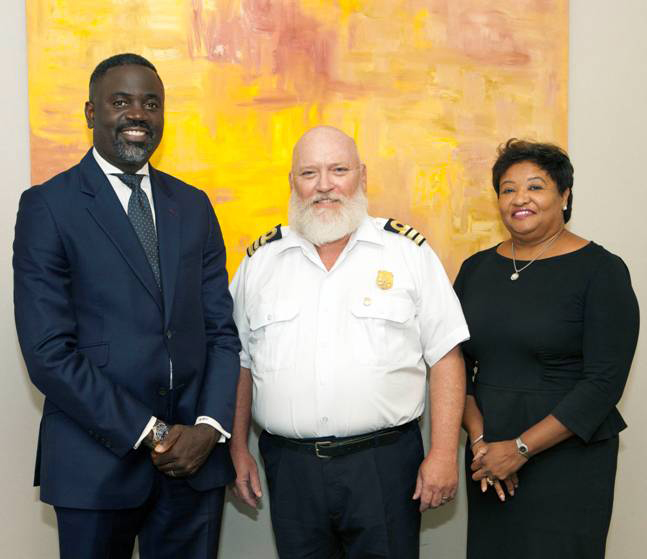 Read More About