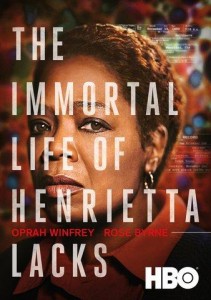 Youth Parliament Bermuda and their partners the Bermuda Principles Foundation Fund will be hosting their 2018 Ethics Debate on "policing medical research to safeguard patients" on Thursday, February 22 from 7.00pm to 8.30 at Fairmont Southampton.
A spokesperson said, "Bermuda Principles Impact on Splicing Conference [here]: In February 1996, Bermuda became a part of scientific history. At the International Strategy Meeting on Human Genome Sequencing, 50 scientists from the UK and USA selected the island as a neutral meeting location. Their goal? To negotiate the completion of The Human Genome Project.
"Between 1990 and 2003 numerous labs undertook a mission to sequence the complete human genome. With this extensive collaboration came uncertainty about the fate of the gene sequences once deduced. Would each lab obtain a patent on their sequenced gene and sell this for profit? Or would they all be made publicly available to advance scientific research?
"To the benefit of global society, these scientists held strong to the conviction that medical advancement should overrule financial gain. An agreement, entitled The Bermuda Principles, cemented the legacy of these values and all gene sequences were issued freely to the worldwide community.
"The impact of The Bermuda Principles on the pace and depth of scientific research has been under-appreciated. This pact has been pivotal to medical advancement and set a solid ethical precedent for future research.
"With the establishment of the Annual Bermuda Principles Impact on Splicing Conference, these principles continue to live on.
The Story of Henrietta Lacks [adapted from Johns Hopkins Medicine website]
"In 1951, a young mother of five named Henrietta Lacks visited The Johns Hopkins Hospital complaining of vaginal bleeding. Upon examination a large, malignant tumor was found on her cervix. At the time, The Johns Hopkins Hospital was one of only a few hospitals to treat poor African-Americans.
"Mrs. Lacks began undergoing radium treatments for her cervical cancer. This was the best medical treatment available at the time. A sample of her cells was sent to Dr. George Gey. For years, Dr. Gey, a prominent cancer and virus researcher, had been collecting cells from all patients who came to The Johns Hopkins Hospital with cervical cancer, but each sample quickly died. What he would soon discover was that Mrs. Lacks' cells were unlike any of the others he had ever seen: where other cells would die, Mrs. Lacks' cells doubled every 20 to 24 hours.
"These cells have been used to test the effects of radiation and poisons, to study the human genome, to learn more about how viruses work, and played a crucial role in the development of the polio vaccine. The only issue is that neither Henrietta Lacks nor her family gave consent for her cells to be used in research.
"The HBO film based on the book The Immortal Life of Henrietta Lacks will be viewed this Sunday, 18th February 2018 at the Liberty Theatre starting at 7:30pm. The cost is free to person's attending the Bermuda Principles Impact of Splicing 2nd Annual Conference and/or the Youth Parliament Ethics Debate; proof of conference ticket required. For all other persons the cost is $5.00 at the door.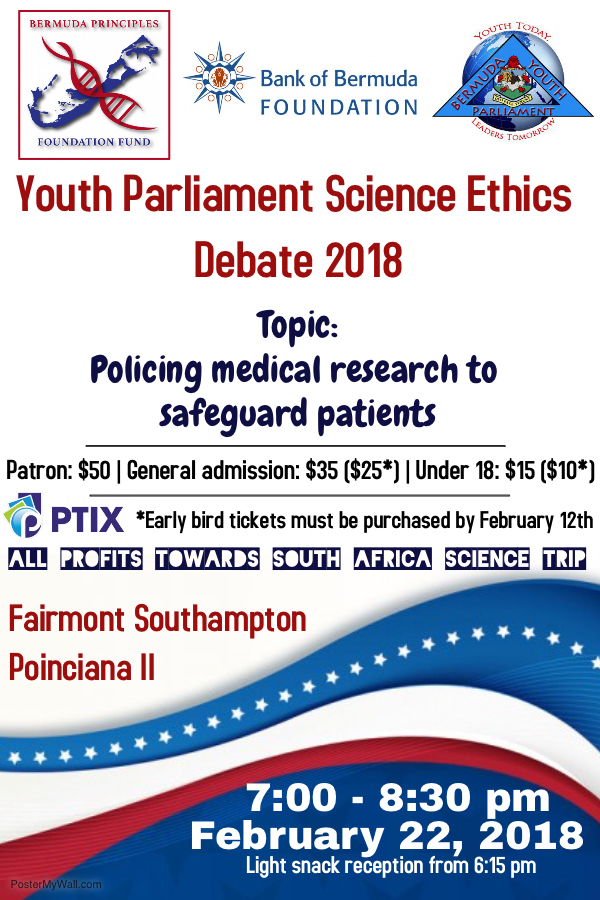 The Purpose of the Debate
"The ethical consideration taken in creating the Bermuda Principles can be directly contrasted in the story of Henrietta Lacks. In this case a decision was made to allow financial gain from a patients tissue without any consent. Highlighting the story of Henrietta Lacks during our conference is set to remind current researchers and the general public that it is indeed better to consider the ethics of our fellow mankind, rather than trying to make more money.
"This debate is also a fundraiser for the Bermuda Principles Foundation Fund's first international science trip to South Africa. This trip will take 5 of Bermuda's 16-18 year olds to Durban to partner with Mangosuthu University of Technology to offer science workshops to local school children on their winter break. All profits will go towards the air travel for the 5 students. The shortlisted students will be announced on the evening of the debate as well. Tickets can be purchased at: https://www.ptix.bm/Event/2815/2nd-Annual-Youth-Parliament-Sc
The Motion
"I ask this Honourable House through this motion herein, to consider the merits related to circumstances surrounding a patient who has:
1] Knowingly, through consent whether provided directly or through next of kin, submitted tissue samples for diagnosis as specified by medical experts, for analysis related to their ailments, and.
2] Who unknowingly and without consent, provided said tissue, which became material substance in medical research used for unrelated & other matters?
"Should any findings, emanating from the latter [2] i.e. medical research for which no prior consent and approval was sought, prove to be pertinent to and material in medical advances which result in profit and gains, [future and otherwise], for those persons / intuitions, should the patient and / or family, share in such?"
Debate Details
Location: Fairmont Southampton, Poinciana II
Date: Thursday, February 22nd, 2018
Time: 7:00pm to 8:30pm
Judges: Dennis J. R. Lister JP MP, Mrs. Leone Charles, Ms. Lisa Marshall, Ms. Kim Lightbourne, and Mr. Gladstone Thompson
Debaters: Youth Parliament Bermuda
Special Guest: Dr Daniel Ford, Johns Hopkins Medicine
"Dr. Daniel Ford is the director for the Institute for Clinical and Translational Research and the vice dean for clinical investigation at the Johns Hopkins School of Medicine. He is a leader in using the Internet for clinical research and works closely with Johns Hopkins personnel who develop e-IRB, an electronic process for submitting research proposals to the school of medicine's Institutional Review Board, which oversees requests to launch clinical studies. His research interests include ways to improve the treatment of chronic diseases through information technology. He also advocates treating human research subjects as partners, ensuring that they receive sufficient thanks for their commitment and willingness to contribute to scientific progress."
Read More About
Category: All