The west end was the hub of activity as Stevedoring Services staff worked to unload the Oleander as repaving work takes place at the City of Hamilton docks.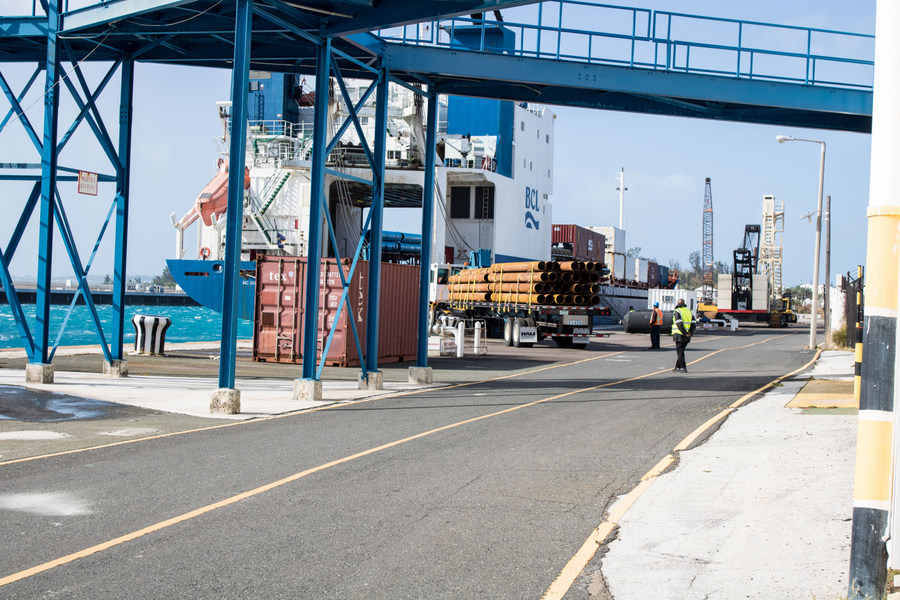 In a collaboration between WEDCO, Bermuda Container Lines and SSL, the west end port was prepared for the arrival of Bermuda Container Line's M.V. Oleander.
While Hamilton landlord, the Corporation of Hamilton works on restoring the City Docks' runways, over the weekend, the Stevedoring Services crew transported key equipment to the Royal Naval Dockyard.
A medium forklift was transported via flatbed, while a heavy lift forklift was driven to the Dockyard with a police escort. Additionally, a Terex Mobile crane was barged while two reach-stackers were loaded on the Oleander on Monday evening and moved to the temporary SSL base in Sandys parish and will allow the team to service truckers at the interim location.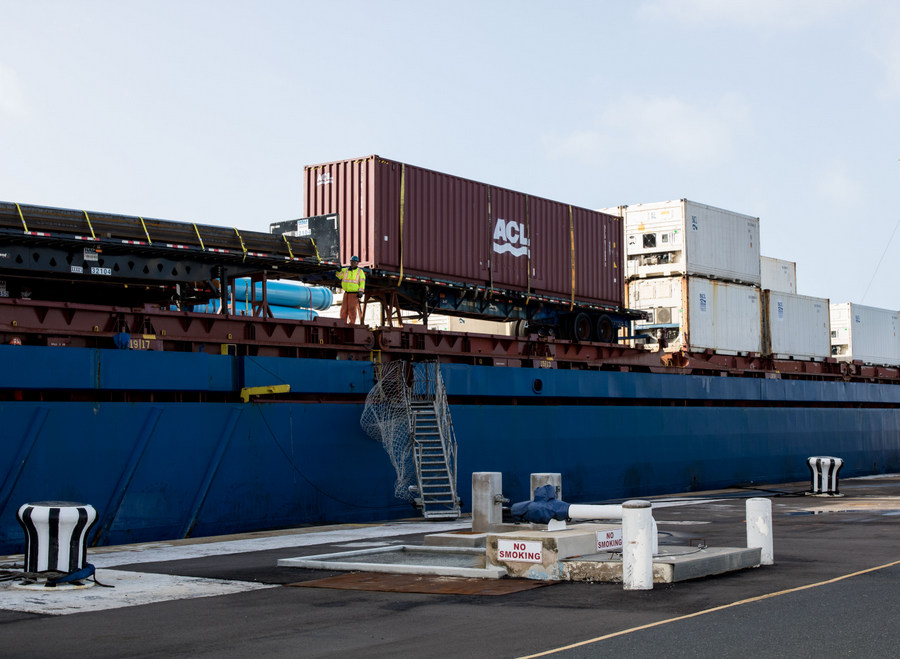 Stevedoring Services said, "The MV Bermuda Islander is set to arrive in Bermuda on Friday, March 16. Based on the accelerated work schedule, the runway surface of the City Dock should be cured and ready to safely accommodate the high volume, multi-tonne industrial traffic required to discharge the container ship at that time."
Warren Jones, CEO of Polaris Holding Company shared, "The hardworking staff of SSL are pleased to be able to deliver service to the people of Bermuda.
"Despite the major work to the docks in Hamilton, this will not be a normal week in terms of imports, but the ability to have this contingency allows for critical goods to get on-Island.
"We are grateful for the successful collaboration between the Bermuda Container Lines, the West End Development Corporation, truckers, HM Customs, security services, and ourselves in achieving a temporary solution.
"Bringing this to fruition also allows for us to document the steps and timeframe for the creation of a contingency port for Bermuda in any emergency where Hamilton would not be an option.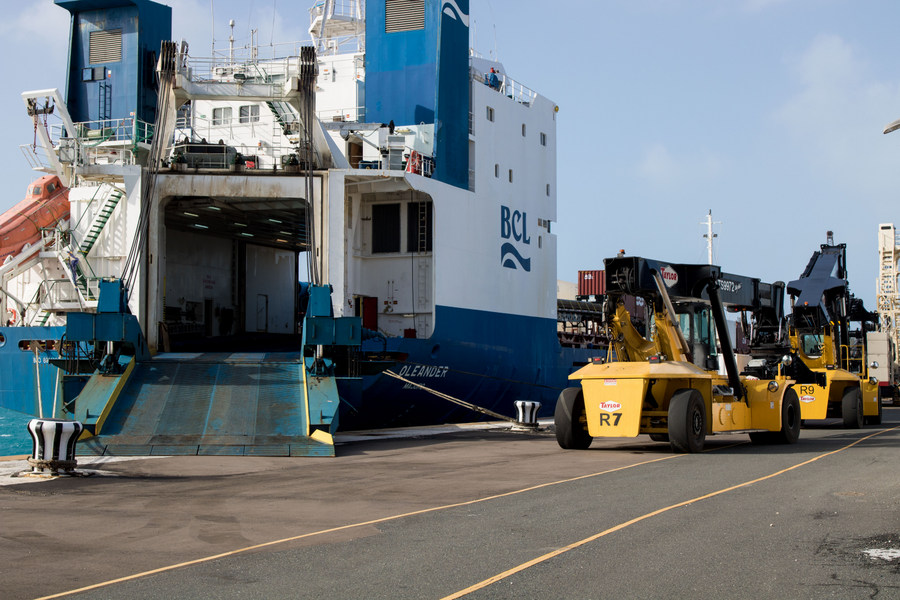 "This issue came about as a result of our health and safety concerns for our staff, a key pillar of our operational mandate in an industry that has been deemed among the most dangerous jobs in the world. We are pleased that the industry could come together on this issue to continue to quietly power Bermuda."
Read More About