[Written by Mikaela Ian Pearman]
After spending a wonderful morning with Chef Tim on our foodie field trip, we all returned later to Pink Beach Club for dinner.
When I arrived, it was a bit unorganized but a cold glass of rosé made it better. Finally the group was seated and served corn bread madeleines with a delicious honey butter.
Chef Chase, the resident chef for The Loren, came out and told us we would be dining on a farm to table, sea to plate menu, which I had been looking forward to all day. I loved that the menu was a secret.
The first course was a Wadson's Farm beet ravioli with Tucker's Goat Cheese and nasturtiums. The beet was the actual ravioli so there was no pasta involved. It was light and full of flavour . A sprinkle of course sea salt on top of each ravioli enhanced the taste.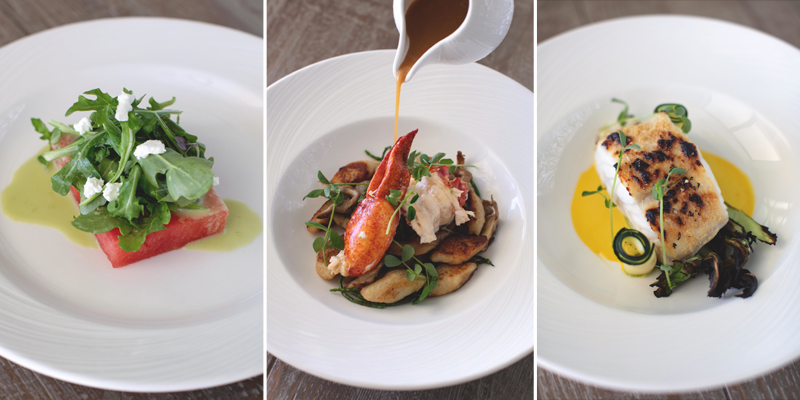 Next up was Melted Leeks with BermyFresh Shiitakes and lacy potatoes. Chef Tim and I had discussed this dish earlier in the day so I was excited to see it on the menu.
It was the perfect dish and the only negative is there wasn't enough! The leeks were creamy, the mushrooms were meaty and the potatoes provided a bit of crunch. I could've used some crusty bread to eat with this fantastic dish.
Our third course was one of the best things I've ever eaten – Lobster gnocchi with seaweed and lobster butter. The lobster was poached in a tarragon cream, which yielded an incredibly soft, flavor filled bite of lobster. The gnocchi was pillowy and cooked perfectly. I'm not a big lobster person but this dish was so decadent and incredible that I will go back just for this!
Our palette cleanser before dinner was a salad of compressed watermelon, pumpkin seeds, goat cheese, arugula and pumpkin oil. It was very refreshing and I loved the contrast from the light watermelon to the creamy goats cheese to the peppery greens.
Our main course was wonderful – Sourdough crusted rockfish with bok choy and saffron sauce. I've never had rockfish like this before and was pleasantly surprised. The fish was perfectly cooked and the bread added great texture.
Finally, for dessert we had chocolate chip cookies with mint chip ice cream. The cookies are made in house with a recipe from Chef Chase. They were thick and gooey, exactly how I like my cookies to be. The mint ice cream added a lightness to the dish and it just happens to be my favorite ice cream.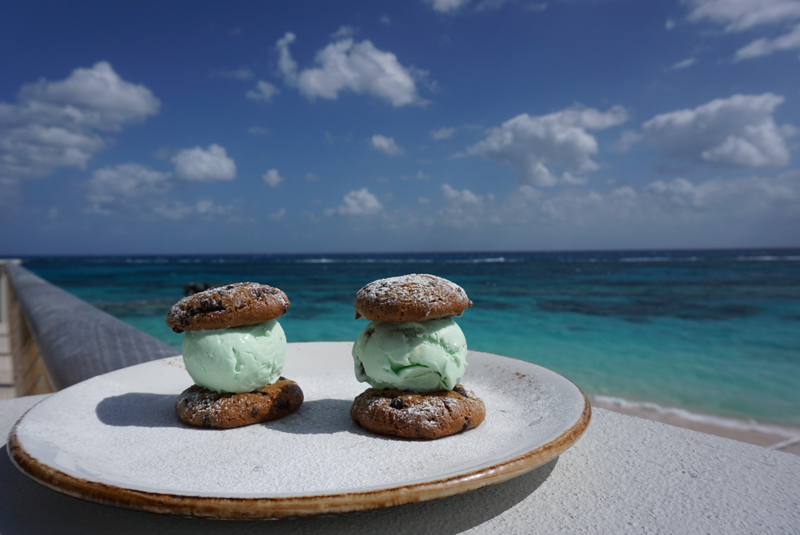 Everyone in our group thoroughly enjoyed the meal. The portions were the perfect size so I wasn't stuffed when I left.
In addition to the dinner, I enjoyed meeting Chef Tim and Chef Chase and learning about their mission for The Loren. Sustainability and seasonal cooking is so important and I hope more local restaurants follow suit.

Read More About
Category: All, Entertainment, News