Black Pony Gallery is showcasing new artwork by ABWilson with 'European Summer Colors,' a digital photography series of close-up images that "amplify color, texture, light and romantic details, capturing the essence of summer while providing a window into the author's mind."
The exclusive online exhibition is available to be viewed online.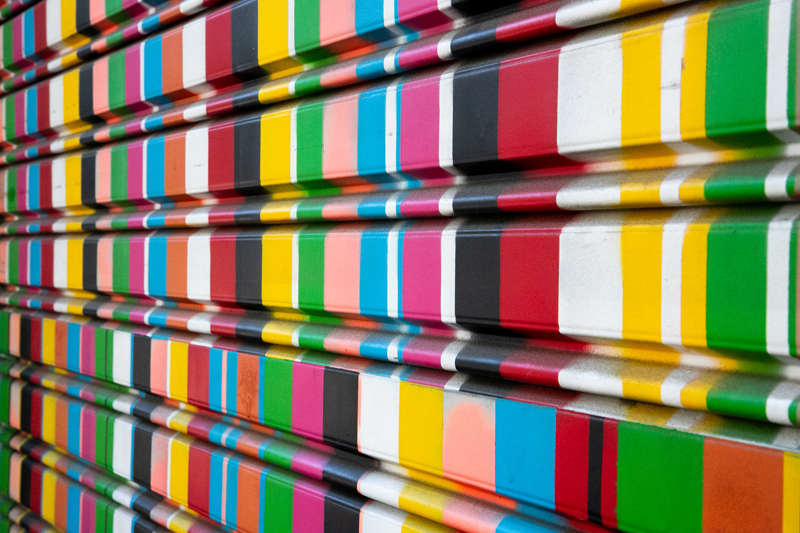 Below is a short Q&A between the artist and curator, Lisa Howie.
LH: Describe your relationship with photography. When did you get started?
ABW: "I've always loved photography. I think between my mother, who always had a camera, and my uncle, who traveled the world and brought back amazing images, I loved photography.
"Before I went off to college, my uncle gave me one of his old film cameras which I cherished for many years. I took a couple of photography classes in college and learned to develop black and white pictures.
"The digital era changed photography for me. In 2011, I purchased my first DSLR and haven't looked back."
LH: Beyond passion, what motivates your creative expression?
ABW: "It's hard to explain. I can see at an object and imagine how it will look through the lens. I see it in my mind first. Usually everyday things and then I look at the light on the object, what's behind it or in front, the shadows, reflections.
"All of this is evaluated in my mind and then I will work to capture the picture I saw. Sometimes that image doesn't come but when it does, I am super excited. I will then take the image from different angles and settings to make sure I have many options to select from. Then there are those images that are sheer luck.
"I set out to get one thing and another thing pops into the scene that I hadn't taken into consideration. I will then turn my attention to that light, shadow, object because it was waiting, asking to be captured."
LH: Which artist[s], what art spaces or places in the world have inspired you?
ABW: "I don't think I have a specific space or place that has inspired me. A few years ago, I did an online exercise.
"I had to sit in one spot in a room in my house for ten minutes, then I had five minutes to photograph what I saw. That was a defining exercise for me.
"It allowed me to look at things I see all day every day in a new way. like to bring that to all my photography. I can be in a basement, a supermarket, the souk in Morocco, an African market stall. I will look for the details. What is there to see that I didn't pay attention to before? I also love going into people's homes and looking around.
"I look at the light, I look for shapes, colors. Everyone has their own style. I want to zero in on that and highlight it. Help them see their space in a new and different way. If I'm in a new city, I will walk around with my camera and return the way I came.
"Approaching a street or walking an aisle from a different direction helps you to see that same space with new eyes."
LH: Has living in Bermuda informed your creative process?
ABW: "I get excited by the light in Bermuda. We have some incredible days with stunning light. Early in the morning. Late afternoon light. Stormy days. Bermuda is an incredibly beautiful place. The colors are pure.
"I look for the unexpected, the overlooked, the unusual, combined with great light makes for a productive photo session for me."
The full checklist of artwork in the exhibition follows below [PDF here]:

Read More About
Category: All, Entertainment