Long time educator Cathy Bassett has been encouraging young people in the Island's public school system to get involved in the Ag Show for more than 30 years.
Still going strong, Ms Bassett shares why the event is so important when it comes to preserving Bermuda's culture and about the pride she feels taking part.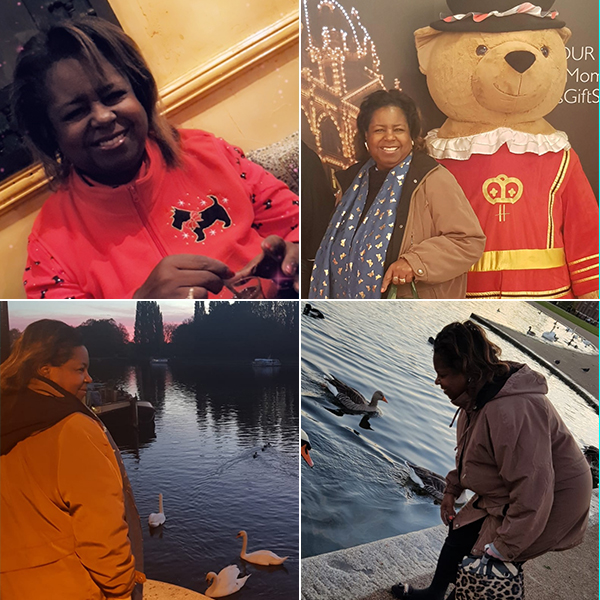 Q: What does the Ag Show mean to you personally?
A: The Ag Show means so much to me. My most delightful memory goes back to when my daughter Erica was in preschool. We spent a lot of time going on field trips and gathering foliage and tree bark in an effort to make a hat for the Ag Show using dry plant life. She drew what she envisioned, then we gathered and put together the hat. What a wonderful experience.
Then when it was time to attend the exhibition, I remember the special dress she picked out with frilly socks and her favorite shoes. We got there in time, entered the hat and were so surprised it won first prize! Erica was so amazed and proud she slept with that ribbon for almost a month!
Q: Why did you decide to take an active role helping other young people get their exhibits ready for the annual event?
A: I spent over three decades in Bermuda's public school system and thus took my drive and determination there. At Dellwood Primary, under Principal Vivlyn Cooper, I got my 28 students to enter several exhibits at five years old. We had parent meetings and Saturday sessions. Tons of prizes were won. Several parents decided to enter as well, many of whom I still see at the Ag Show after 30 years entering flowers, plants and food products with their grandchildren. Even Principal Cooper entered her flowers and always won first prize. She had been entering gladiolas for years.
After I moved on from Dellwood, I continued to take her the catalogs and she would enter the Ag Show and win. She has passed this on to her granddaughter, Amaya. One former student's mom named Sharon bumped into me at the herb section of the Ag Show last year and thanked me for inspiring her so many years ago. She is still entering for herself and her grandchildren, as her son Andrew is now a father. This has become a generational duty. My daughter Erica is now 34 years old. Although she lives and works in London she still calls me to ask what my class or I are entering in the annual event.
Q: What role will you play in the 2020 event?
A: My role is twofold this year – I hope to inspire others to enter the exhibits and work with schools to encourage and assist with their displays. I will also be giving talks in the next few weeks and helping coordinators at schools come up with easy ways to make the exhibiting process less tedious.
Q: What are the biggest challenges and rewards in taking part?
A: The challenges for schools are numerous – convincing parents to work with children at home to properly prepare, balancing instruction with preparing exhibits, filling out cards, preparation of exhibits and finding someone to carry the trays and boxes down to meet deadlines. You then have to pick the exhibits up on the Sunday and plan an Assembly's celebration to honour all who have participated, but it's all worth it.
The biggest reward is not the prizes won. It's the joy and pride one experiences when they discover the exhibit they entered made the show. It's also about the fun one has planning, preparing and walking through the crowds to enjoy and admire the wonderful exhibits which represents hours of hard work.
Q: What would you say to encourage residents to take part and get involved in 2020?
A: My advice to residents is this – the Ag Show is a part of our culture and heritage. It gives everyone- rich and poor- the opportunity to showcase a plant, vegetable, chicken or goat, baked good or recycled critter. It allows one to be creative, develop skills, meet other exhibitors and even de-stress [yes, it is therapeutic!].
I applaud the Ag Show Volunteer Committee for its vision, commitment to promoting Bermuda culture and fortitude. I also salute the major sponsors of this event – for their generosity in allowing seniors and children to enter free of charge to enjoy three days of fun, discovery and beauty.
The 2020 Ag Show will take place on Thursday, April 23 to Saturday, April 25 at the Botanical Gardens. For more information, visit www.bermudaexhibition.com.

Read More About
Category: All, Entertainment, News