[Written by Mikaela Ian Pearman]
When was the last time you had really amazing pastries and baked goods? If you can't answer the question then it's been far too long!
The good news is decadent treats are available whenever you want to indulge at The Duchess at the Hamilton Princess. The pastry shop and gelateria originally opened in March, but was forced to close due to the global pandemic. It reopened last month and trust me when I say that it's worth a visit.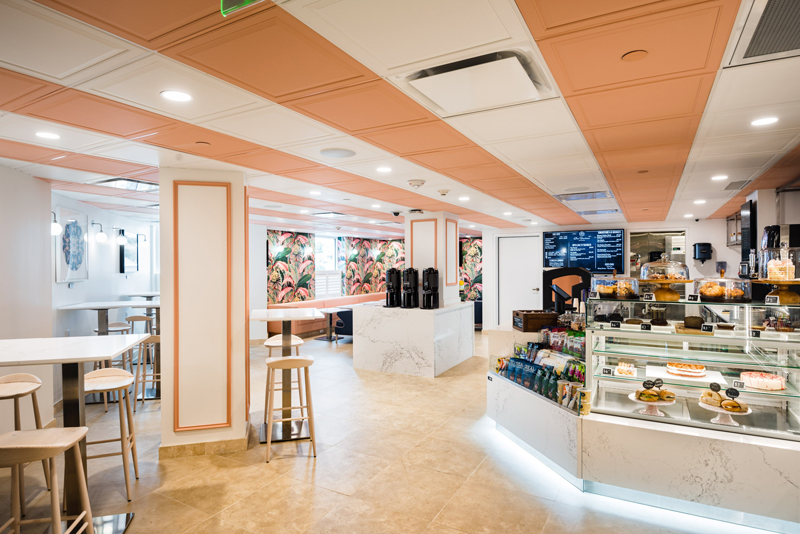 Pastry chef JJ makes incredible cakes, cookies, pastries, and gelato that are worth breaking any and every diet you may be on. He makes the decadent treats with the highest quality ingredients he can source and takes the times to ensure each item hits the spot.
My family and I enjoyed delicious Halloween cookies and cupcakes, perfect for this weekend, along with a decadent but light chocolate caramel cake, an incredibly rich chocolate cake with Guinness and Bailey's, and the house favorite: The Duchess, a funfetti cake with divine strawberry buttercream.
We also sampled this month's special offer: pumpkin pie eclairs which tasted like the best pumpkin pie I've ever had. I also got to sample some mint chip gelato, which was super creamy and light.
The Guinness cake and funfetti cake were clear favourites, as was the mint chocolate chip gelato.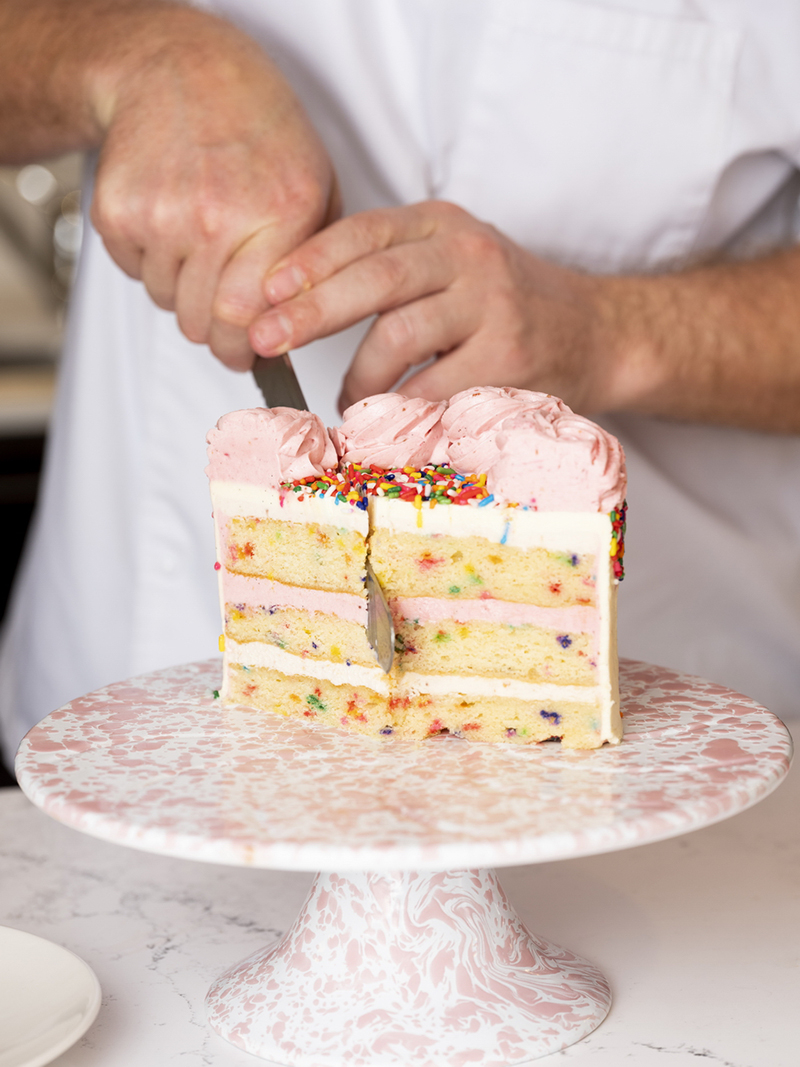 There is also a full coffee and milkshake menu, sandwiches, snacks, and cold drinks available. And the décor is super Instagrammable – pink, palm trees, and chic.
Overall, I can't say enough good things about The Duchess. Everything, including the gelato, is made in-house and honestly, you can taste it. Grab your kids and take them there to enjoy a sweet filled afternoon [don't blame me for their sugar high afterwards]. If you don't have kids, go with anyone who loves sweets. I promise you will love it.
The Duchess also offers whole cakes for sale in a variety of flavours for birthdays and other celebrations. If you are looking for an incredible cake made from scratch with high quality ingredients, definitely check them out.

Read More About
Category: All, Entertainment, News