News that Omar Dill, Malik Robinson and Oral Barnett completed training to become qualified air traffic controllers, Jessica Lewis raced to a very impressive fourth place finish in the 100m finals at the Paralympics, L&G Re announced that Nisha Smith is the 2021 recipient of the ABIC Education Award, while internship opportunities were provided to Tyler Kelly and Victoria Lindsay were all some of the positive news stories from the past week.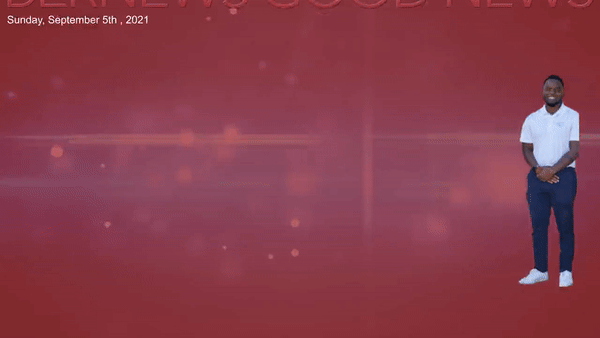 In additional good news, Nahki Wells scored four times for Bristol U23, Kane Crichlow scored in a Watford U23 win, the St. David's Warriors won the Smith's Parish Council Clubs Championship, Alay Burgess Rocker, Callahj Simons and Riley Darrell won the Emancipation Youth Creativity Competition, Dominique Brown captured seven titles in the Kaizen Open Martial Arts Championships, and Edmund Gibbons Limited donated $400,000 to local causes.
We also posted various community photo galleries, including sailing, flag football action, the Gladys Raynor Memorial sailing race, the Future Leaders Community Day, the Eastern County Cup, and more.
In an effort to highlight some of positive news happening in our community, we supplement our standard morning and evening email newsletters with a special Sunday "Good News" email newsletter edition, and also produce a highlight video and article which strictly focuses on the positive news about Bermuda and Bermudians from the past week. You can sign up to have the free newsletter delivered via email here, and/or access the links below.
For more positive coverage, you can also visit other websites in the Bernews Network; ForeverBermuda.com showcases uplifting Bermuda news and the tourism genre, BermudaCovers.com offers free Bermuda themed Facebook covers and phone wallpapers; and you can view over 200 'Good News' summary videos spanning back to 2017 here on Bernews.TV.
Links to some of the 'good news' from the past week are below:

Read More About