Big Brothers Big Sisters of Bermuda's Girl Power Program is launching a book club and the first book on the agenda is Assemble the Tribe: Believe in Your Value. Find Belonging. Be Different, written by Bermudian author and leadership strategist, Leah JM Dean.
Thanks to a generous donation from KPMG in Bermuda, BBBS was able to secure 50 copies of Assemble the Tribe for their Girl Power Book Club set to start in January.
Little Sister Teizh Hall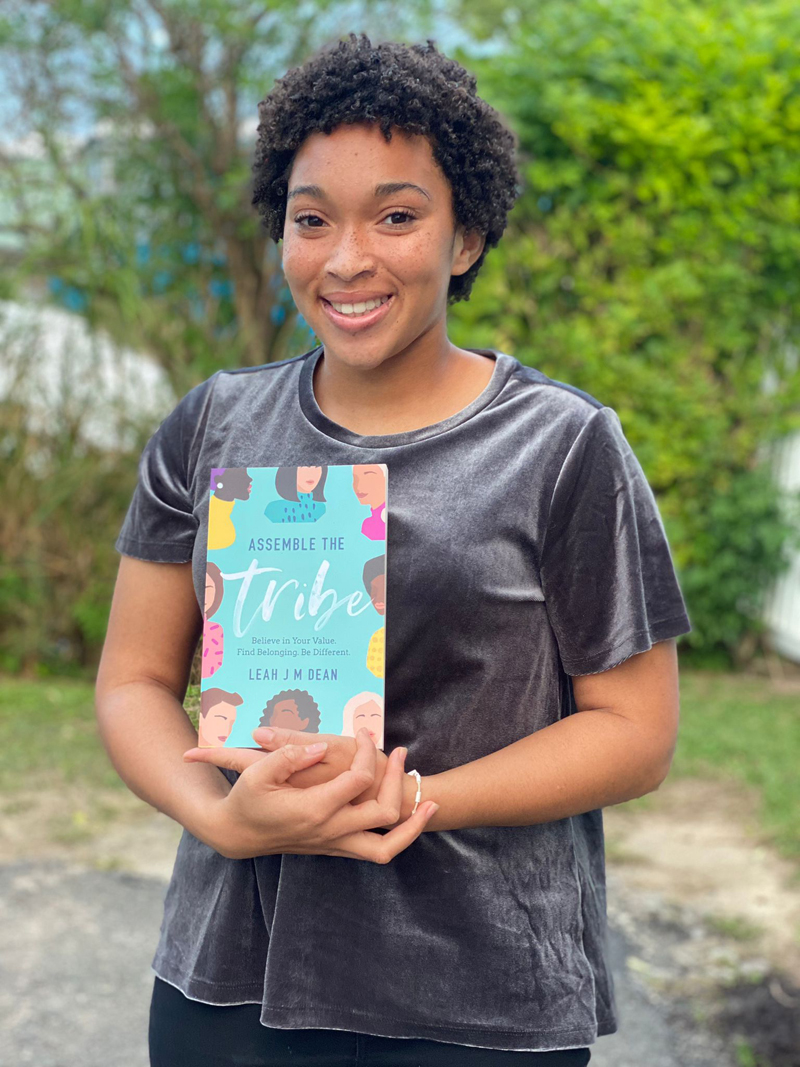 Steve Woodward, Managing Director and Chair of the Corporate Citizenship Committee of KPMG in Bermuda, said, "We are thrilled to be a part of the Program and help Big Brothers Big Sisters of Bermuda.
"Delivering a positive impact through education and support of Bermuda's youth is a priority for us. Being able to provide access to Assemble the Tribe at such an important time of a young woman's life means a lot to us. We are grateful for the opportunity."
Patrina O'Connor-Paynter, Managing Director of BBBS, said, "We are very thankful and excited that KPMG donated these powerful books for our young ladies. A lot of our girls have expressed the issues they are facing with their peers, which has often left them feeling rejected and hurt. We believe this book will be a great tool in helping them to build and navigate relationships with each other."
After reading the book herself, Mrs. O'Connor-Paynter felt it was something that the girls group could read together and include Big Sisters. The BBBS Girl Power Program has the specific purpose of supporting female littles and is focused on developing life skills for girls through group mentoring.
It provides a safe place for girls to explore their world, have new experiences and develop positive relationships with peers and adults. It looks to positively shape the lives of girls by helping them build a positive self-image. It includes sessions designed to instill in the girls the tools to develop strategies and to learn values like responsibility, integrity, accountability, mission, and honour.
Author Leah Dean said, "In my work and research, I have found that the quality of our relationships greatly influences our overall health and wellbeing. I believe that if we think differently about how we build our connections, especially at a young age, we can redefine the relationship story for the next generation of women. In doing so we will create a healthier, more connected generation of future leaders and that's something to be excited about."

Read More About
Category: All, Entertainment, News