[Written by Dale Butler]
Situated in the late Dr. Charles A. Smith complex on Court Street, Hamilton's Juice 'n' Beans Cafe was formerly located on Front Street, Hamilton, and reopened in its present location in November 2016.
Dr. Smith overcame many insurmountable obstacles in order to open his own practice. He was "a founding member of the Alpha Phi Alpha Fraternity, a ring doctor for local boxing matches and an entrepreneur." Occupying a ground-level spot, this takeout food service was ahead of its time, offering vegan and gluten-free food a long time before it was popular. Now that it too has met the challenge, the community has another great option when it comes to meal selection.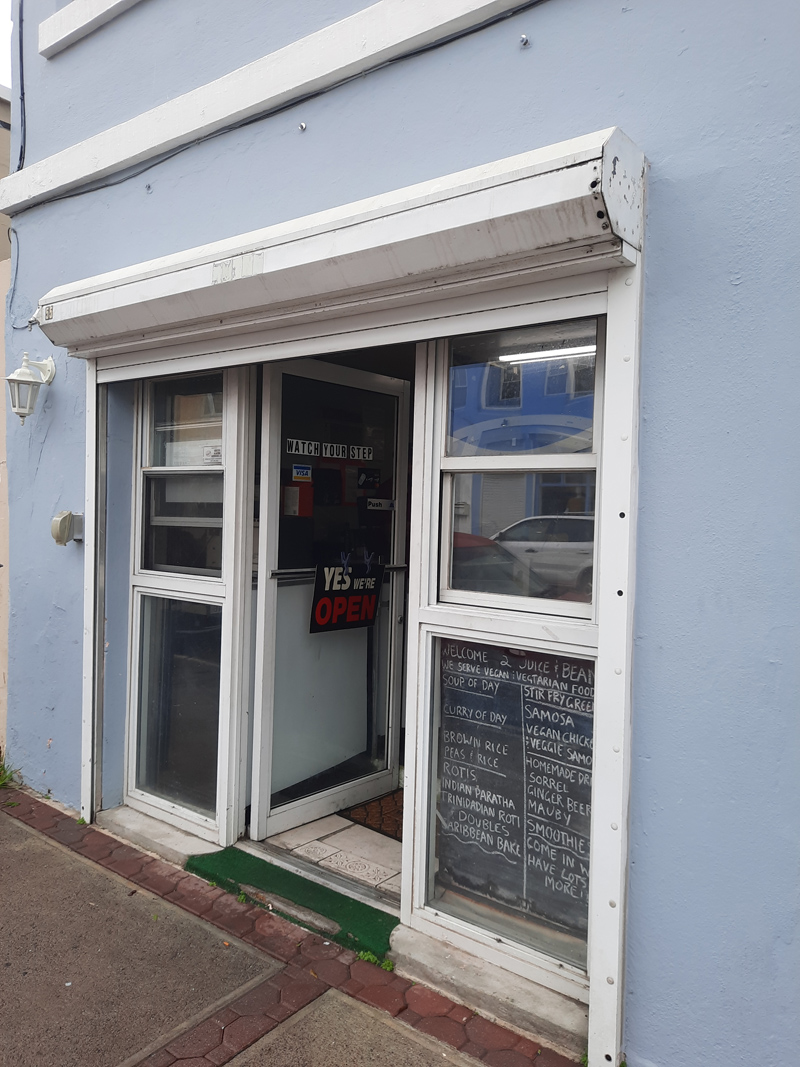 Believe it or not, around 2004 I spent some four weeks in Dimona, Israel with Rodney Smith visiting Brother Ottie Simmons, Jr. and that's where I first experienced vegan cuisine. After a difficult week I was fully adjusted and longed for similar food when I left. As an Adventist, Mr. Smith was very familiar with it and felt right at home.
Daily soups at Juice 'n' Beans Cafe are made with fresh ingredients and I enjoyed the hot portion of kale and spinach which I purchased. Also offered are red bean, pumpkin and green split pea soups, which are freshly made daily.
The most popular dishes with locals are doubles – two pastries with chickpeas, mango chutney and a touch of hot sauce. The ever popular roti caught my attention, and it was delicious and very filling. Vegetarian or with chicken or beef, it is also popular. If you're looking for quinoa [high-fiber and high-protein grain rice], sweet potato, roasted eggplant, cauliflower and vegetable curry, they are ready to serve you.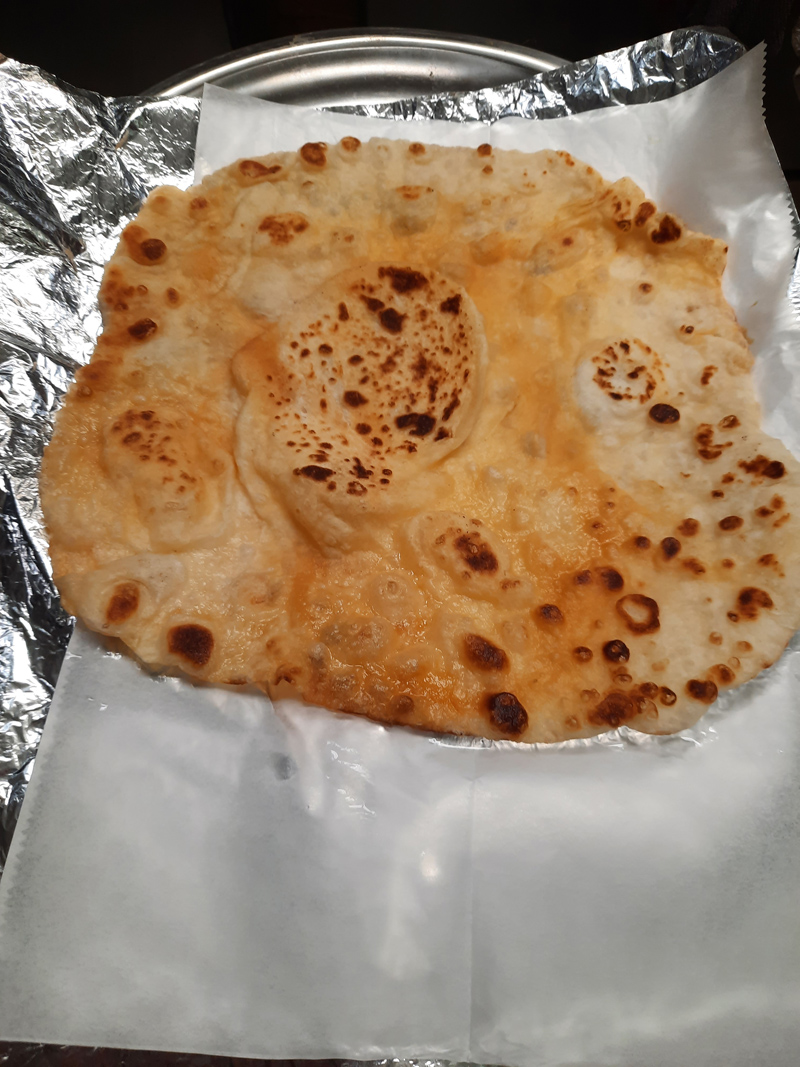 Returning next year will be smoothies – Banana Nut Blast, Chocolate Frosty and Chocolate Skinny Mint, to name but a few. In the New Year Chef "P" also hopes to introduce chili tacos and nachos with vegan ingredients. He is very knowledgeable about veganism and has introduced stir fried vegetables, stir fried greens, chickpea, brown rice and coconut rice.
He brought his experience to this establishment via Coral Beach & Tennis Club, Mid Ocean Club and Harrington Hundreds Grocery Store. Overseas he worked in Singapore. As a result, he has extensive knowledge about veganism. Unsure about anything, do not hesitate to ask him because he loves to share. Pickup or delivery catering is available and delivery services he hopes will be on board soon.
Open Monday to Saturday from 12.00pm to 5.00pm. He can be reached at 292-6454.
PS: "Veganism is a philosophy and way of living which seeks to exclude—as far as is possible and practicable—all forms of exploitation of, and cruelty to, animals for food, clothing or any other purpose; and by extension, promotes the development and use of animal-free alternatives for the benefit of animals, humans and the environment. In dietary terms it denotes the practice of dispensing with all products derived wholly or partly from animals." [The Vegan Society]
- Dale Butler is a former educator and Minister of Culture who also writes Music Reviews for Bernews.

Read More About
Category: All, Business, Entertainment, News