News that Bermuda is celebrating Mother's Day, an art fundraiser raised $250,000 for WindReach, Irena Ashton was named Nurse of the Year, Jahzuena Bradshaw-Douglas received All-KCAC honors, and Hamilton Princess donated $4,000 to Women's Resource Centre were all some of the positive news stories from the past week.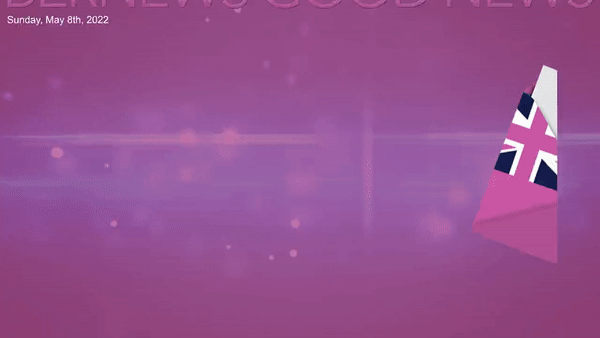 In additional good news, Government presented $25,000 to Jah-Nhai Perinchief, Conor White finished crit series with 4th place finish, Elan Daley swam three personal best times in Canada, Kiwon Waldron set a world record in harness pony racing, and Ajani Burchall scored .
Other good news stories included Butterfield Bank promoting Michael Schrum & Craig Bridgewater; Chloe Baron, Jawonday Smith, Jahkera Tucker, Kandrea Romaine, Tajshana Tucker, & Kerilynn Pacheco being recognized as Raleigh Volunteers of Year and the National Museum of Bermuda honoured in Fast Company's Awards.
We also posted various community photo galleries, including coverage of the BZS welcomes YCS participants, superyachts visiting, the BF&M No Limits Sailing Programme, the Daniel Literary awards presentation, BNA Nurse of the Year, Francis Patton Mini Ag Show and the Top 10 Bernews "Photo of Day".
In an effort to highlight some of positive news happening in our community, we supplement our standard morning and evening email newsletters with a special Sunday "Good News" email newsletter edition, and also produce a highlight video and article which strictly focuses on the positive news about Bermuda and Bermudians from the past week. You can sign up to have the free newsletter delivered via email here, and/or access the links below.
For more positive coverage, you can also visit other websites in the Bernews Network; ForeverBermuda.com showcases uplifting Bermuda news and the tourism genre, BermudaCovers.com offers free Bermuda themed Facebook covers and phone wallpapers; and you can view over 200 'Good News' summary videos spanning back to 2017 here on Bernews.TV.
Links to some of the 'good news' from the past week are below:

Read More About