[Written by Dale Butler]
Danji Productions, led by Wendell "Shine" Hayward, should be commended for taking the risk to bring in a one act solo musical featuring Bermudian Wanda Ray Willis on the weekend of September 9 to 11 at the beautiful Athene Theatre at the Bermuda College.
Wanda, a well-known Bermudian singer, could easily have passed as Dorothy's double based on looks, the sound of her voice, her body language, and mannerisms. In so many areas, she captured the African-American actress, singer, and dancer.
Wanda deserves a medal for researching so many aspects of Dorothy's life and then writing a detailed script that was overwhelming and not boring.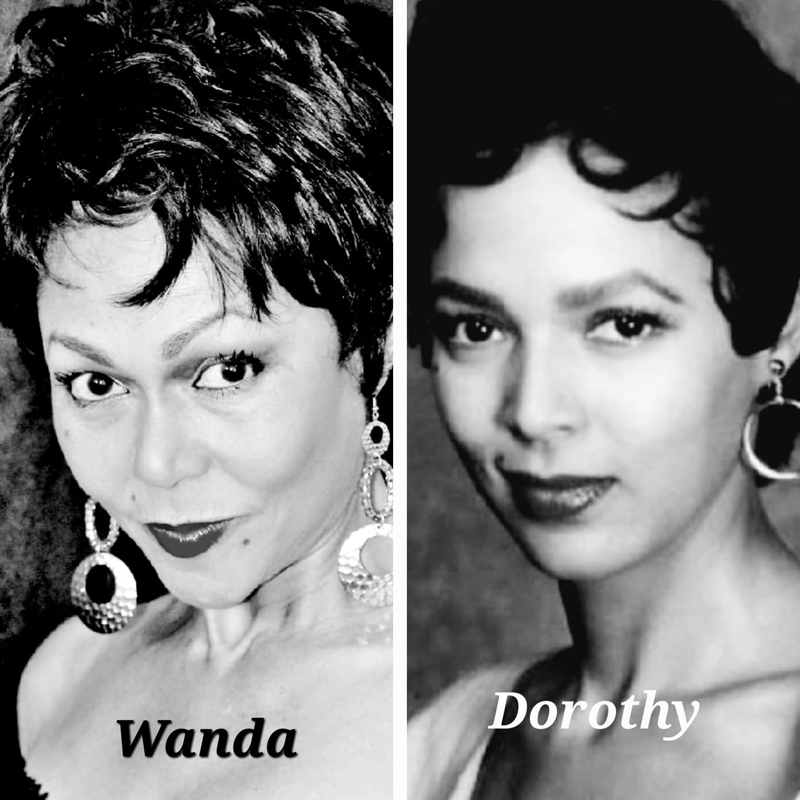 Dorothy Jean Dandridge [Nov. 9, 1922 - Sept. 8, 1965] was an African-American known by Bermudians through her films shown at Bermuda's New Opera House, Playhouse and Sandys Theatre when Black Bermudians were eager to find films with positive Black characters like her and rising stars like Eartha Kitt, Lena Horne, and Leslie Uggams, who were laying the foundation for others to come and destroy the racist walls of exclusion which were being challenged at a snail's pace.
At Dorothy's peak, London reporter Thomas Wiseman described her by saying, "usually described in meteorological terms – as heat wave or a typhoon or forked lightning. She is said to sizzle and smoulder, to scorch and sometimes to ignite."
Wanda gave a sterling and flawless performance that highlighted the lightning and the fires Dorothy had to endure. Her research reminded many in the audience of Dorothy's triumphs and trials and educated those finding out about her for the first time. This musical was performed in timeline fashion highlighting her societal and industry achievements. The taped music used for performances was prepared by pianist/accompanists CB Cal Bezemer, former pianist of Al Jarreau and Herb Jeffries, the legendary HB Barnum, and Marvin B King.
We were introduced to a variety of aspects of Dorothy's love life, lack of knowledge about sex on her wedding night, sexual exploitation, divorce, business exploitation, problems with the IRS, the love she had for her brain-damaged daughter, breaking the cold racial barriers at major hotels and night clubs, meeting and impressing Bing Cosby, Martin Luther King, Harold Nicholas [first husband] – an outstanding Black dancer with his brother Fayard, movie contracts with the first nomination for a Black person to receive an Oscar – the film Carmen Jones. [It was won by Grace Kelly for her performance in The Country Girl].
These life etches and so much more were packed into a non-stop entertaining and educational evening for an enthusiastic Bermuda audience after Wanda had accomplished 44 well-attended shows in California and appearances in Los Angeles. As a result, Bermudians gave her a well deserved standing ovation.
Locals were enthralled with the songs Wanda had personally written to honour Dorothy and the changing moods and pertinent detail made it obvious that Dorothy was a giant ahead of her time who was able to do so much in 42 years. Her death was described by a Los Angeles pathology institute as an accidental overdose of the antidepressant imipramine. The Los Angeles County Coroner's Office, however, concluded that she died of a fat embolism resulting from a right foot fracture sustained five days previously. She was cremated and her ashes interred in the Freedom Mausoleum at Forest Lawn Memorial Park.
To this day, many international female stars emulate and sing Dorothy's praise. Our own Wanda Ray Willis has kept Dorothy's Bermuda link alive with a very memorable portrait of such a significant star.
For additional information about Wanda Ray Willis, see her website. And you are the first readers to know that on what would have been Dorothy's 100th birthday in November, Danji Productions and Wanda are planning a 100th posthumous birthday celebration, with a return to Bermuda of "Walking In Dorothy Dandridge's Shoes" [Her Final New Beginning].
- Dale Butler is the Professor of local music and also writes culinary reviews for Bernews
Read More About
Category: All, Entertainment, Music, News