[Written by Don Burgess]
It may be Valentine's Day, but a community group has no love for the high food prices in Bermuda.
One and a Half Bags started their protest by the MarketPlace in Hamilton today, but that will not be the last store the group will be at to express concern about food prices.
Protest signs included "The Lord Giveth, merchants taketh away," and "Greed destroys the need, sharing meets the need."
Organizer Fern Wade told Bernews that grocery prices have risen so high that it is harder and harder for people to purchase enough groceries to feed themselves. She said, "Greed is taking food from the poor and keeping it from the rich."
She added thousands of residents have asked about which food items should be regularly discounted. "It's too much of us versus them when it should be we. I have to eat; you have to eat."
Ms. Wade stressed this was not about the MarketPlace in particular but all supermarkets.
One and a Half Bags plans to be at the SuperMart on Front Street Wednesday from 9 am to 4 pm before attending the Heron Bay MarketPlace on Thursday and Modern Mart in Paget on Friday. Next week's protests are scheduled from Monday through Friday at Somerset MarketPlace [Mon], the Shopping Centre [Tue], the Shelly Bay MarketPlace [Wed], Lindo's Devonshire [Thu], and Miles market [Fri].
The name of One and a Half Bags comes from Ms. Wade. "I buy food for my mother, and she can only get a half a bag; she can't afford more than half a bag. So that's where the name came from."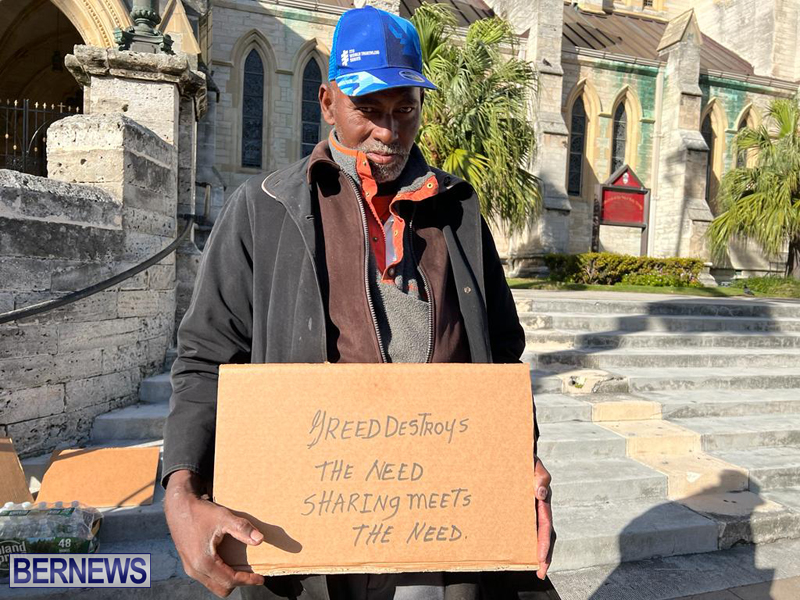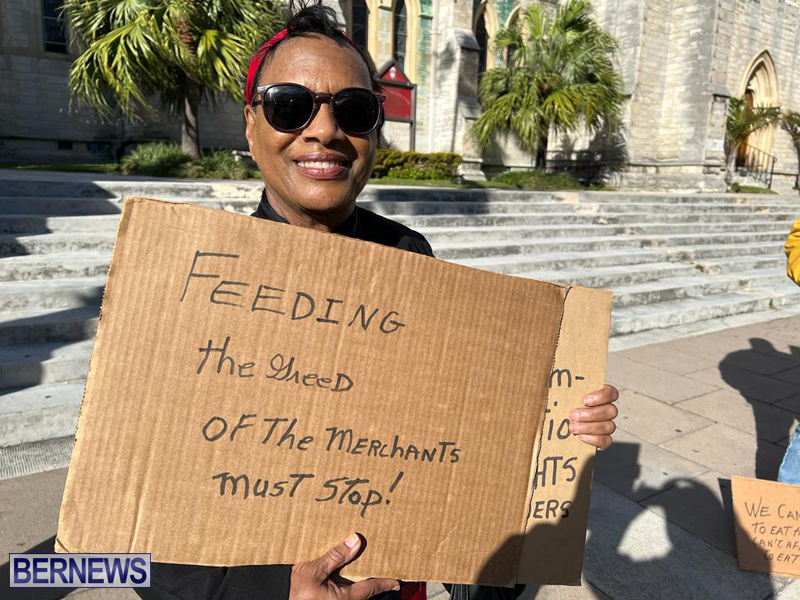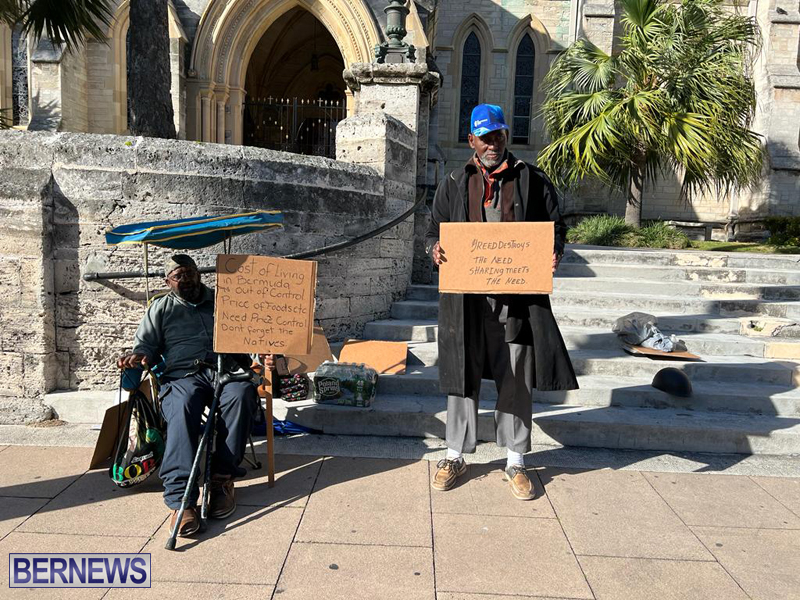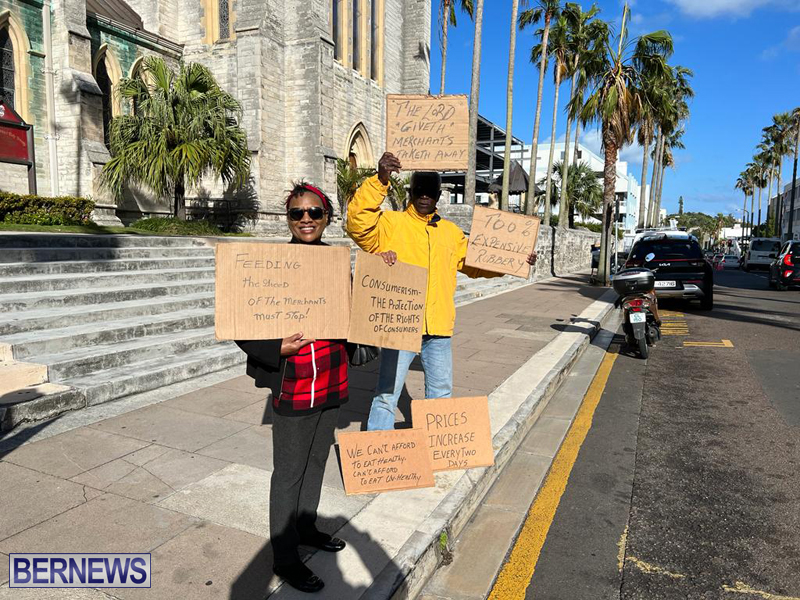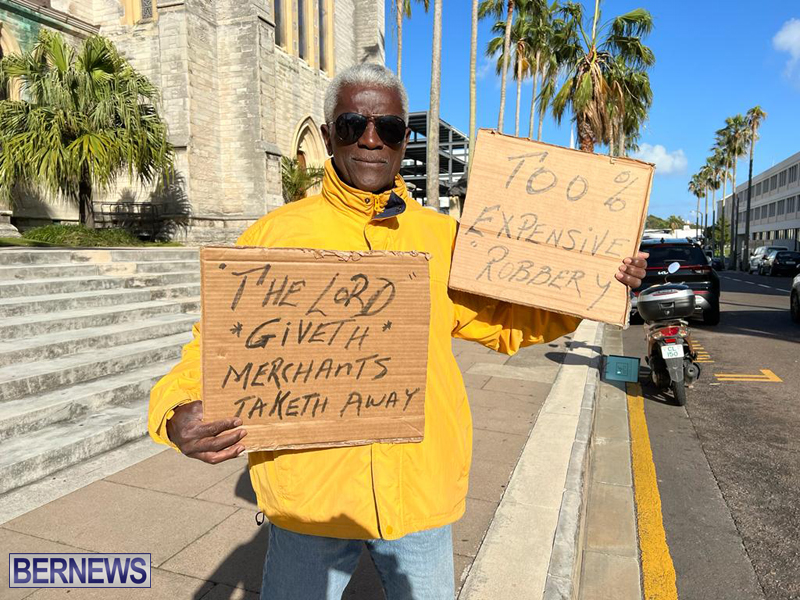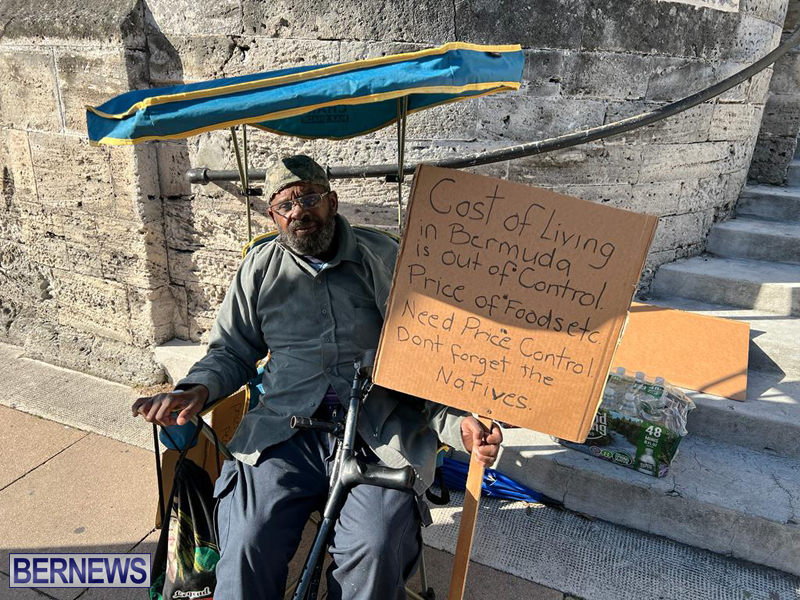 Read More About