Bermuda's women's and men's national volleyball teams have travelled to Dallas, Texas to compete in the US Open Volleyball Championships.
A spokesperson said, "The championships are being held in the Kay Bailey Hutchinson Centre. This three day event is the pinnacle for the teams this year. Both teams have moved up a division to BB competition. This will proved the teams with more challenging opponents in the coming days. The women are competing under the name 'DIVC' and the men's 'Ace Boyz'."
Amber Simons, Kayla Grant, Erin Kelly, Leticia Ferreira, Sharri Weldon, Nicole Volek, Megan Hands, Sharla Rae, Jade Weaver and Jess Lam. Head Coach Gary LeBlanc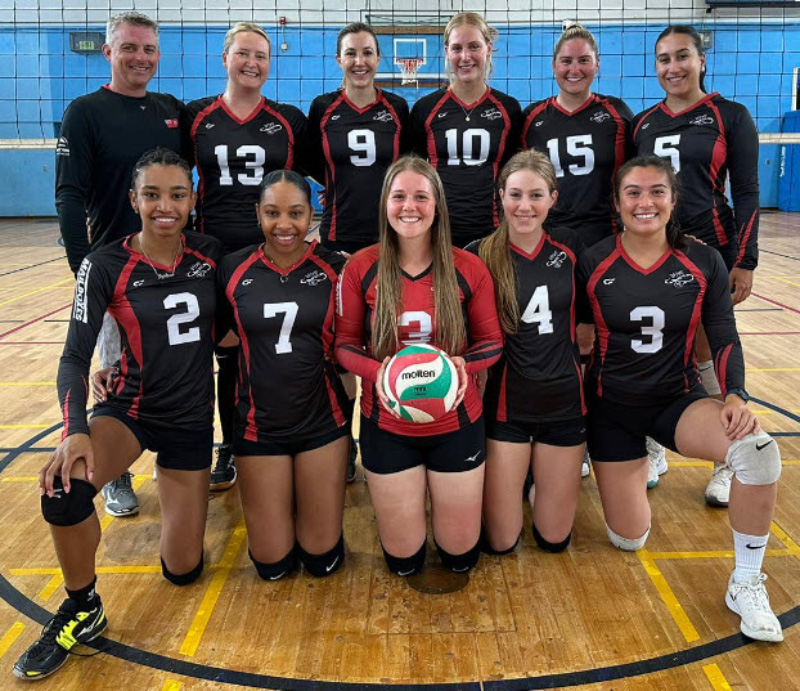 The women's team coach said, "As always, we are looking forward to participating in the US Open. This is a great tournament to enter every year as it is a constant measuring stick that allows us to assess where we stand as a team from year to year in relation to volleyball outside of Bermuda. This year will be very interesting because we have entered a higher division than in past years and with various player schedules it's been challenging to have a consistent level of practice with our traveling team.
"However, I feel we have very solid fundamentals and most of our players can play multiple positions which means we can be very flexible when facing different types of teams. If we can remain focused, keep our errors low and take advantage of scoring opportunities as they arise, successfully, I think we have a great chance at doing very well.
"Getting us to this point has been a very big team effort so I want to thank all of our players [traveling or not] for their dedication to what has been a very long season. I also want to thank our volunteer coaching staff and all of the volunteer BVA members who have touched our program since we began our season, back, in September 2022. Without everyone's support, we would not be as prepared as we are now."
Tiago Ferreira, Jaden Malpas, Tyler Siese, Ben Barnett, Eron Woods, Bohdan Kudlyk, Kyle Hamilton, Braedon Cook, Brandon Sousa and Robert Saraiva. Head Coach Beth Rae, Assistant Coach Juanita Blee and Manager Chad Stoddard.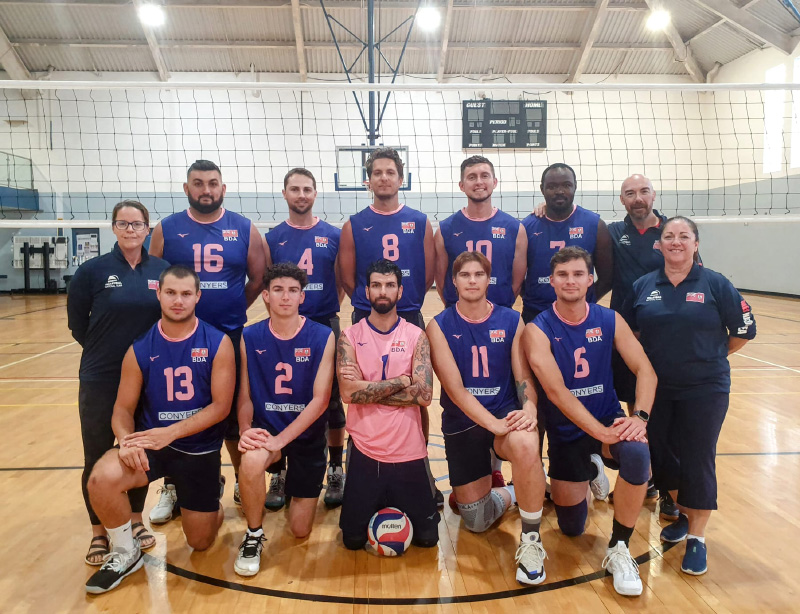 The men's head coach said, "The men's team are looking forward to the challenge of moving to BB this year following on their best ever finish last season. The core of the team has remained mainly unchanged from last season, with the addition of some talented newcomers. We are looking forward to the competition."
Team schedules and results can be found here.

Read More About