Over 70 Optimists from Bermuda, USA, Canada and Great Britain raced from RBYC today [Nov 10] on Day 1 of the Digicel Optimist National Championships. It was a windy start to the Regatta for the participants who will see sailing continue until Monday afternoon.
Photo of overnight leader, Benn Smith of the RBYC Sailing Academy below: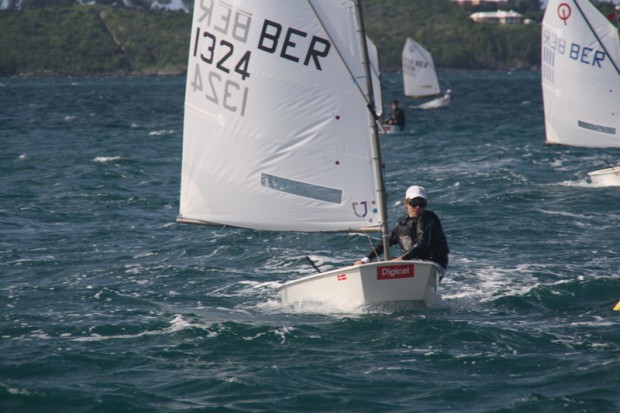 After the first day of racing Benn Smith is leading in the provisional results with Ceci Wollmann in second and Campbell Patton third. Chase Cooper, Mikey Wollmann, Peter Dill, Christian Ehrnrooth, James Amaral, Adriana Penruddocke and Vita Heathcote round up the top ten.
Provisional results below [PDF here]
Read More About