European Space Agency [ESA] astronaut Tim Peake took the time to highlight Bermuda from above today [Feb 17], showcasing the island and its surrounding blue waters from space, garnering more than 300 retweets in just two hours.
Peake is currently in the midst of a six month mission aboard the International Space Station [ISS].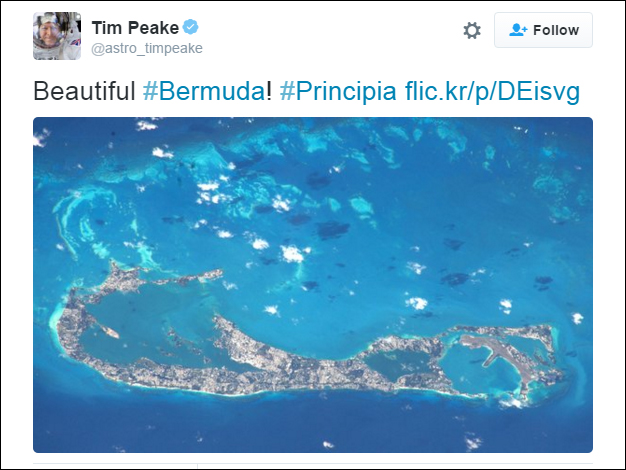 According to the European Space Agency website, "Tim Peake is a European Space Agency [ESA] astronaut of British nationality.
"He is currently living and working on the International Space Station for Expedition 46/47. Tim has a background as a test pilot and a British Army Air Corps officer."
Mr. Peake isn't the first astronaut to showcase Bermuda from space, with American Scott Kelly and Canadian Chris Hadfield previously tweeting photos of Bermuda from orbit.
Read More About
Category: All, News, technology