[Opinion column written by Senator Kim Wilkerson]
The celebration of International Women's Day gives us an opportunity to highlight the progress that we continue to make in ensuring that gender equality remains a priority in our community. Politically, culturally, socially, economically, we as women continue to break down barriers and shatter glass ceilings.
Certainly, as we stand on the shoulders of the great women who have a blazed a trail before us, we recognize the obligation to work to solidify a promising future for the young women following behind us, and laying the foundation for even greater achievements by the generations of women yet to be born.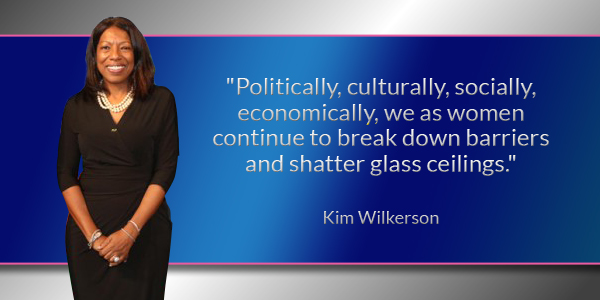 The theme for this year's International Women's Day is "Planet 50-50 by 2030: Step it up for Gender Equality", a call by the United Nations for a global effort to meet the Sustainable Development Goals, particular in respect to gender inequality.
By recognizing the need to address this issue, and others including poverty, hunger, climate action, and sustainability, these Sustainable Development Goals set the course by which we can achieve a more just and well-balanced society, in which we all can thrive.
As women, we can celebrate in the accomplishments that we have achieved thus far in Bermuda. Having had three female Premiers thus far, female executives managing the pillars of our economy, a female Senate President, Senate Vice-President and Deputy Governor, most recently a Senate that has a female majority, we have made promising strides in our island home.
There is, however, still a lot more work to be done. As women remain on the frontlines and continue to be disproportionately effected by underemployment, poverty, and a lack of economic growth, we must work to ensure that we align ourselves as a society to remedy these issues, and provide women with every opportunity to be equal partners at the table as we shape a better society.
From the boardrooms and corridors of business and politics, and to the sports fields that once were not seen as a place for women or girls, opportunities have expanded, and these once male dominated arenas have become more diverse and reflective of us as a community.
We must work to ensure that this trend continues, and that every girl has the chance to grow up and be whatever she sets her mind to, that every young lady can be afforded the same opportunities as her male colleagues, and that every one of us as women can continue to progress without the limitations of the past.
Happy International Women's Day!
- Kim Wilkerson

20 Most Recent Opinion Columns

Opinion columns reflect the views of the writer, and not those of Bernews Ltd. To submit an Opinion Column/Letter to the Editor, please email info@bernews.com. Bernews welcomes submissions, and while there are no length restrictions, all columns must be signed by the writer's real name.
-
Read More About